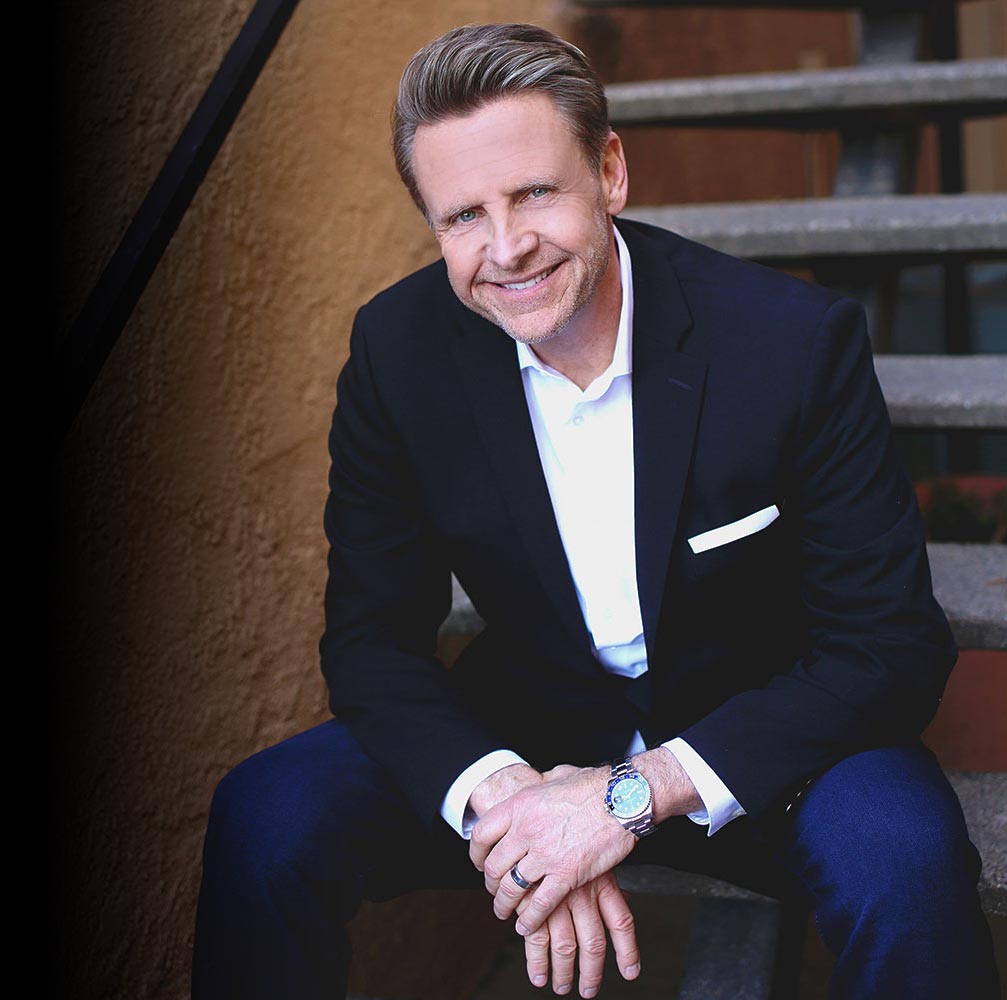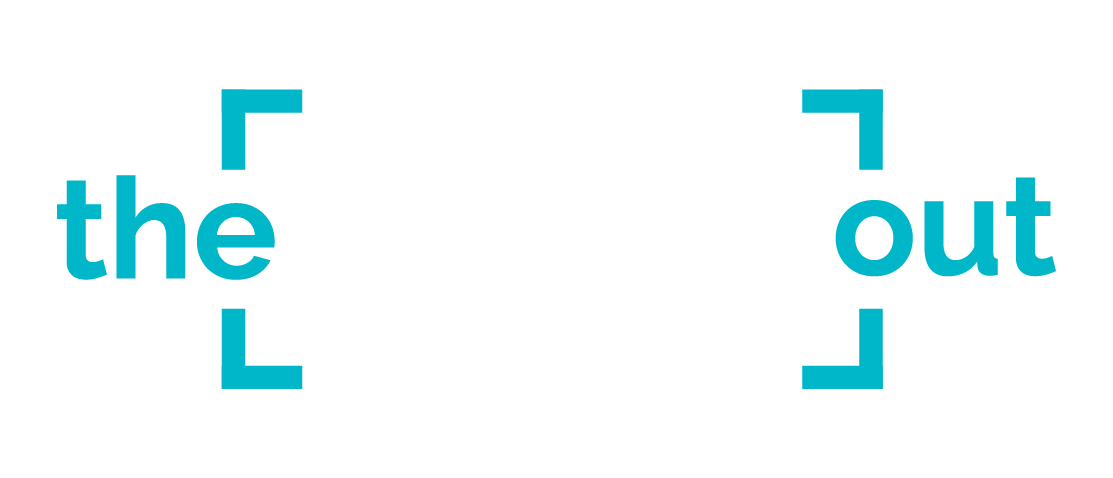 Nick began his career as a successful technologist creating award-winning innovations in healthcare, consumer, and industrial technologies. He has been awarded over 40 Patents by the US Patent Office for various landmark technologies and is also a prolific best-selling author that has been published by the top publishers. Nick has served as a Chief Innovation Officer and Adjunct Professor at an esteemed medical school. He is currently the CEO of LeaderLogic, LLC, a Management Consulting Firm that services many popular brands and helps them drive growth through innovation, happy customers and employees.
One of Nick's goals was to create a healthcare documentary, and his film, entitled The Healthcare Cure, was released in 2021 and recently won the Sedona International Film Festival's, "Audience Choice Award". As a Keynote Speaker with a humanistic, smart, and fun presentation style, Nick has also been listed as one of the Top Keynote Speakers in the world.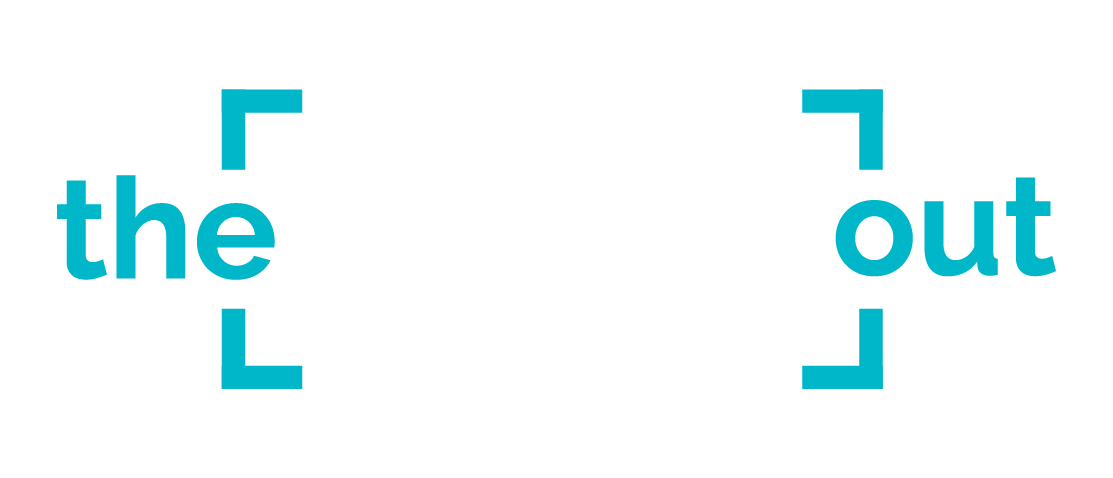 Henk Blom
VP of Research and Technology
Henk Blom is currently VP of Research and Technology at PAXXUS, Inc., a manufacturer and provider of flexible barrier packaging products to medical device, pharmaceutical, and diagnostic companies.
Prior to assuming this role, he spent 12 years at Baxter Healthcare as Senior Manager of Engineering, in charge of the corporate Materials Science and Engineering group there. Henk currently serves as Vice Chair for ASTM Committee F02 on Primary Barrier Packaging, as well as Chair of the Technical Committee of the Sterilization Packaging Manufacturers Council (SPMC). He is also active in Kilmer Innovations in Packaging, the Sterile Barrier Association, the Society of Plastics Engineering, and other industry organizations.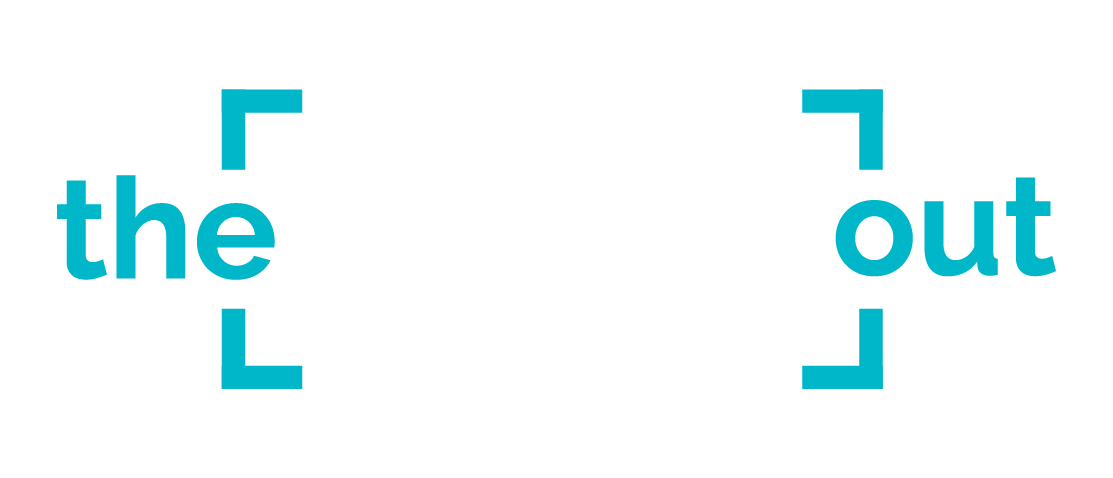 Dan Burgess
Packaging Engineering Fellow
Dan Burgess is a Packaging Engineering Fellow at Boston Scientific in Maple Grove, MN, where he supports the Packaging Engineering team as a subject matter expert on packaging design, manufacturing processes, standards, and testing. Dan earned a BS in Packaging Engineering at UW-Stout and an MS in Technology Management at the University of St. Thomas. He has 15+ years of medical device industry experience, with a focus on technology and test methods. In addition, he has been the chairman of ASTM Committee F02 on Primary Barrier Packaging since 2018. Prior to entering the medical device industry, Dan worked as an Injection Mold maker and machinist for eight years.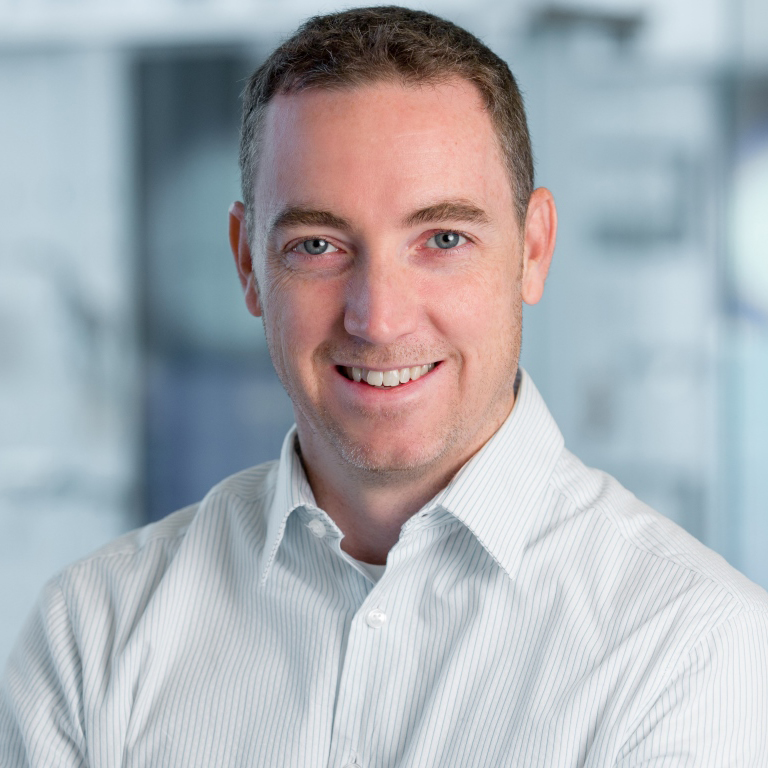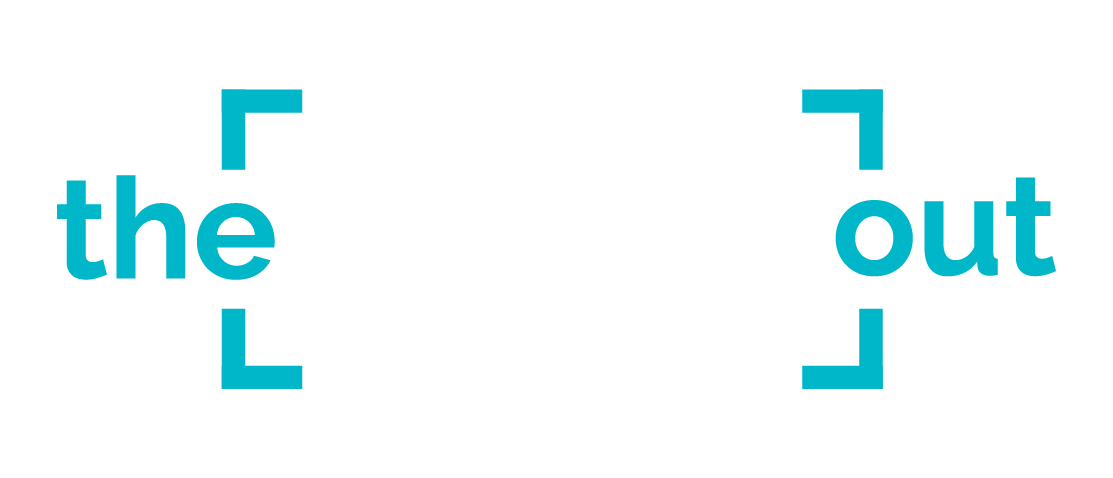 Jordan Montgomery
Packaging Engineer and Technical Fellow
Jordan Montgomery is a Distinguished Packaging Engineer and Technical Fellow at Medtronic, plc. Jordan has 2 decades of experience in package design for active implantable devices, sterile barrier materials, stability testing, and packaging distribution use conditions. Jordan has been Co-Chair of the US Packaging Working Group, AAMI TC 198 Working Group 7 since 2017, representing the United States as a delegate to the ISO Packaging Working Group. Jordan has been an active participant in the ISO 11607 revision published in 2019, he was co-leader of the revision to ISO TS 16775 published in 2021 (guidance for industry and healthcare facilities on the application of ISO 11607) and has been working on the current amendments to ISO 11607-1/2 for harmonization with the MDR. Jordan has also been active in ASTM Committee F02, where he led the revision to ASTM F1980. Jordan holds a bachelor's Degree in Packaging from Michigan State University.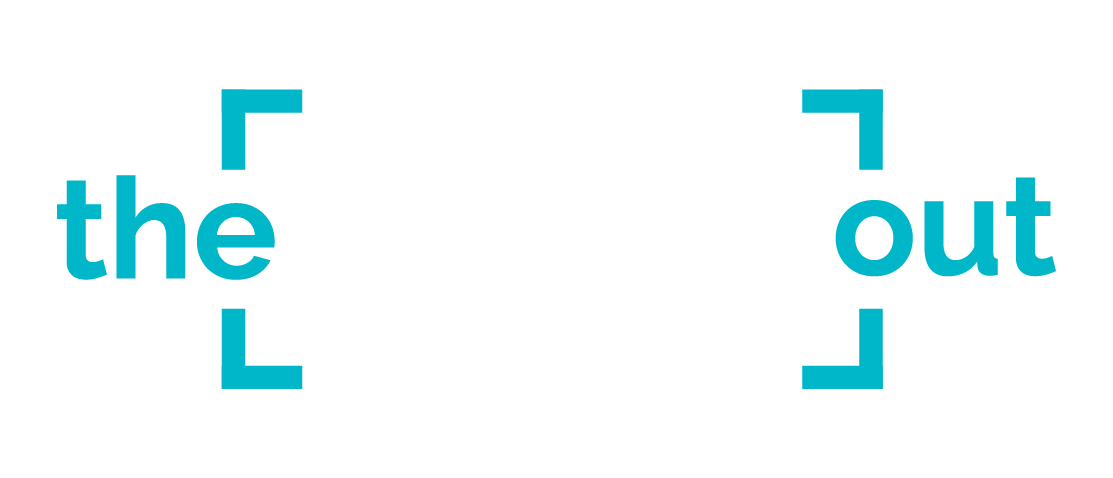 Rod Patch
Sr Director, Package Engineering & Product Labeling
My Strengths: Sterile barrier packaging systems design, qualification, regulations. AAMI Representative as US Expert on ISO 11607. Product Labeling process and system experience. Sustainability in packaging. 26+ years J&J Medical Device & Enterprise company experience in packaging and labeling. Six Sigma BB. PMI-PM certified.
Motivation: Championing the message that Packaging Matters! Driving customer centric innovation in packaging and labeling that improves patient outcomes and delights customer experience. Supporting KiiP and the[PACK]out! Talent development through mentoring and coaching. Being a father to 3 daughters, drives my passion to support the WLI and work towards eliminating the gender gap bias in the workforce.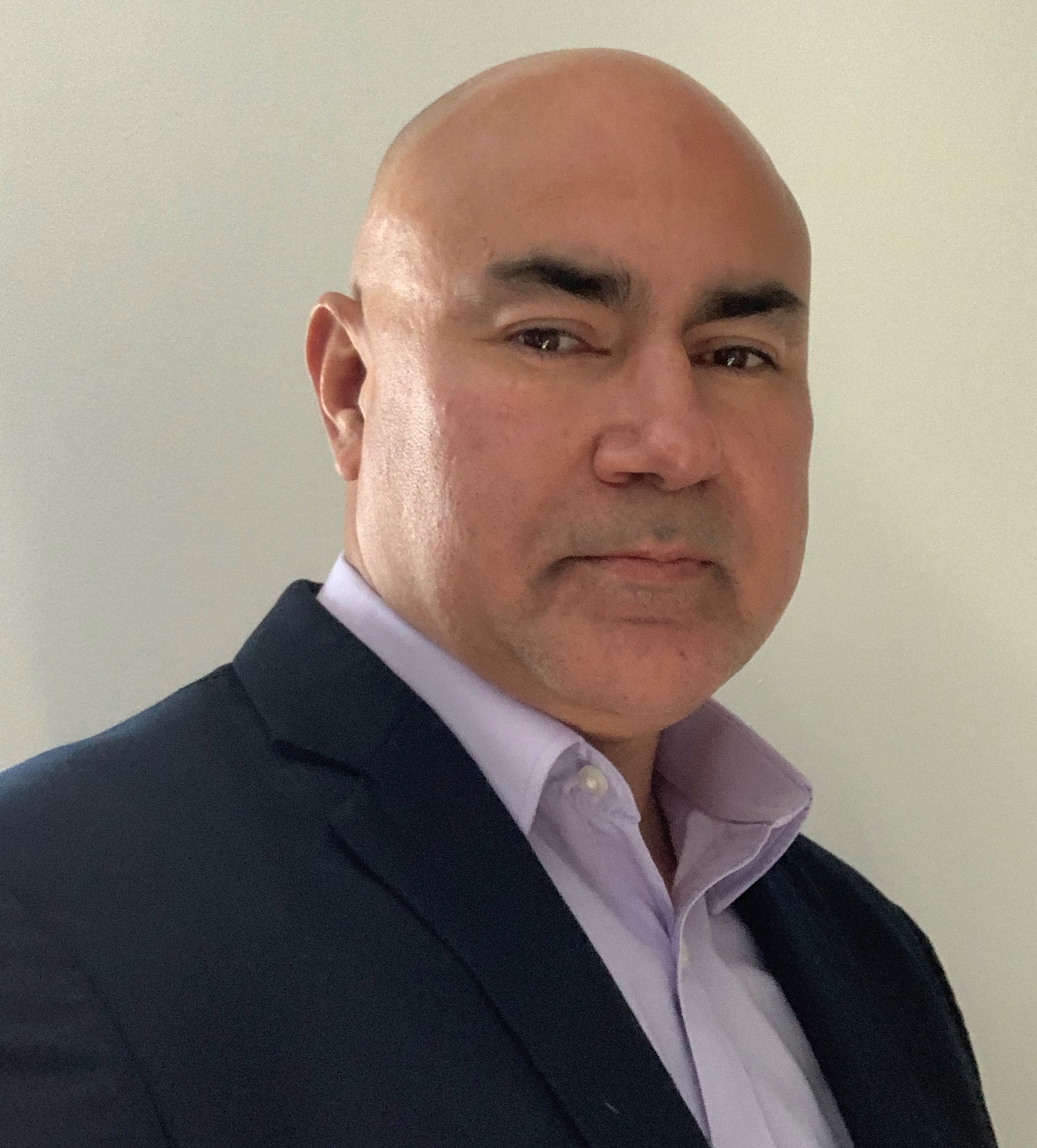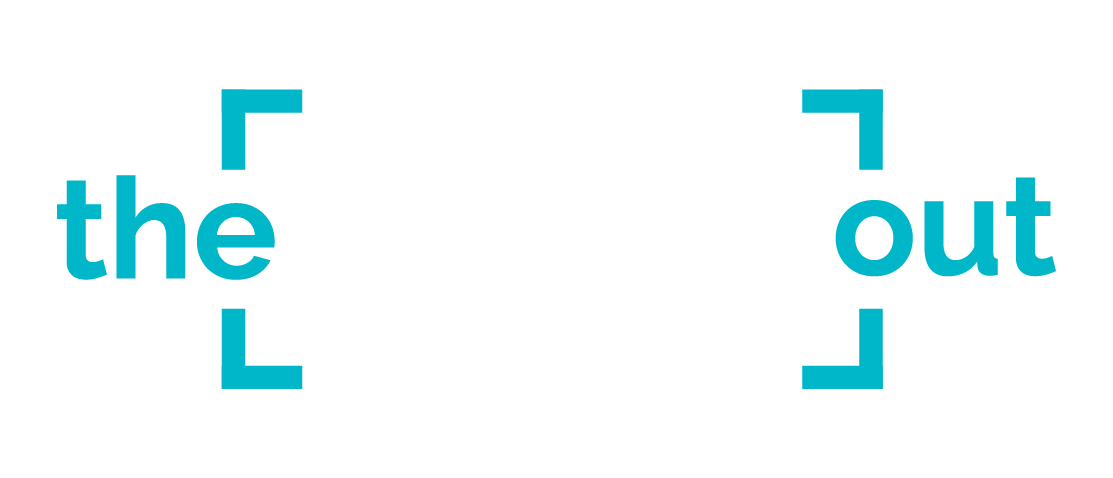 David DiVaccaro
Consultant
DiVaccaro Consulting Group
David DiVaccaro is a 6-sigma Certified Process Excellence Black Belt with his bachelor and master's degrees in Packaging from Michigan State University. He has served as Ombudsman for IoPP's Medical Device Packaging Technical Committee for over 10 years. He has worked in the Medical Device and Pharmaceutical industries for over 30 years with companies such as Edwards Lifesciences, Zimmer Biomet, Johnson & Johnson-DePuySynthes, Sanofi, Johnson & Johnson-Cordis, Baxter, and Telectronics (now part of Abbott). He has expertise in Package Design, Process Validation, Machinery Selection, Package Risk Assessments, Remediation, and Supplier Relationships. He has demonstrated success as a consultant, team leader, team member, as well as an Individual Contributor. Former designs have earned 2 Ameristar Awards. Contributing author for The Medical Device Validation Handbook (1st and 2nd editions), Speaker at HealthPack 2018, 6 Steps to Successful Remediation, Panel Member at HealthPack 2019, ORTHOWORLD, BONEZONE March 2018, Interviewee, Vital Validation Considerations for Your Next Packaging Project. He is a long-term member of IoPP, former VP and co-founder of the South Florida Chapter, and former member of Drug & Pharmaceutical Packaging Committee. Member ASTM. Since 2013 he has been consulting with Medical Device firms as part of DiVaccaro Consulting Group, LLC and can be reached via pkgdude@msn.com or 574-306-7899 and www.DivCGroup.com.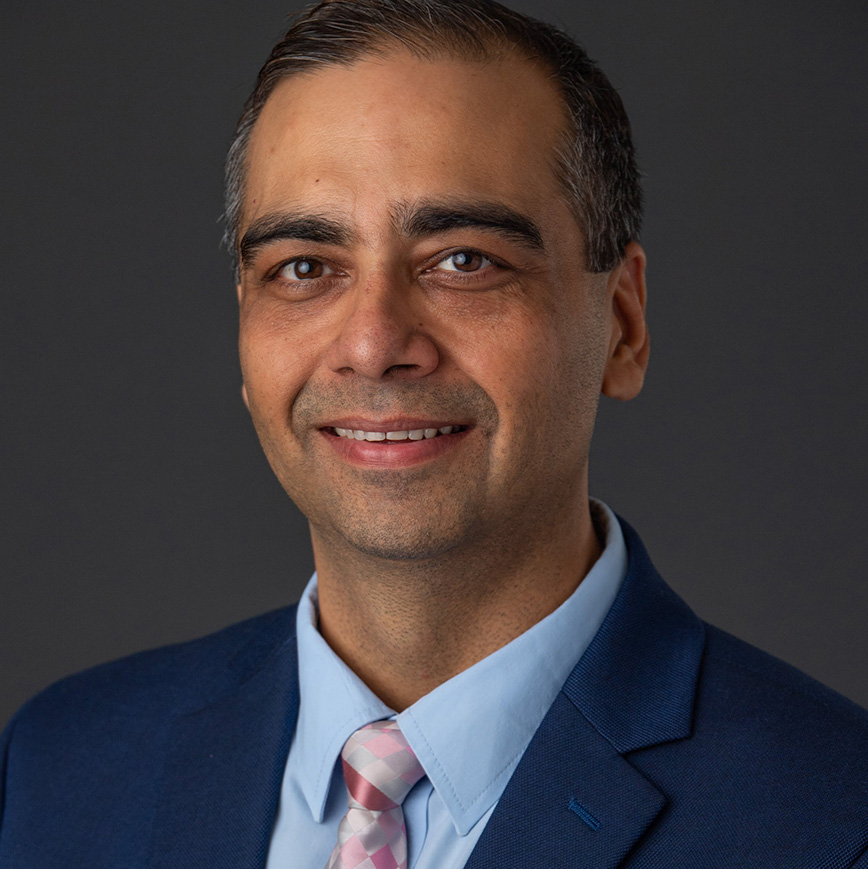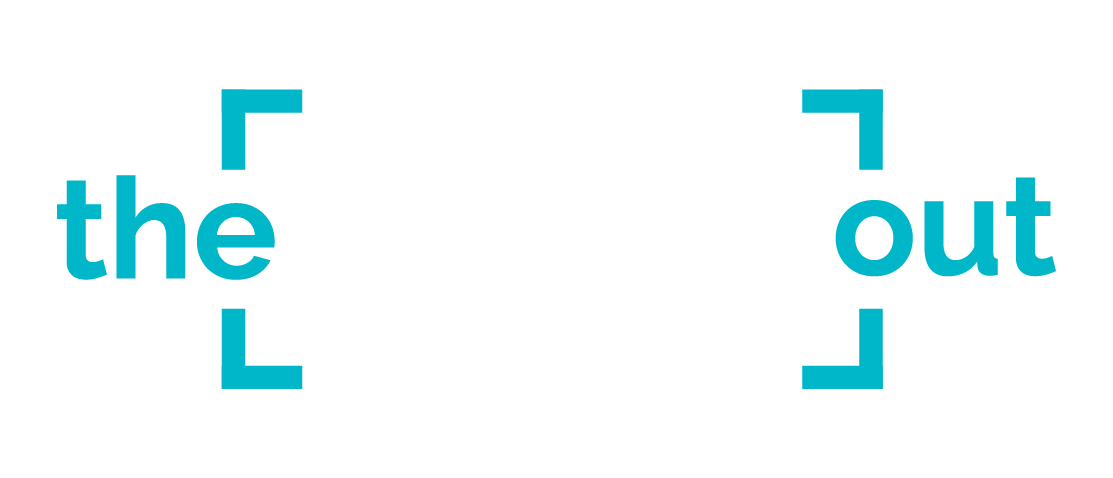 Abhishek Gautam
Global Director, Packaging
Abhishek (Abhi) Gautam is Global Director, Packaging, for Teleflex in Morrisville, NC. In his current role, he leads a global team across all Teleflex sites in areas of packaging design, manufacturing, and strategy. He has more than 18 years of core medical device packaging experience and is named on several patents. During his career, Gautam has held progressive leadership roles, advancing a successful career path with DePuy, Edwards Lifesciences, ConMed Corp., and Medtronic.
Gautam is pursuing his EMBA from Northwestern University, Kellogg School of Management. He has completed a Graduate Certificate with Harvard University in Strategic Management, holds an M.S. degree in Packaging Science (Rochester Institute of Technology) and a B.E. degree in Printing Engineering (BMS College of Engineering, India). Gautam lives in North Carolina with his family, and his personal life is centered around networking, traveling, hiking, and having fun with his family.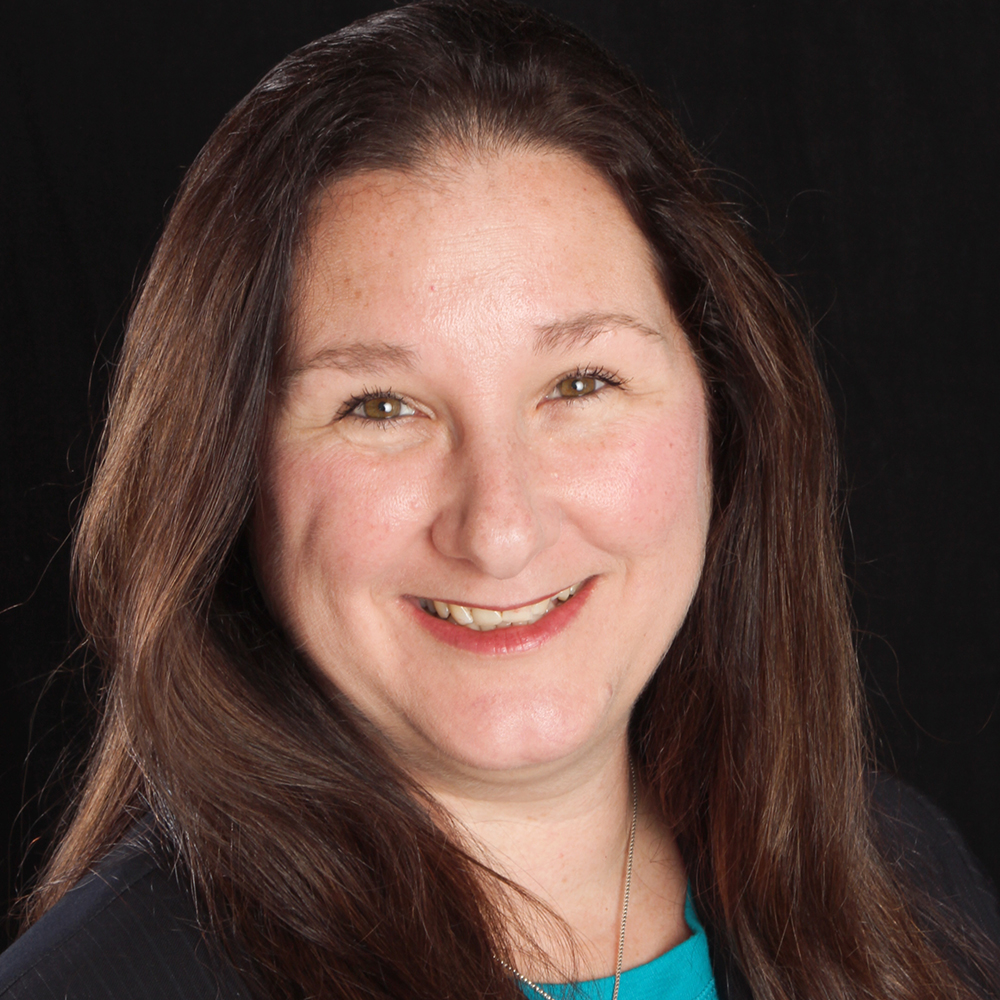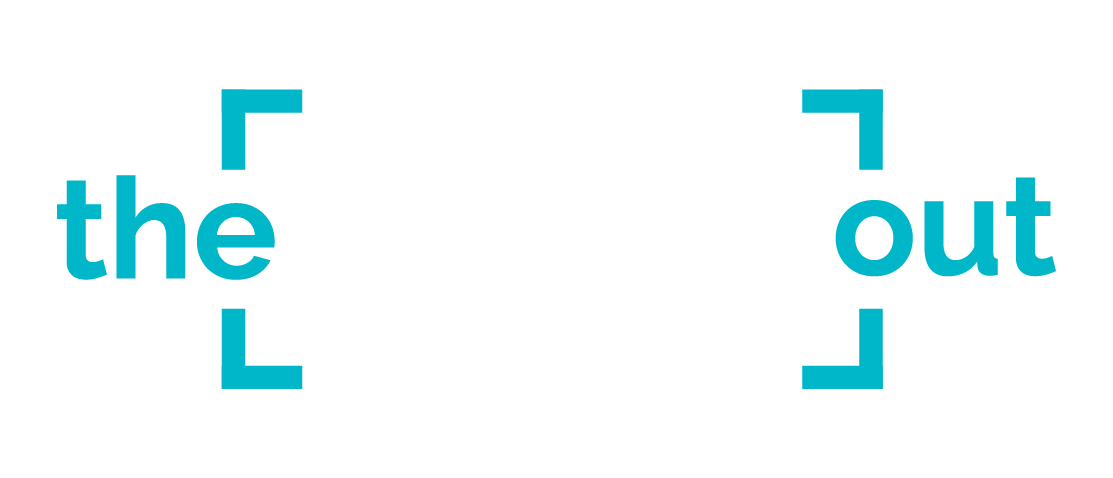 Lisa McTigue Pierce
Executive Editor
Lisa McTigue Pierce is Executive Editor of Packaging Digest, "The Voice of the Packaging Community." She has been a packaging media journalist since 1982 and has worked on several different packaging publications during her career, including as Editor-in-Chief of Food & Drug Packaging. In her current role, Pierce tracks emerging trends, new technologies, and best practices across a spectrum of markets for the publication's global community. Reach her at lisa.pierce@informa.com or 630-272-1774.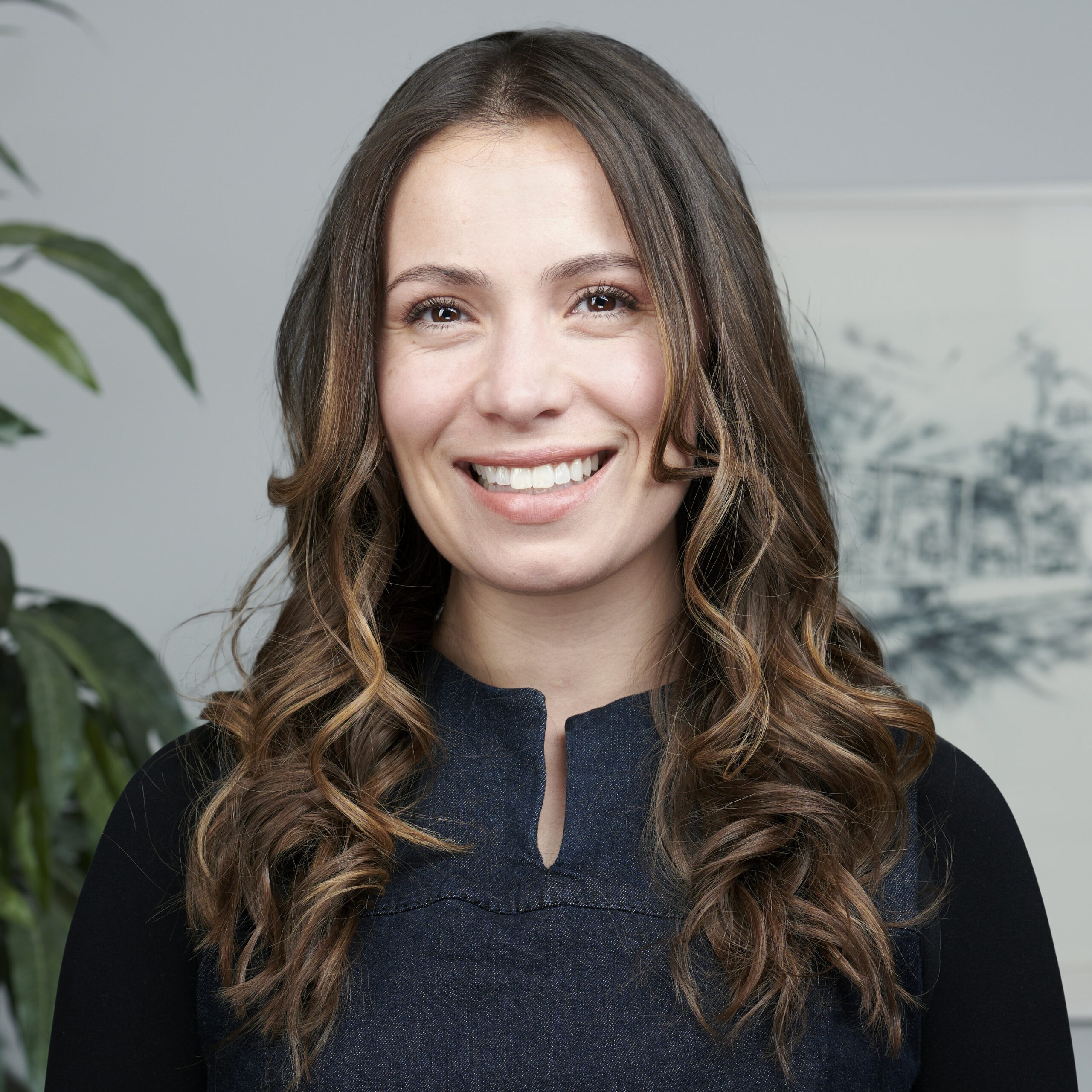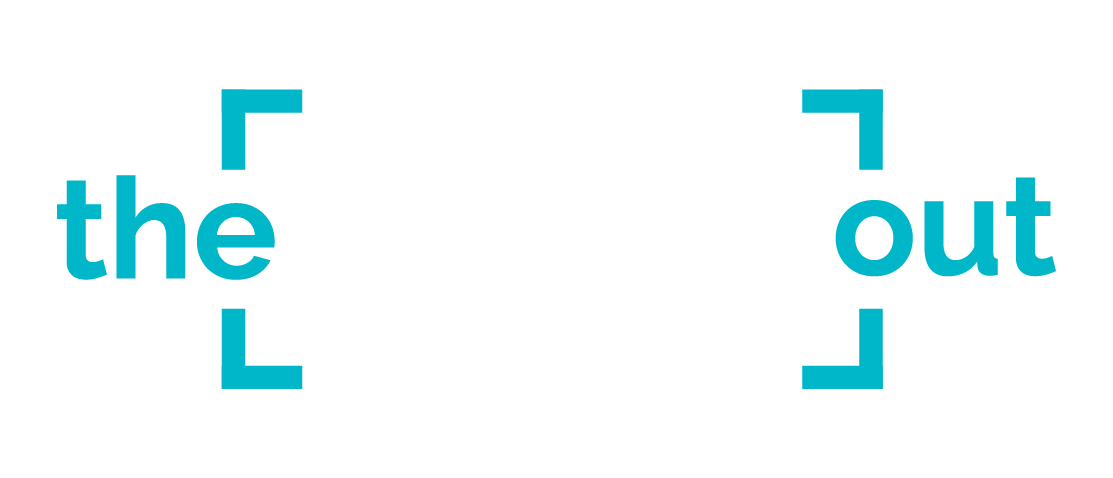 Kasie Fairbarn
Product Sales Manager
Kasie Strong-Fairbarn is a Product Sales Manager for Windmoeller & Hoelscher, a world-wide leader in extrusion, printing & converting machines for the production of flexible packaging. She is responsible for all aspects of the company's blown film extrusion business from concept to commissioning and P&L. Kasie has 13 years of experience in the packaging industry, starting her career as a packaging engineer at Unilever before transitioning into technical sales at PAXXUS, Inc., where she served as Global Account Manager and Sustainability Manager. Kasie attended Rochester Institute of Technology where she graduated with honors. A native of Massachusetts with five children under the age of eight, Kasie brings her experiences, challenges, and strategies for creating and managing a thriving personal and professional life.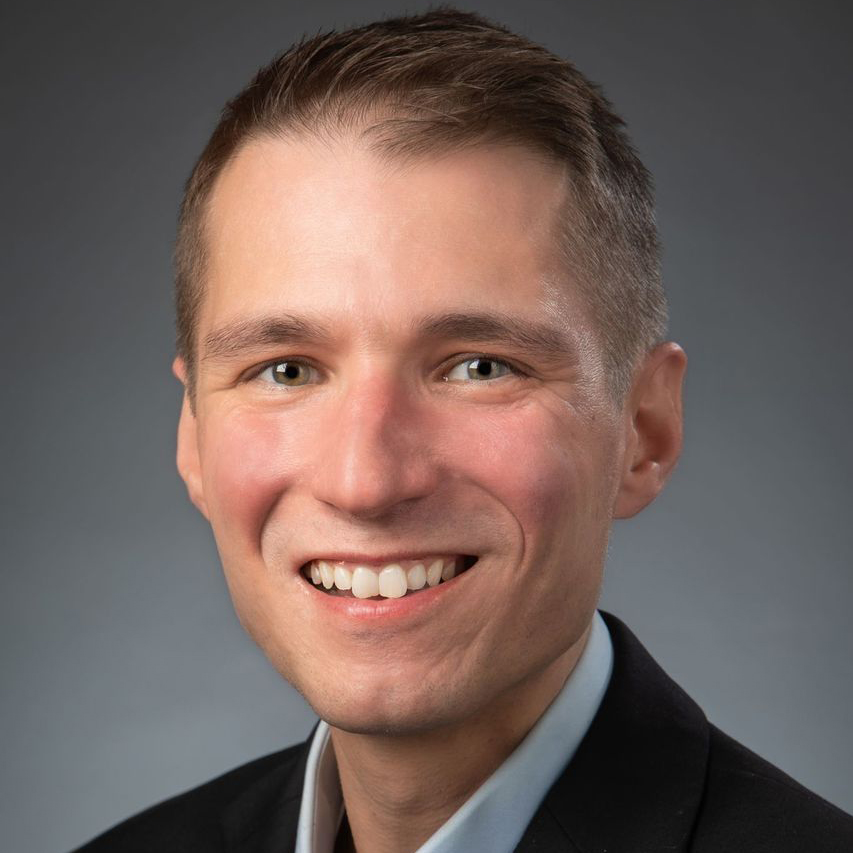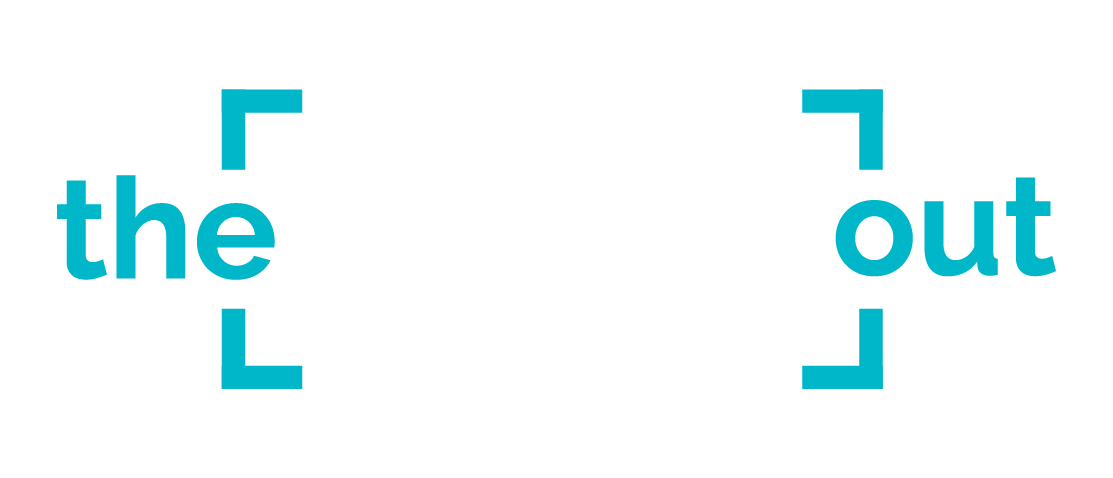 Zach Muscato
Corporate Sustainability Champion
Zach Muscato is the Corporate Sustainability Champion for Plastic Ingenuity, a leading custom thermoformer based in Madison, WI, where he is responsible for helping packaging professionals realize their sustainability goals. Zach has dedicated his career of 18 years to the thermoformed packaging industry with roles ranging from product development to commercial sales.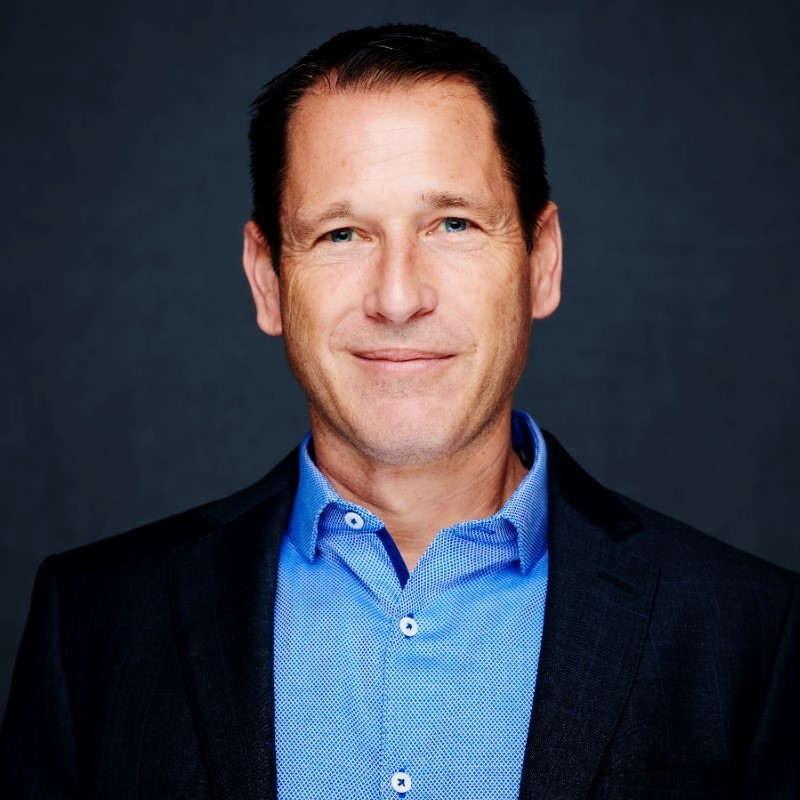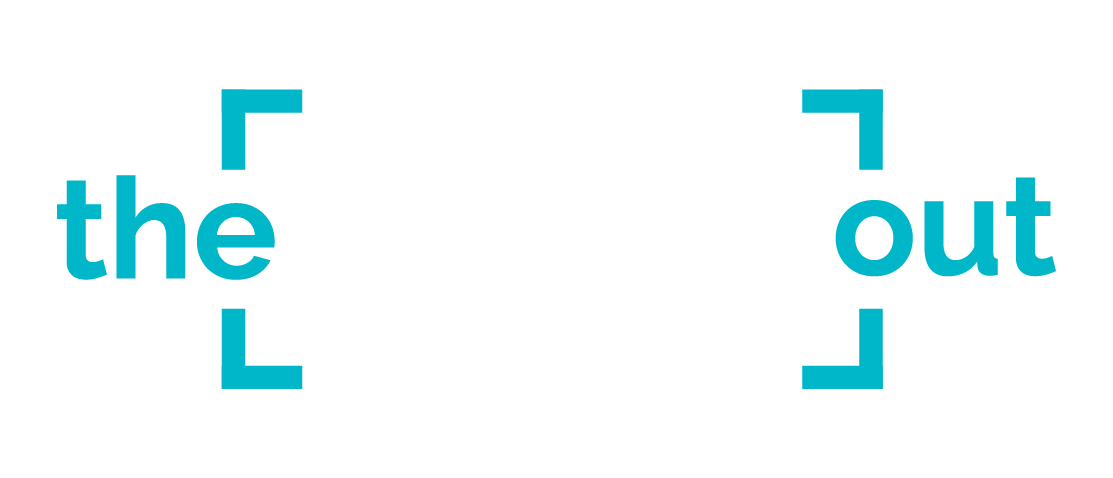 Kevin Fisher
Technical Manager
Oliver Healthcare Packaging
Kevin Fisher is the Technical Manager at Oliver Healthcare Packaging. Prior to joining Oliver, Kevin worked at CleanCut Technologies for more than 13 years, holding various leadership roles within the commercial and technical organizations. Kevin has extensive knowledge in the design and manufacture of packaging for the medical device industry. He has successfully worked with some of the largest medical device manufacturers in the world, and start-ups as well, to provide the most innovative and effective packaging solutions for their devices.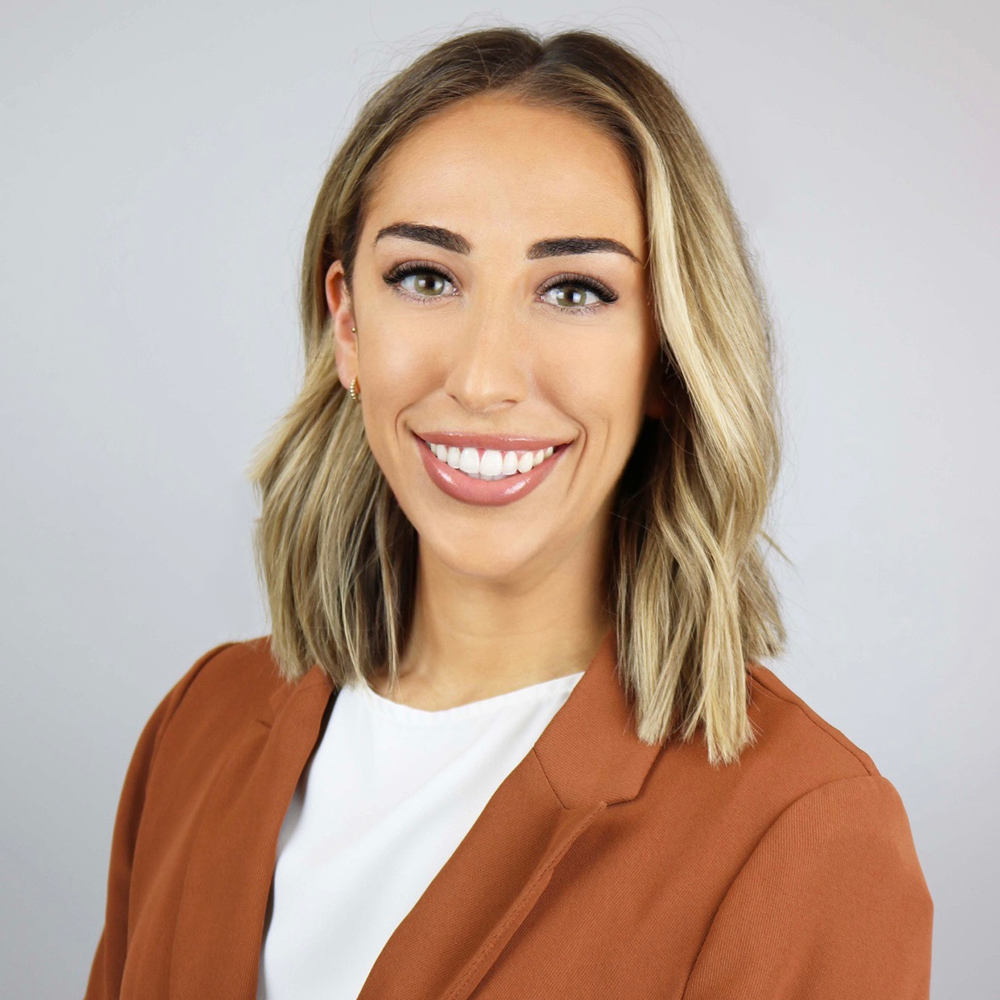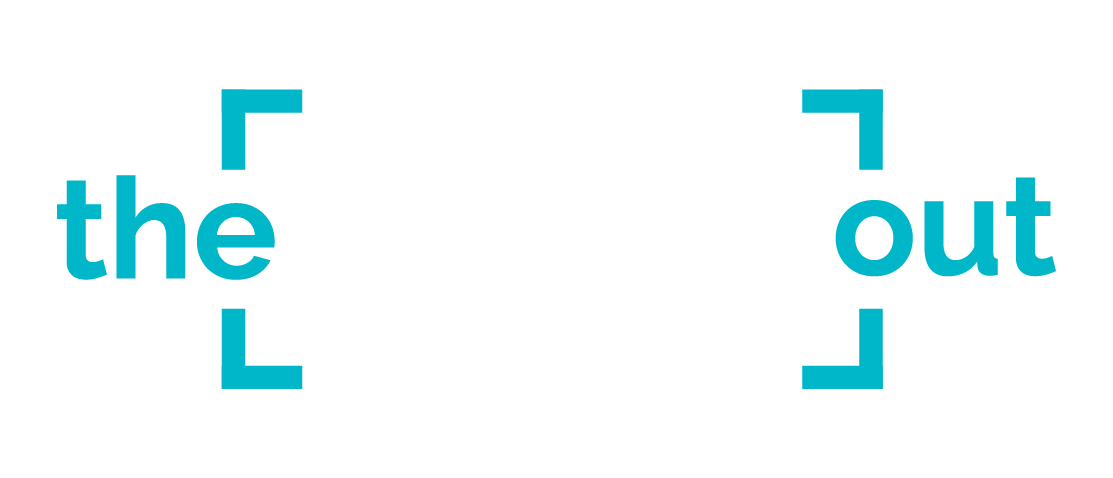 Hanna Harris
Packaging Engineer
Hanna Harris is a Packaging Engineer at Healthmark Industries, a global provider of solutions that aid in the delivery of surgical instruments and lifesaving medical devices. After starting her career in medical packaging, Hanna quickly grew
passionate about ensuring product and patient safety through packaging solutions. Leveraging her diverse background in package design, regulatory requirements, and product development, she focuses on a user centered approach to drive
packaging innovations. Hanna is active in initiatives to promote industry development within Kilmer Innovations in Packaging (KiiP) and the Medical Device Packaging Technical Committee (MDPTC) of the Institute of Packaging Professionals (IoPP).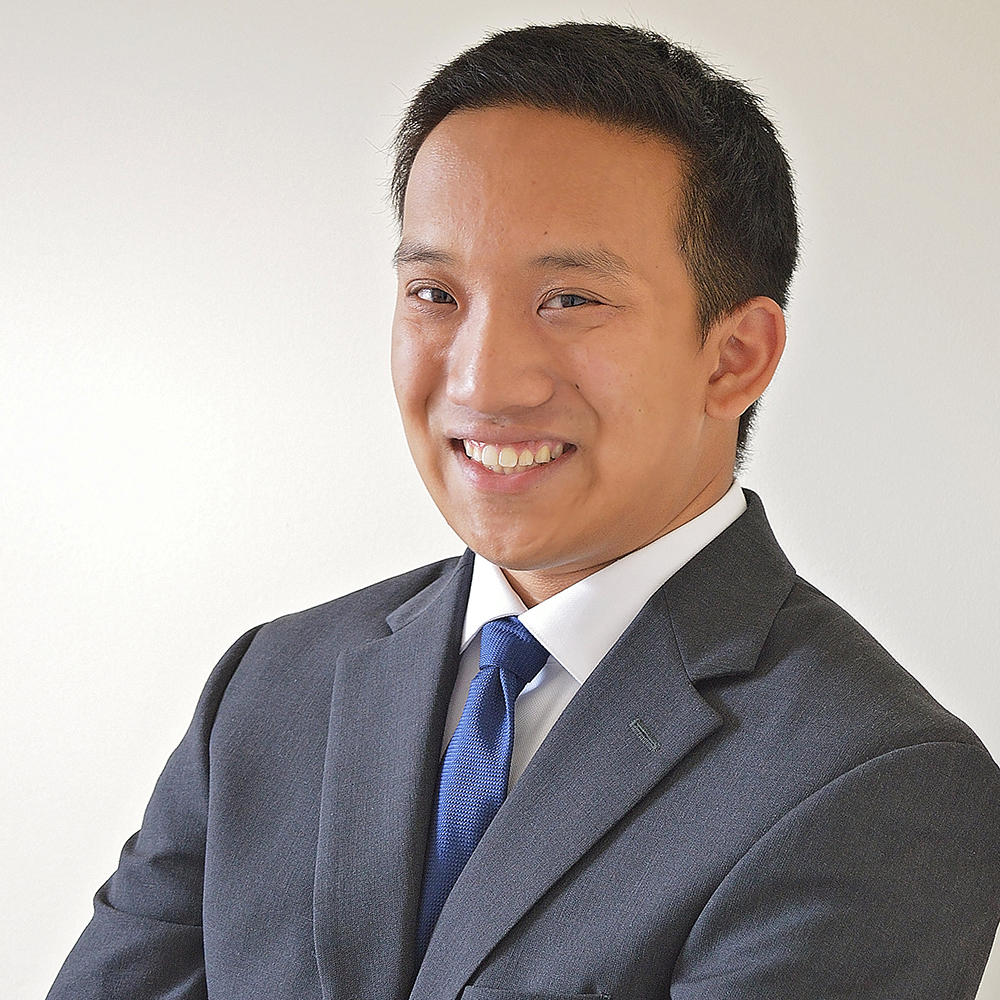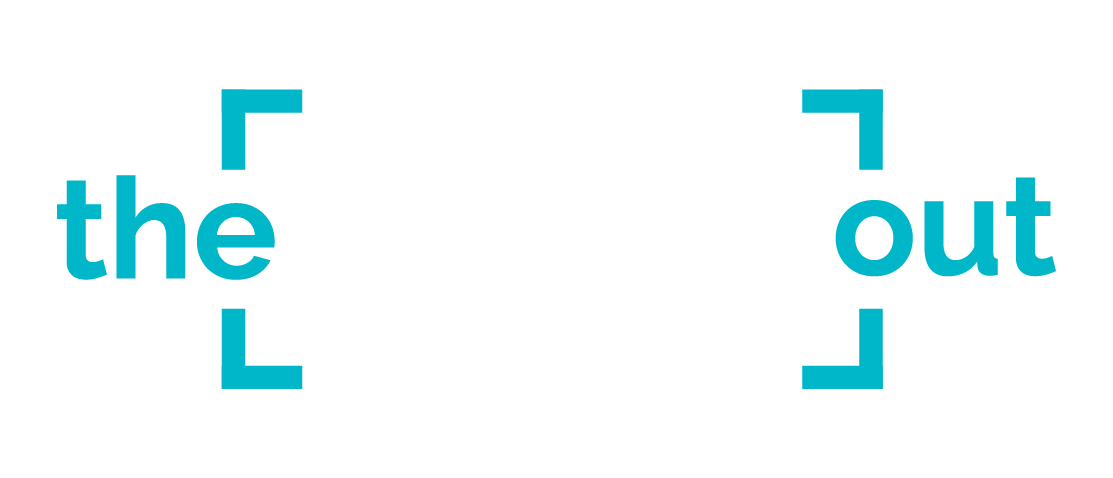 Austin Liu
Senior Package Engineer
Johnson & Johnson Surgical Vision
Austin Liu is Senior Package Engineer at Johnson & Johnson Surgical Vision in Irvine, California. He acts as Secretary of The Last 100 Yards (L100) committee of the Kilmer Innovations in Packaging (KiiP) organization. He holds a BS in Packaging from Michigan State University and has served the healthcare packaging industry through Test Laboratory, Consulting and Contract Manufacturing Organization (CMO) capacities for the past 3+ years.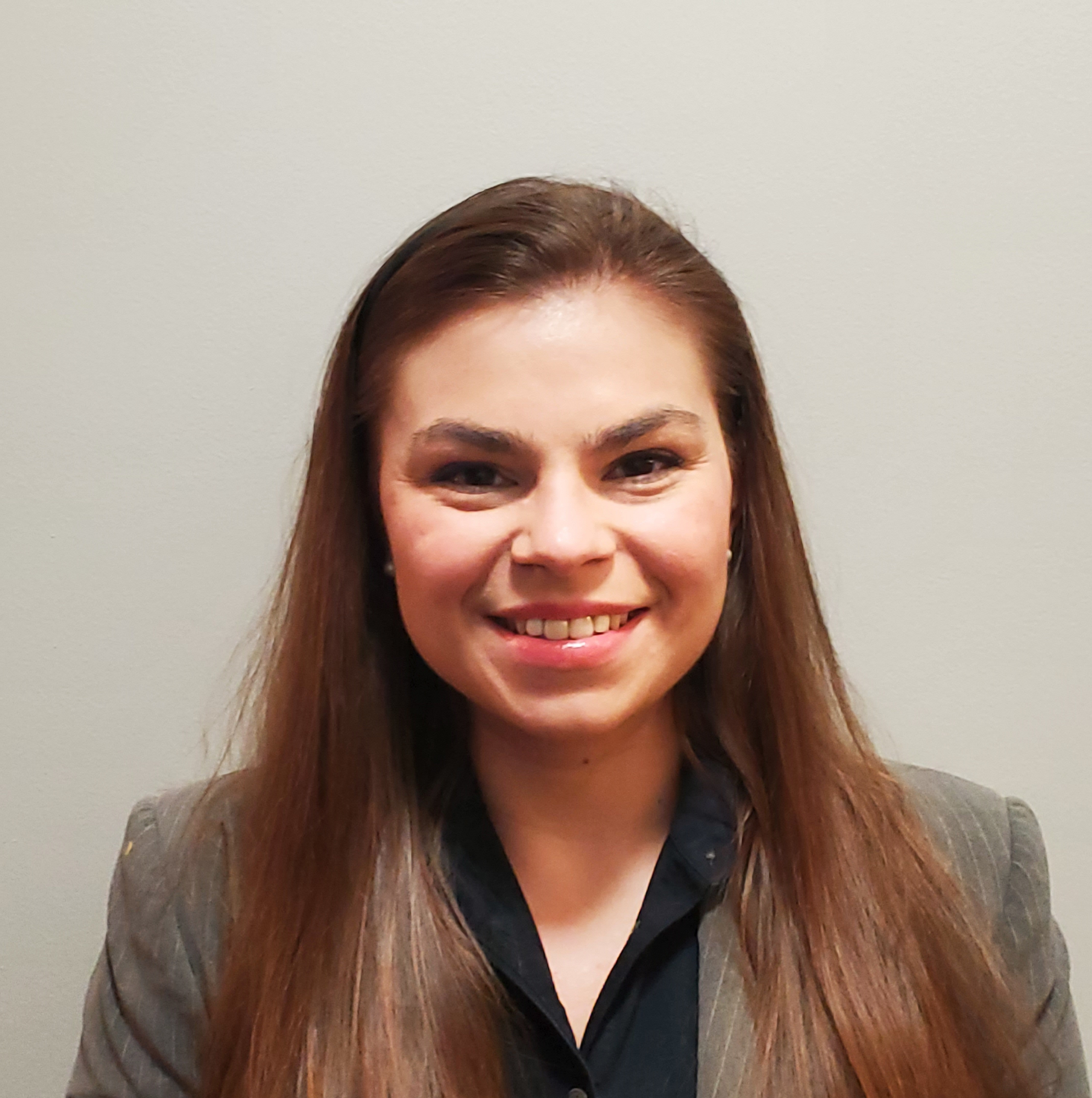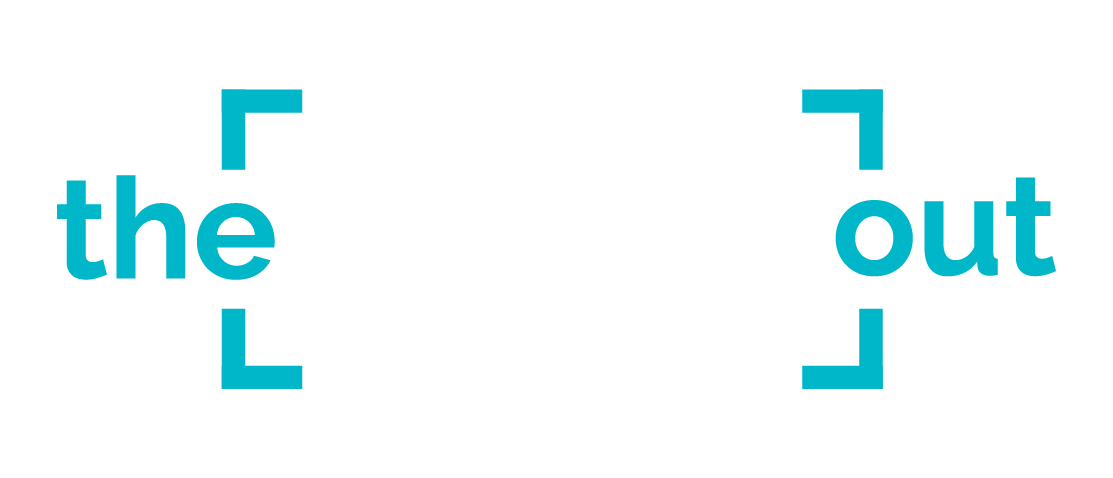 Katherine Olson
Staff Packaging Engineer
MicroAire Surgical instruments
Katherine Olson is a Staff Packaging Engineer at MicroAire Surgical instruments. Katherine started her career in packaging in the Biologics industry nearly 10 years ago. For the past 5 years, Katherine has worked at MicroAire where she was brought on to own all Packaging and Labeling needs within the organization and now manages the expanding Packaging Engineering group. Within KIIP, Katherine has overseen a collaboration with the Process This podcast hosted by IACHCSMM for a Last 100 Yards series focusing on a packaging perspective. She holds a BS in Packaging Sciences from University of Florida.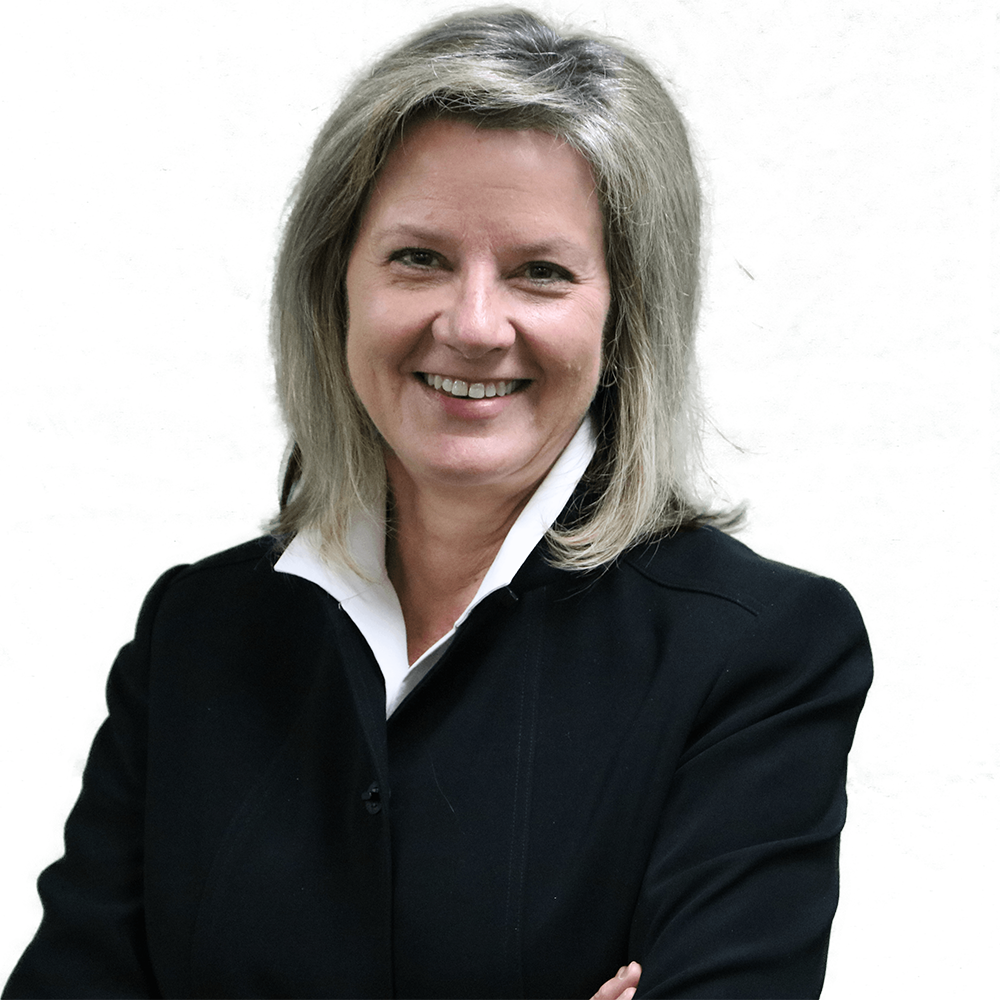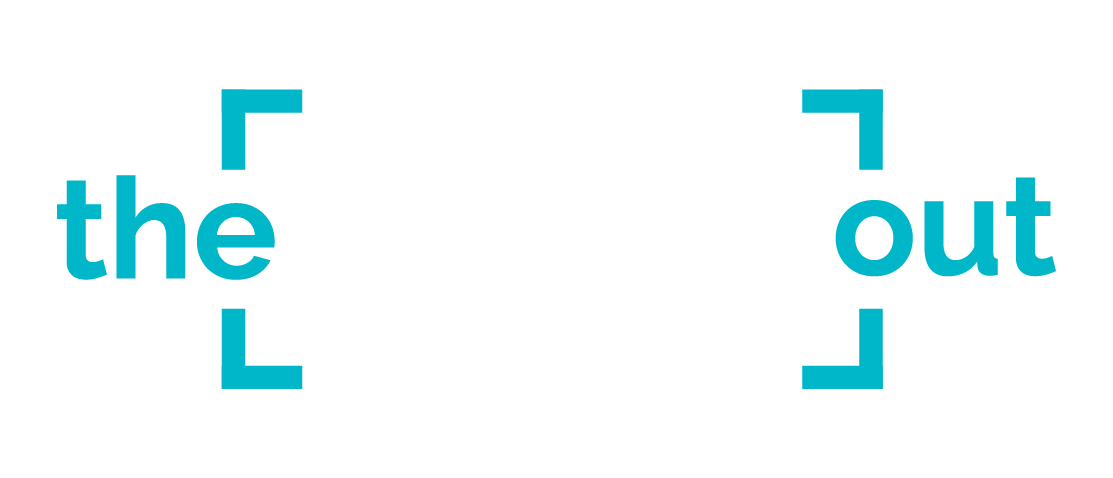 Teri Meadow
Director of Corporate Marketing
American Packaging Corporation
Teri Meadow is Director of Corporate Marketing at American Packaging Corporation. Teri started her career in the flexible packaging industry more than 30 years ago, advancing through various commercial management roles. For the past 17 years, she focused on healthcare packaging, advancing flexible packaging technologies for medical, pharmaceutical, diagnostic, nutraceutical, and personal care applications. She holds a BBA in Marketing from Iowa State University and an
MBA in Marketing and Finance from Kellogg School of Management at Northwestern University. Teri is a member of Kilmer Innovations in Packaging's Last 100 Yards Committee and Project Manager for the Repetitive Handling Research Team.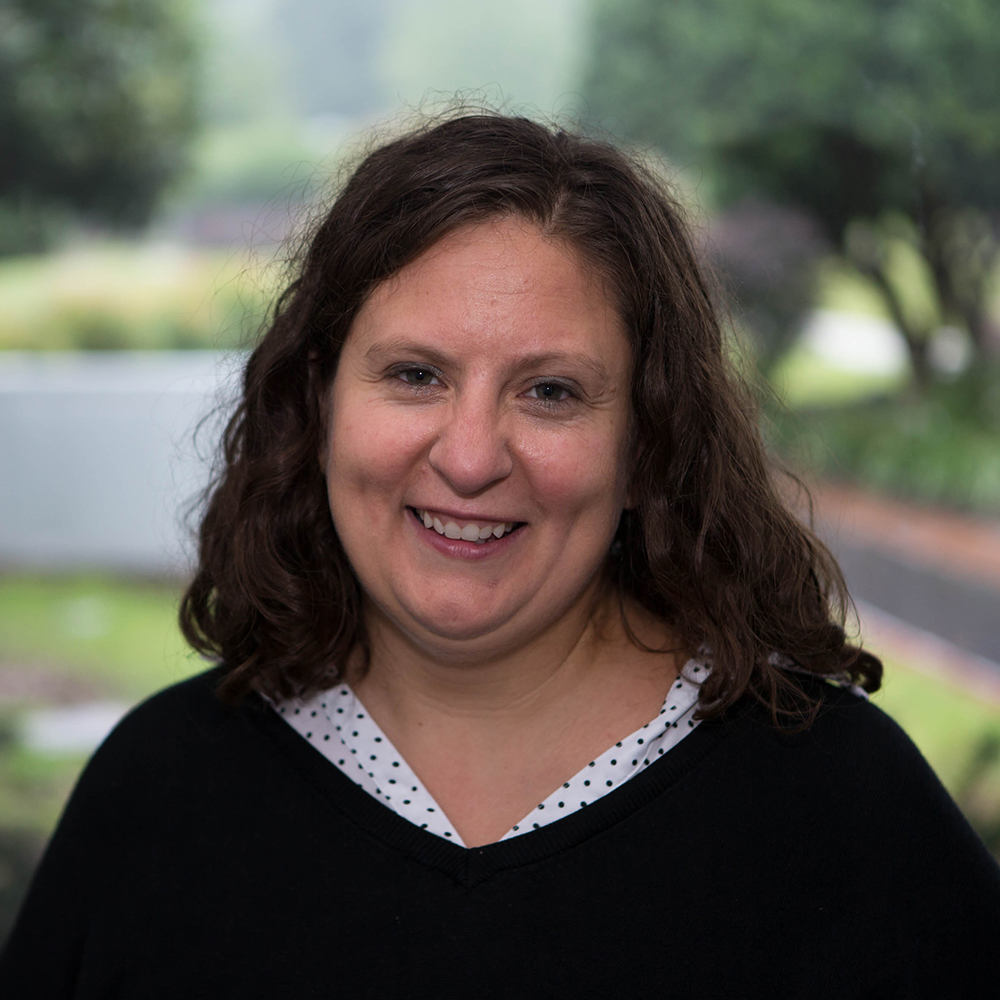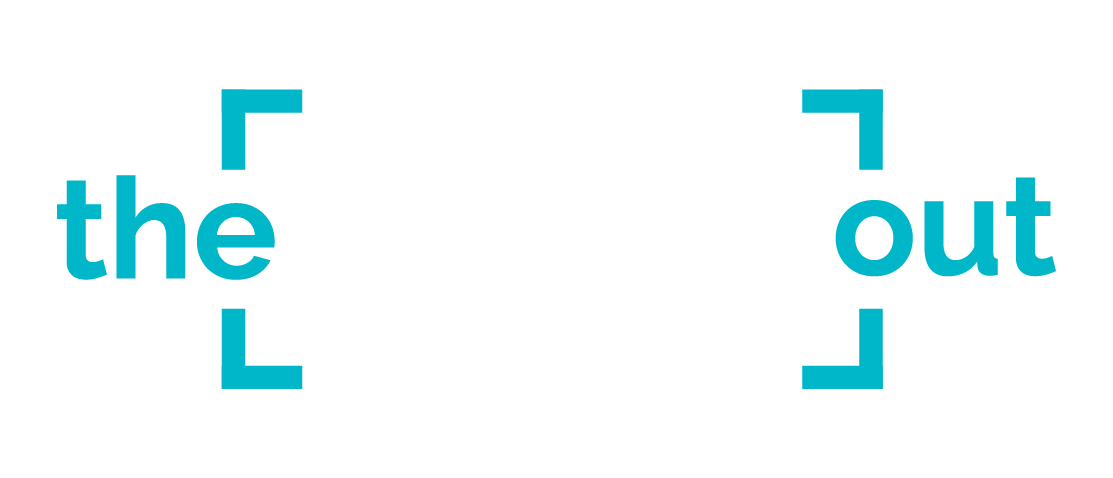 Jamie Pero-Parker
Sustainability Sector Lead
Jamie Pero Parker, Ph.D. is the sustainability sector lead for RTI Innovation Advisor, an innovation consultancy housed within RTI International, a global not–for–profit research institute. Jamie has been with RTI Innovation Advisors for 13 years and has advised many of the world's leading companies on circular plastics, sustainable packaging, green chemistry, and the emerging circular economy. She has also written about how sustainability changes the innovation process and has collaborated or supported various consortiums in the space. Prior to her work at RTI International, Dr. Pero Parker was a scientist with The Clorox Company. Her published works include:
From waste to value: Business opportunities in solid waste management
Defining sustainability and how it changes the innovation process, printed in Sustainability and eco–responsibility: Advances in the cosmetic industry
A maturity model for sustainability in new product development
How Sustainability Changes the Innovation Process
Practical Insights into Open Innovation for Sustainability
Dr. Pero Parker holds a Ph.D. in analytical chemistry from the University of North Carolina at Chapel Hill.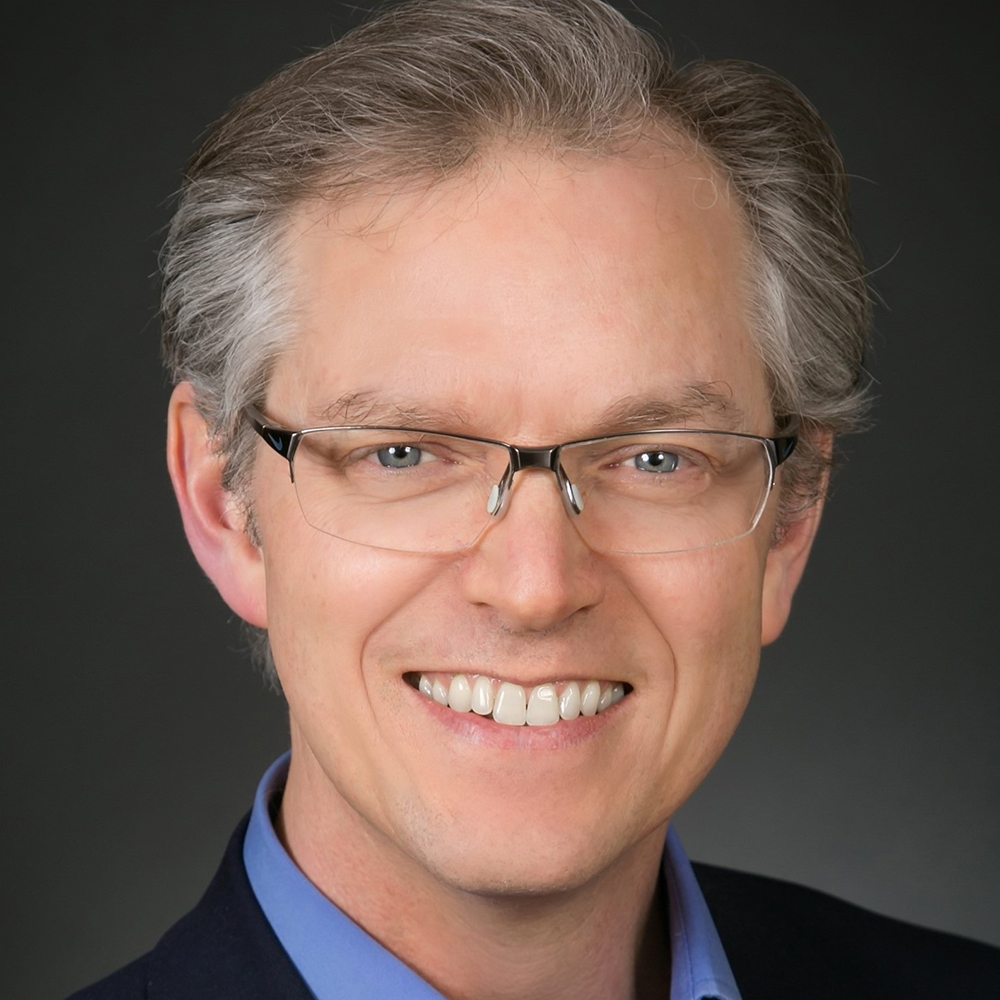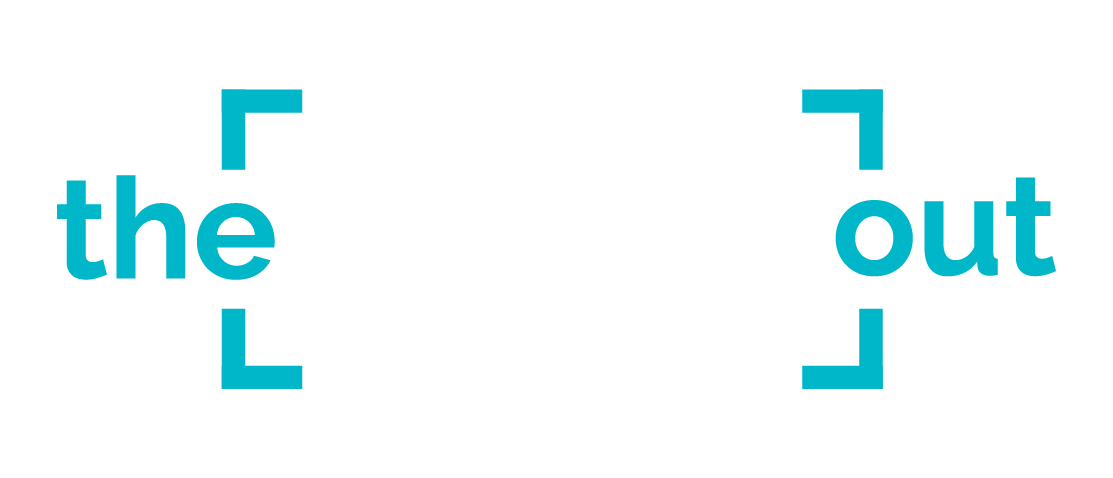 Brian Farison
Technical Fellow
Brian Farison is Technical Fellow with Network Partners with over 37 years combined experience in packaging, medical devices and process excellence. His career expertise spans the areas of structural and medical package design, process development and validation, Six Sigma and Lean process improvement, project management, quality and compliance, risk mitigation and deployment of strategic high-visibility projects and initiatives. Brian is a published author, conference speaker, and member of ASQ and ASTM. He holds seven US Patents and multiple Worldstar and Ameristar package design awards. He is a Certified Six Sigma Master Black Belt, Certified Packaging Professional–Lifetime with IoPP, and award–winning member of Toastmasters Intl.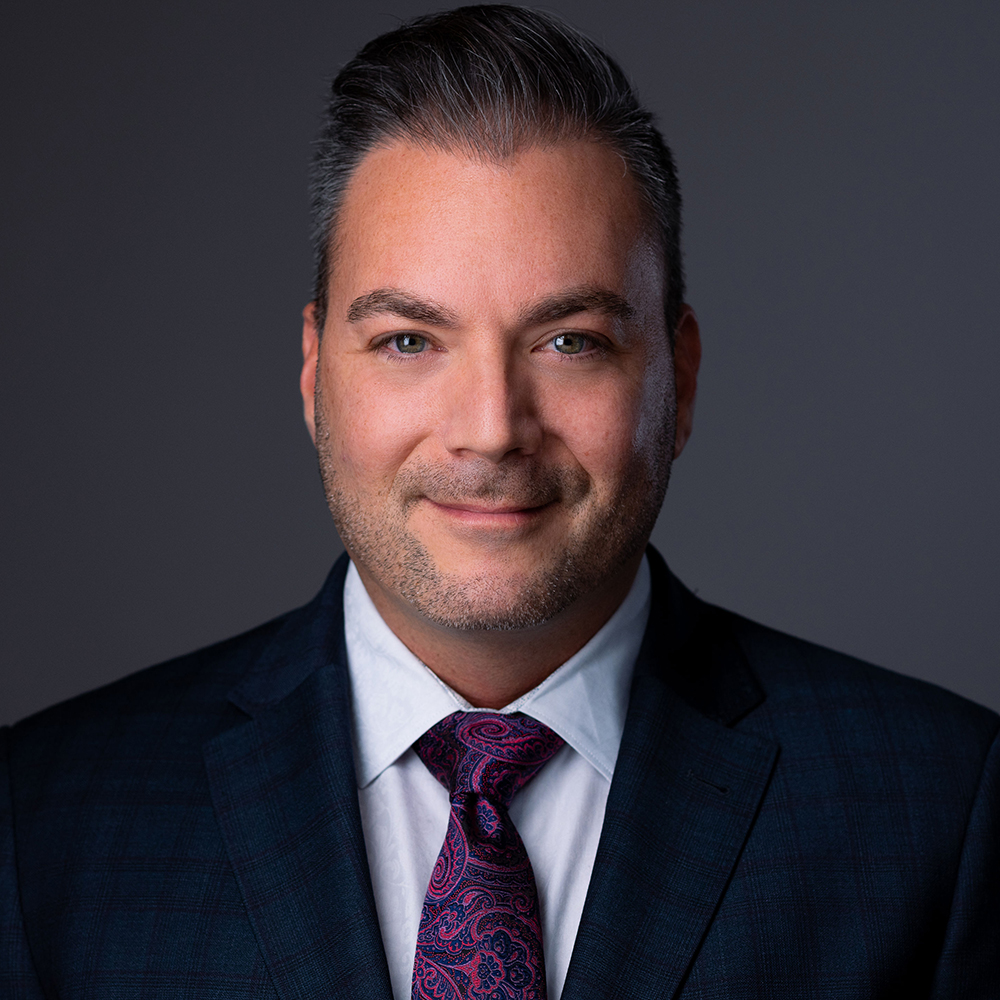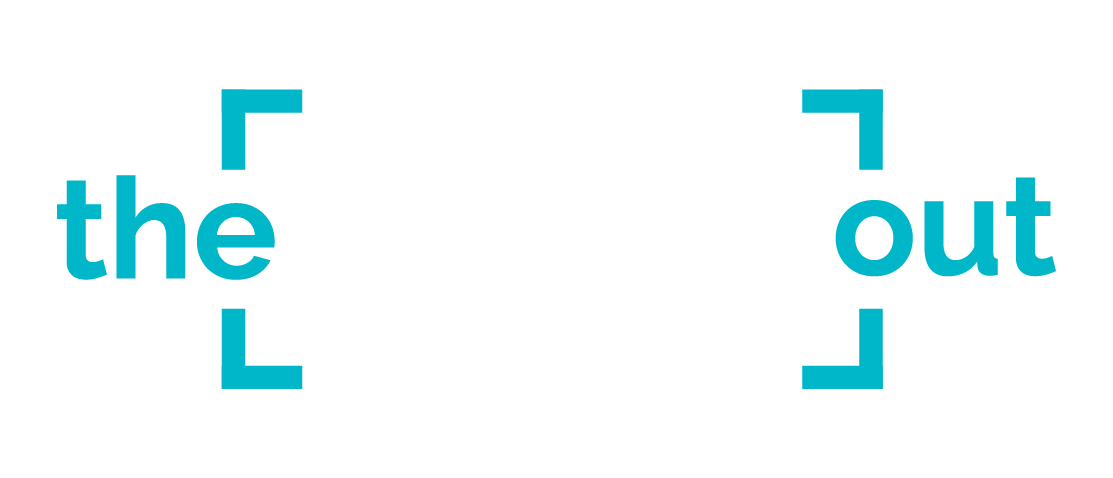 Lon Goldbaum
Sr. Director of Packaging Engineering
As Sr. Director of Packaging Engineering, Elon (Lon) brings over 20 years of experience in the medical device field specializing in packaging, labeling, quality, CAPA systems, project management, and sterilization. Lon's multifaceted background provides support and leadership to Network Partners' packaging consulting, quality assurance, labeling, and the Packaging Apprentice Leadership program. Lon continues to grow the Network Partners packaging brand to one of the largest engineering groups of inspired professionals in the country, supporting medical device, pharmaceutical, and cold chain. Prior to joining Network Partners, Lon held various roles with Baxter Healthcare, Edwards Lifesciences, and Danaher with a wide range of responsibilities, covering everything from implementing and managing packaging and labeling processes to sterilization requalification and rebuilding a CAPA system. Lon earned his Bachelor of Science degree in Packaging from Michigan State University.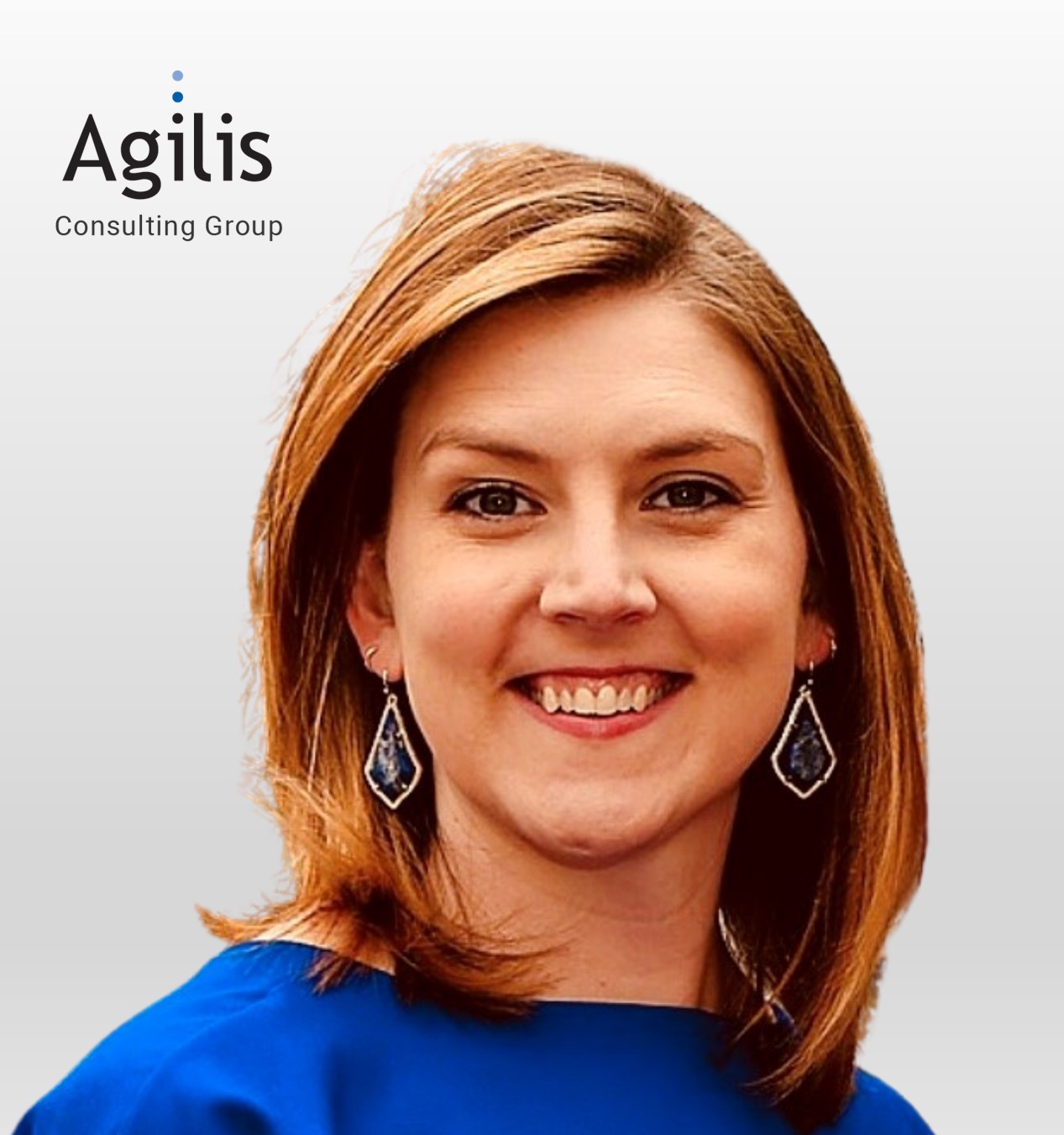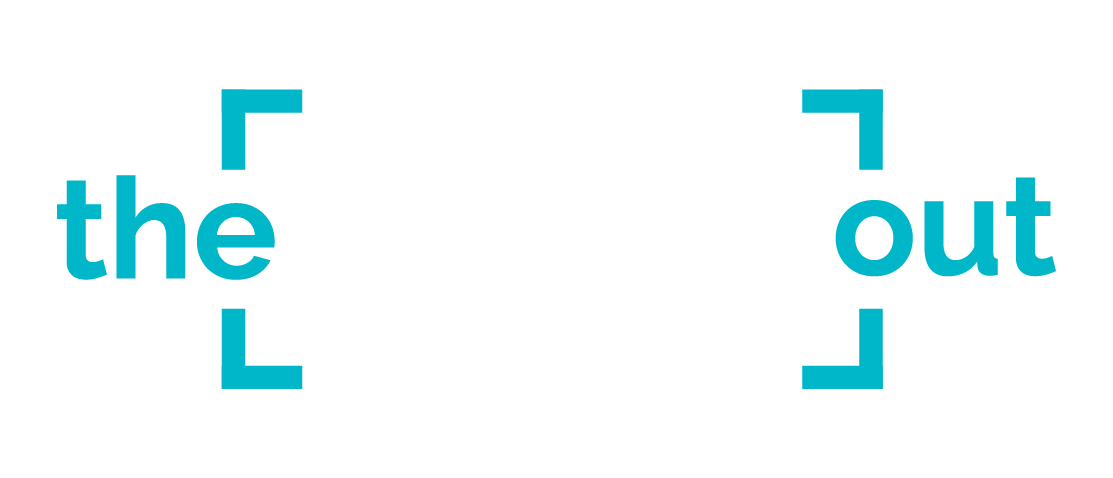 Jessie Huisinga, PhD
Senior Manager Human Factors Engineering
Dr. Jessie Huisinga is the senior Manager of Human Factors Engineering with Agilis Consulting Group, and an expert in assessing human movement and performance. She has a background in biomedical Engineering and a Doctorate in Biomechanics, with specialized training in Neurologyin order to evaluate movement patterns and task performance in persons with performance limitations. Dr. Huisingaoversees the Agilis HF Engineering Consultants to support clients in developing and testing medical device and combination product user interfaces by applying various human factors strategies to meet client goals.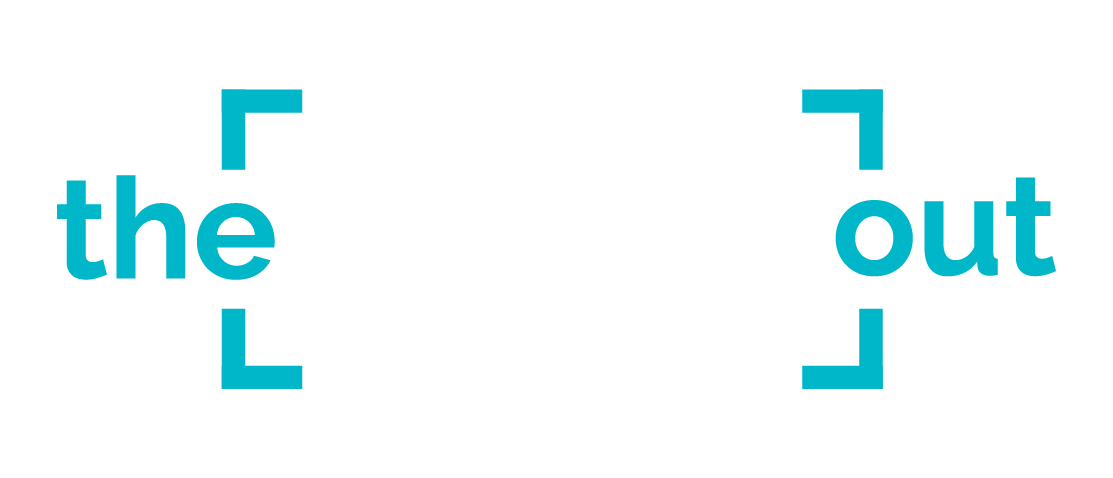 Shannon Hoste, MSM, MSSE
President
Shannon Hosteis the President of Agilis Consulting Group, an assistant professor in the Quality Science Education program at Pathway for Patient Health and is active on several standards and conference committees for medical devices and combination products. Formerly, Shannon worked as Team Lead for Human Factors in FDA's Center for Devices and Radiological Health (CDRH) and as reviewer within the Center for Drug Evaluation and Research (CDER). In addition to her work at the FDA, Shannon has20+ years of industry experience in the medical device, IVD, and combination products. Served as Human Factors Team Lead within the FDA. Optimized product development, risk management, and human factors processes for multiple companies from start–up to Fortune 100.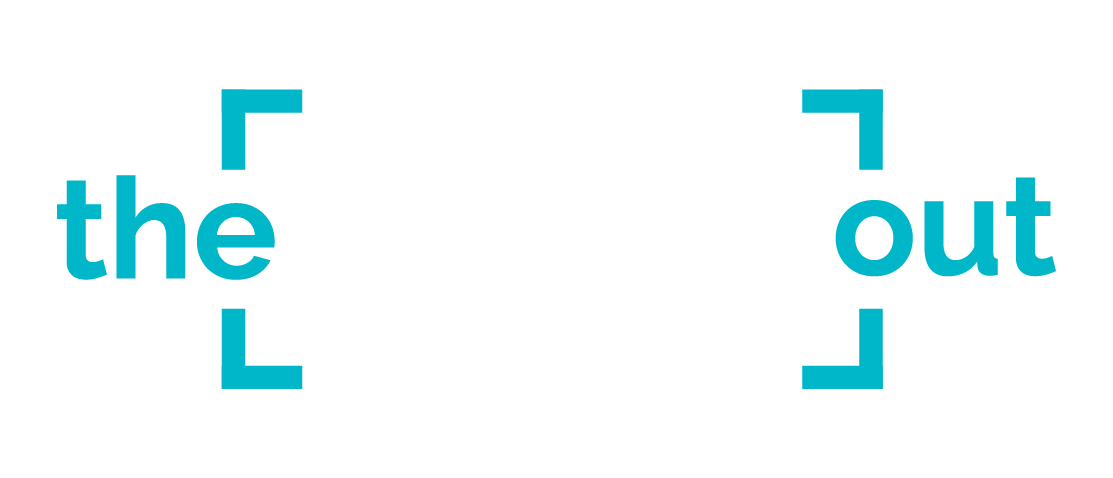 Seema Momin
Packaging Engineer
Seema Momin is a packaging engineer at Network Partners. She has 2 years of packaging engineering experience in the healthcare industry, and has worked with Class I, Class II, and Class III medical devices, combination products, and various temperature sensitive pharmaceuticals. She has led design verification projects, process validations, stability studies, test method validations, remediation projects and has supported CAPAs and large-scale site transfer projects. 
Seema earned her undergraduate degree in Packaging from Michigan State University. She is a Certified Packaging Professional (CPP) and holds a Six Sigma Green Belt. She serves as the Events Chairperson of IoPP's Medical Device Packaging Technical Committee (MDPTC), and is a member of the Aseptic Presentation team within Kilmer Innovations in Packaging (KiiP).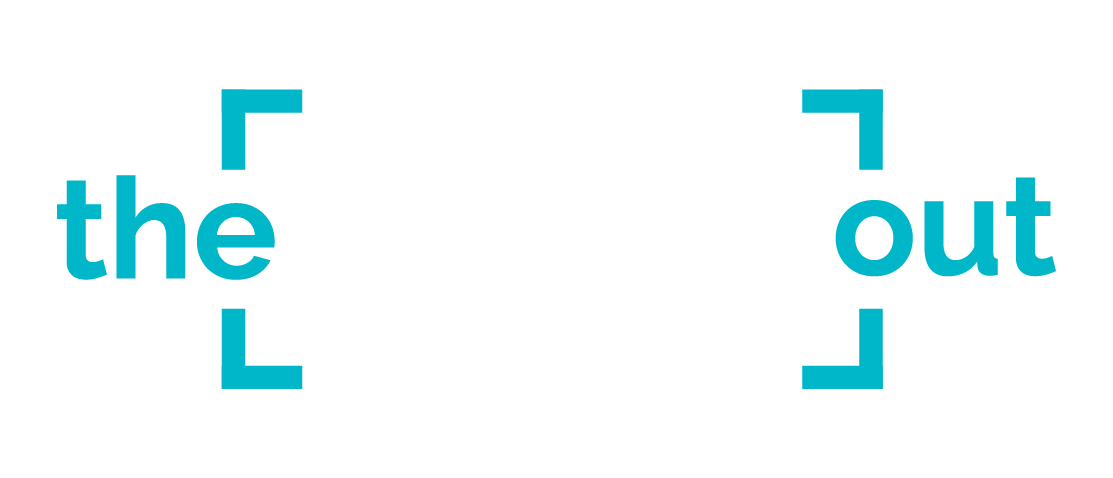 Rochelle Kleinberg
Director, Healthcare Solutions
In her role at J&J Design, Rochelle brings significant design and strategic experience to the development of holistic, patient–centered solutions that empower people to better manage health conditions and enable improved outcomes. Rochelle joined Johnson & Johnson in 2008, first as Design Strategy Director, then as Industrial Design Director before taking on her current role focusing on J&J Design's collaboration with Janssen, J&J'spharmaceutical sector. A champion for human–centered design and patient engagement, she works with numerous internal and external stakeholders to develop and realize products and experiences that address the unmet needs of patients and all those involved in their care. Prior to joining Johnson & Johnson, Rochelle was the Creative Director for North America for Dyson Inc., Executive Director of Global Package Design for Clinique Laboratories LLC, part of the Estée Lauder Companies, and Senior Designer at TKO Design in London working on a diverse range of projects for clients such as Sony, Honda, Sanyo, Hasbro and Procter & Gamble.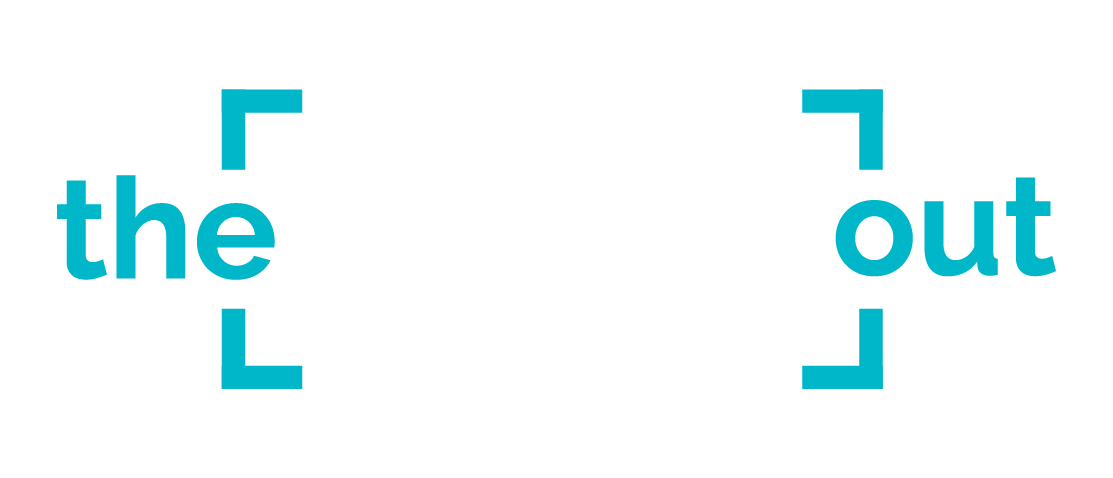 Dhuanne Dodrill is the CEO of PAXXUS, a global, vertically–integrated flexible healthcare packaging manufacturer. With over 30 years of experience in the flexible packaging industry, Dhuanne has AST. She is the immediate past chair of ASTM's Committee F02on Primary BarrierPackaging, is the Chair of the Sterilization Packaging Manufacturers Council, serves on the Executive Board of Directors of the Flexible Packaging Association, is one of the founding members of the Kilmer Innovations in Packaging group, is active with the Sterile BarrierAssociation andIoPP's Medical Device Packaging Technical Committee, and is on the Board of Directors of Summit Insurance. She loves the science behind packaging and is passionate about promoting the role that packaging can play in improving patient outcomes. Dhuanne has a B.S. in Chemical Engineering (with honors) from the University of Illinois Urbana–Champaign.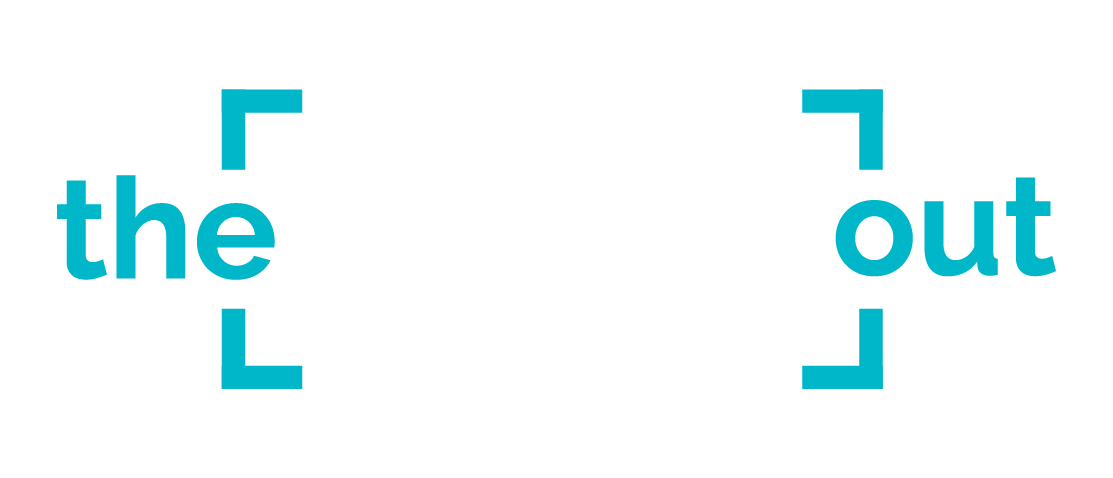 Jennifer Benolken, CPPL
Medical Device & Regulatory Specialist, Package Engineering
DuPont Tyvek ® Medical Packaging
Jennifer Benolken, CPPL, is a Medical Device & Regulatory Package Engineering Specialist with DuPont Tyvek ® Medical Packaging. Jennifer works with DuPont Tyvek®'s medical and pharmaceutical downstream customers, providing education about and answering Tyvek ® packaging and sterilization questions. For the past 30 years, Jennifer has played an active role in the medical device packaging community, through industry organizations, speaking engagements, and by holding a variety of different roles in the value chain – including packaging, labeling, and sterilization.
Currently Co-Chair and DuPont's Primary Member for AAMI's ST/WG7, Packaging Working Group, the US's mirror group to ISO TC198/WG7, Jen also represents the US as a delegate to the ISO Packaging Working Group. Additionally, Jen is the Sub-Committee Chairperson for ASTM F02.50, Package Design and Development. Jen has been a long-term member of the Institute of Packaging Professionals (IoPP) where she attained her lifetime Certified Packaging Professional (CPPL) certification in 2012 and is currently serving on the National Board of Directors; Jennifer is also Chairperson for IoPP's Medical Device Packaging Technical Committee board. Rotary International is also a passion for Jen, with clean water, assistance for victims of human trafficking, and global access to immunizations and protection against other diseases being key initiatives within the organization for her. In 2019, following Johnson & Johnson's Kilmer Conference, Jen, along with seven other packaging leaders, formed a new packaging group – which ultimately turned into Kilmer Innovations in Packaging (KiiP) group. KiiP has grown to over 325 members on its LinkedIn group and has four active programs with multiple projects either in development or commenced; KiiP is also working to publish multiple articles and is breaking barriers in the sterility maintenance value chain – all the way to the users of the devices! Jen is a Program Committee member for the upcoming Kilmer Conference being held in Athens, Greece in 2022.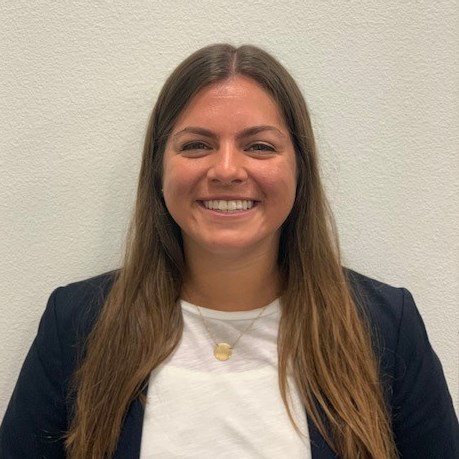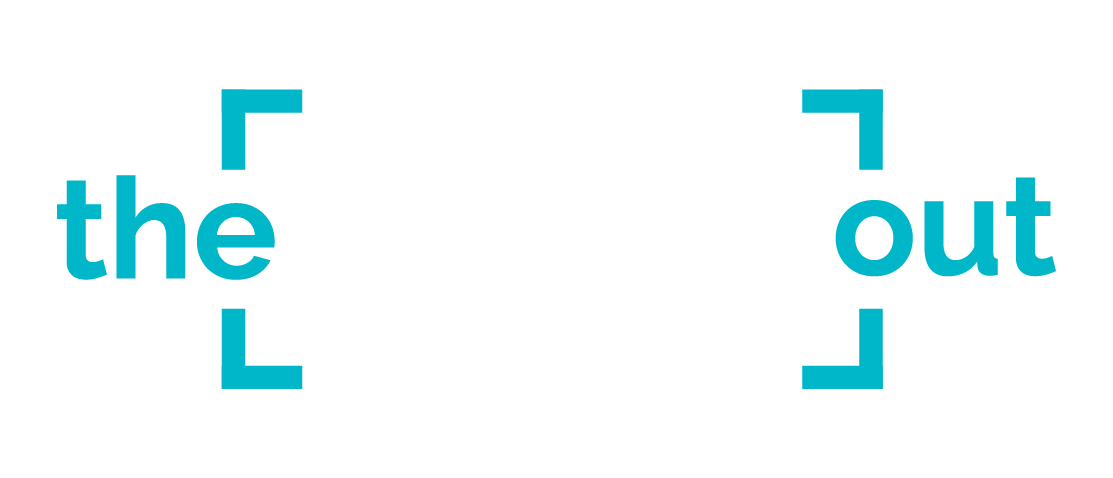 Anna Thomas
Associate Manager of Packaging
Anna is currently the Associate Manager of Packaging at SeaSpine, a spinal medical device company based out of Carlsbad, CA. She graduated from Michigan State University in 2017 with a degree in Packaging and a minor in Environmental and Sustainability Studies, where her passion and eagerness to learn about sustainability sparked. Prior to joining SeaSpine, she worked for 3 years as a Packaging Engineer at NuVasive, a larger spinal medical device company also based out of Southern California. Over the course of the past 5 years, Anna has made it a priority to spend time working with purchasing, supply chain, warehousing, sales representatives/distributors, and nurses in the field to understand the "big picture" of how SeaSpine's products get packaged, and where that waste ends up. She still performs the day-to-day job of a typical packaging engineer at a medical device company (design, development, testing, and implementation), but whenever there is spare time, Anna is always searching for ways to implement sustainable practices anywhere she can make a difference. Being at a smaller medical device company has given Anna the opportunity to integrate herself into understanding the complex supply chain of "loaner set" style Orthopedics. Anna is determined to use her knowledge of the time and energy it takes to get a single use product packaged and to the market to influence other
early life or end of life teams at SeaSpine, and long term, in the market overall.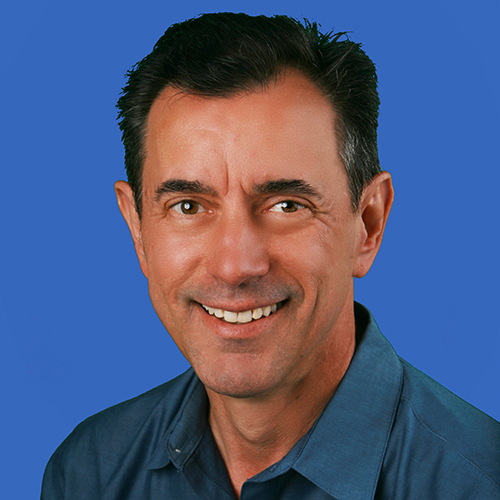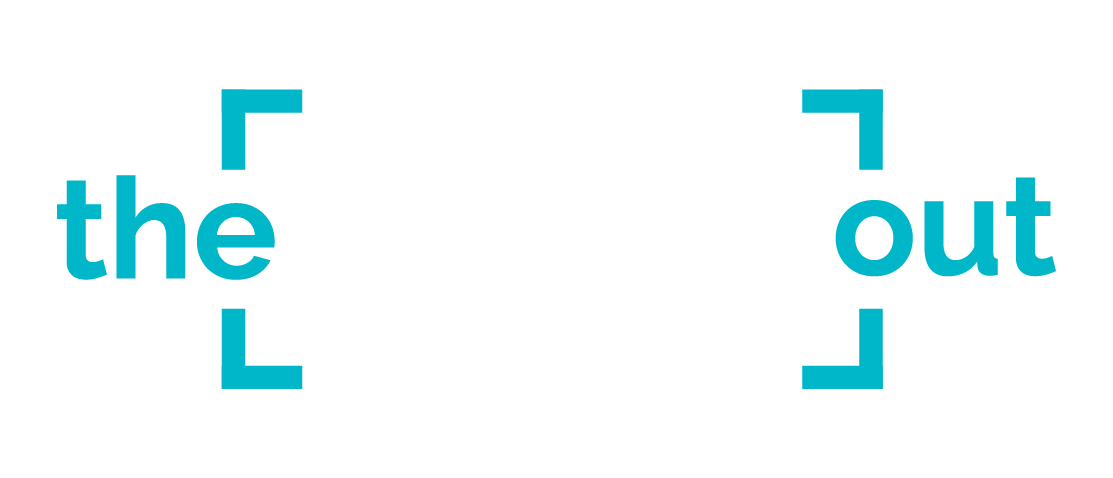 Mark A. Escobedo
Principal Engineer
Mark Escobedo is the Principal Engineer at WESTPAK, Inc., an accredited product and package testing laboratory. He has held various roles over his 24-year tenure including Chief Technical Officer.
A subject matter expert (SME) in product and package testing, Mark has focused on the medical device and pharmaceutical industries to help satisfy customer needs and comply with regulatory requirements. At industry conferences, Mark has delivered presentations on accelerated aging, test method validation (TMV) for medical device packaging, package design, product fragility, cushion material analysis, and other test methods.
A member of ASTM, Mark holds a seat on technical committees D10 for Packaging and F02 for Primary Barrier Packaging. Additionally, Mark is an ISTA member, a member of IoPP, and holds a BS degree from San Jose State University's College of Applied Sciences and Arts. Mark's favorite way to spend time is in the Sierras with his family or out on a lake, speeding in the family's competition ski boat.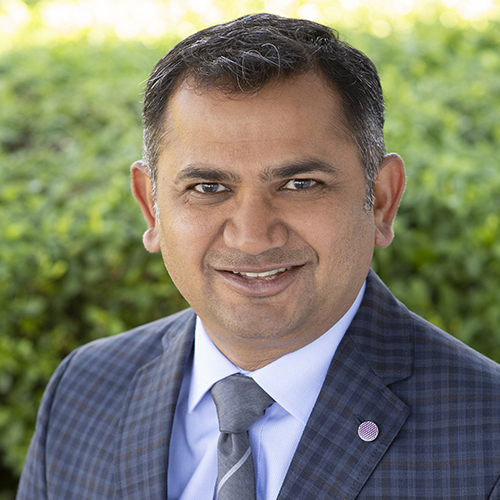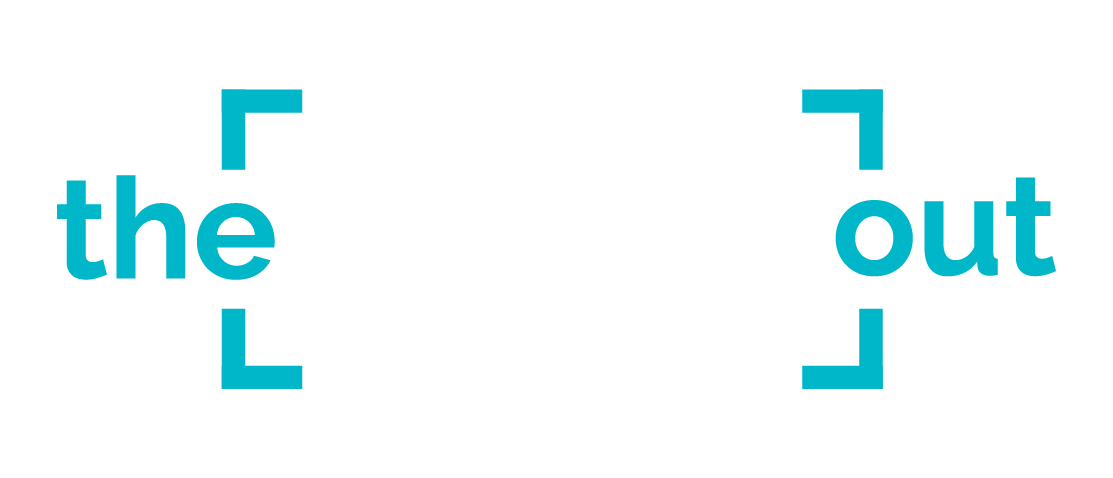 Vipul Rajpara
Senior Distinguished Engineer
Vipul is a business-savvy senior leader delivering business results and multi-million-dollar savings to medical device organizations by identifying new business opportunities, developing concepts, and transferring ideas into commercialized solutions. A visionary leader, Vipul offers 20+ years of thought leadership, influence, and hands-on engagement to develop, direct, and train engineering teams to deliver goal surpassing performance.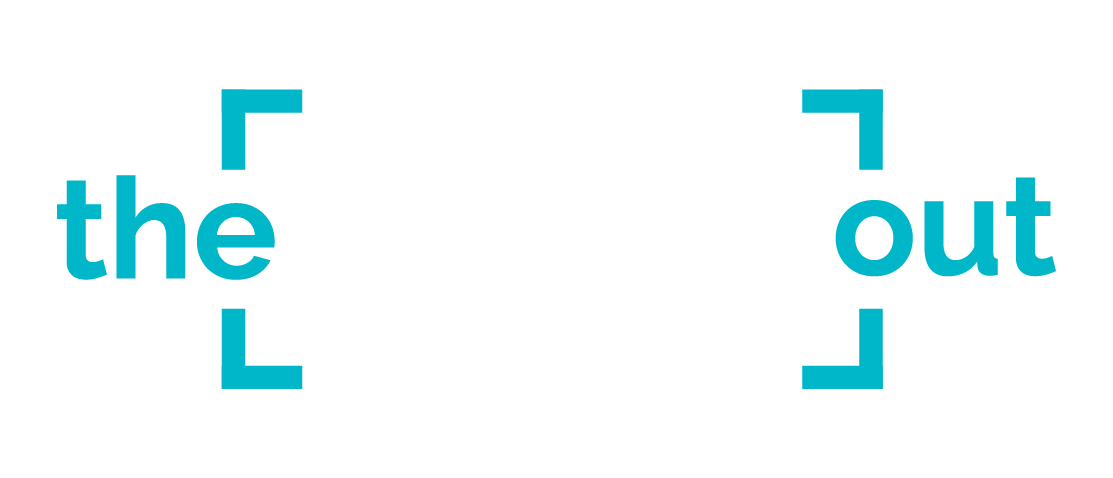 Neil Brown
Life Cycle Assessment (LCA) team
Neil Brown earned his Bachelor's of Science in Chemical Engineering in 2014 from the University of Tennessee in Knoxville. Shortly after graduating he returned home to Kingsport Tennessee to begin working for Eastman, where he has been for the past six and a half years. After a few years as a process improvement engineer, Neil joined Eastman's Life Cycle Assessment (LCA) team, where he works today. Being a part of the LCA team has afforded Neil the rare opportunity to work on something he is truly passionate about, sustainability.
Neil's passion for sustainability extends past his role on Eastman's LCA team, especially with regards to pollinator conservation, recycling, and litter prevention. To that end, he invests a chunk of his "spare" time planting pollinator gardens, promoting pollinator conservation, and helping beautify Kingsport.
Both Neil and his wife Shaina are avid runners and also thoroughly enjoy sweating it out at the local hot yoga studio.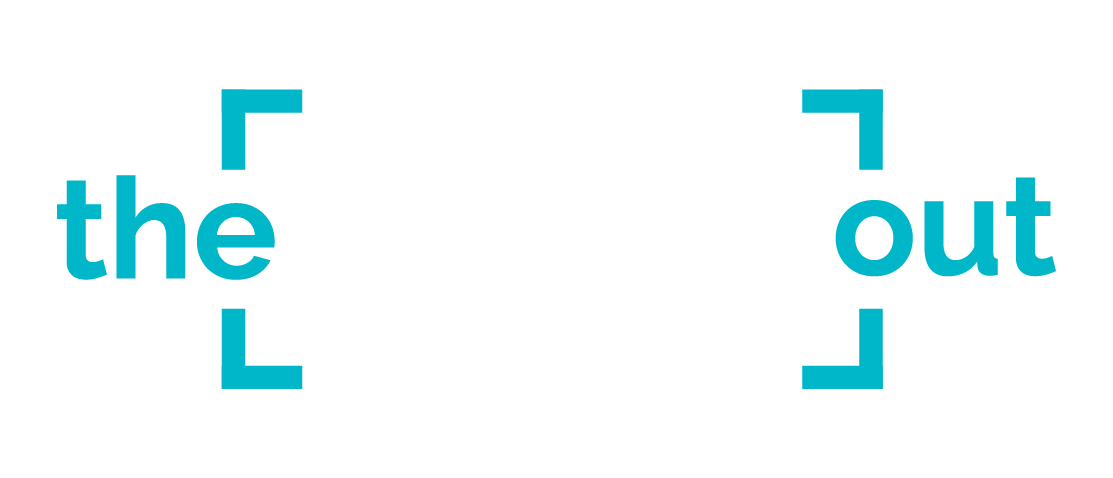 Keith A. Weitz
Life Cycle Assessment (LCA) team
Keith A. Weitz has more than 29 years of experience at RTI International where he leads research in life cycle assessment and solid waste and materials management. Mr. Weitz specializes in the development of life cycle assessment data, methods and decision support tools to support public and private sector decision makers. He has experience in the management of medical waste where he combines life-cycle environmental assessment with economic and social impact assessments to provide a more complete evaluation of sustainability. Mr. Weitz is currently leading work to identify interventions to improve the recovery and recycling of plastics in the U.S. and characterize the technical, economic and environment potential for new and emerging recycling technology. Mr. Weitz holds a Master of Environmental Management from Duke University and a B.A. in Economics and Business Administration from Augustana College.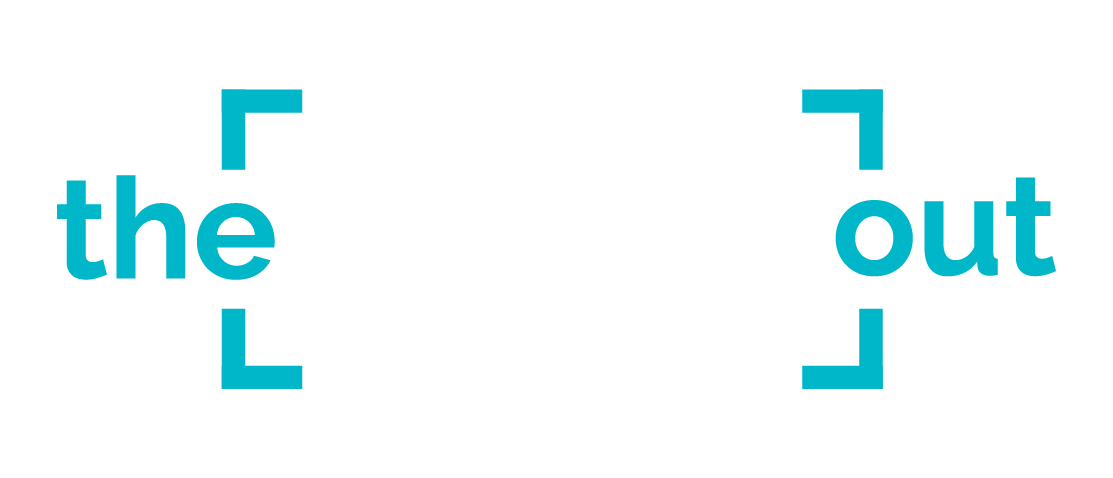 Ella Cozmi
Sr. Manager, Human Factors Engineering
Most recently Ella Cozmi manages a group of talented Human Factors Engineers at Intuitive Inc. Previously she founded and grew Human Factoring RX, a Human Factors consulting company. Before that she served as the Director of Human Factors Engineering at Hospira, Inc. She is a seasoned medical device developer with a background in nursing, physics and engineering. Ms. Cozmi consults on a variety of Human Factors topics, managing specialty files for products ranging from prefilled syringes to infusion pumps. Prior positions include Manager, Medical Device Development at Hospira, as well as positions of increasing responsibility at Abbot Laboratories. Ms. Cozmi also serves on the Human Factors Committee at AAMI and contributes to the IEC Working Group 4 maintaining the IEC 62366:2007 Medical Devices- Application of Usability Engineering to Medical Devices. Ms. Cozmi is the author of several peer reviewed journal articles and regularly speaks at domestic and international conferences on the subject of Human Factors.
Ms. Cozmi received a Bachelor degree in Nursing from the Arad school of Nursing, a BA degree in Physics from Drexel University and MS in Biomedical Engineering from Drexel University.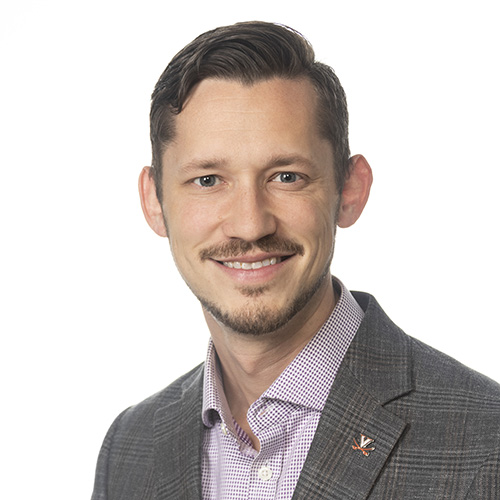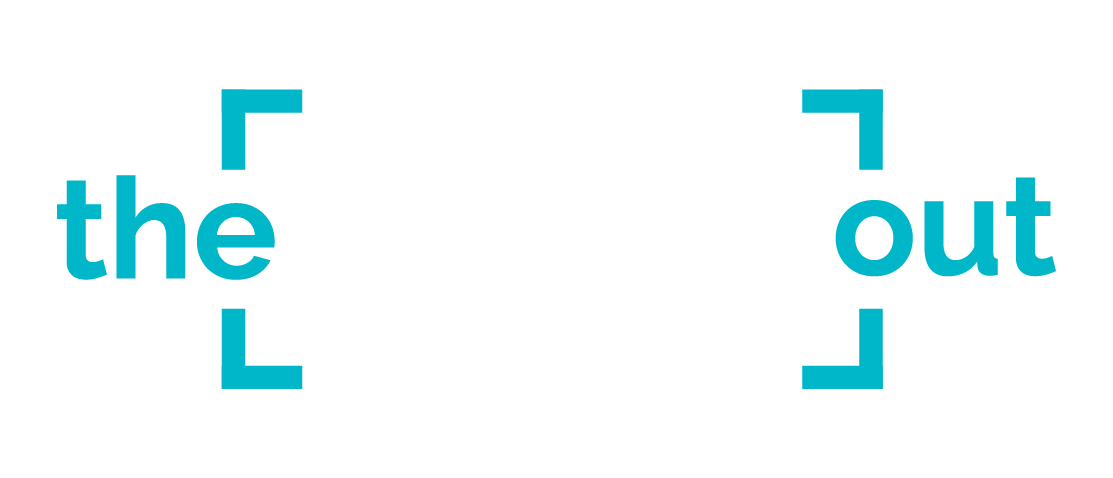 Andrew Green
Market Development Manager
Andrew Green is the marketing leader for healthcare packaging at Eastman. He has direct responsibility for leading efforts to make the Eastman healthcare portfolio more sustainable through the company's Advanced Circular Recycling technologies. Green holds an MBA from the University of Virginia Darden School of Business and a law degree from the University of Virginia School of Law. He has held several leadership positions, including in corporate sustainability, where he led multiple cross-value chain initiatives to develop a vision for business-driven sustainable development.
With expertise in the complexities of bringing innovative solutions to market, he is leading the way toward a more sustainable healthcare portfolio for Eastman by leveraging the company's Advanced Circular Recycling platform. Green resides in Kingsport, Tennessee, home to Eastman's corporate headquarters.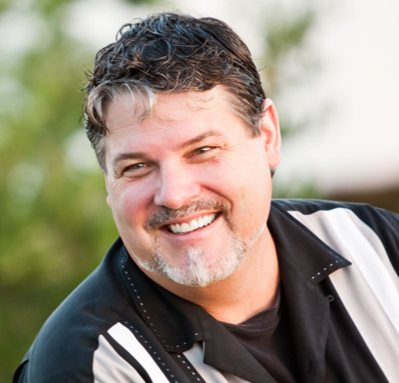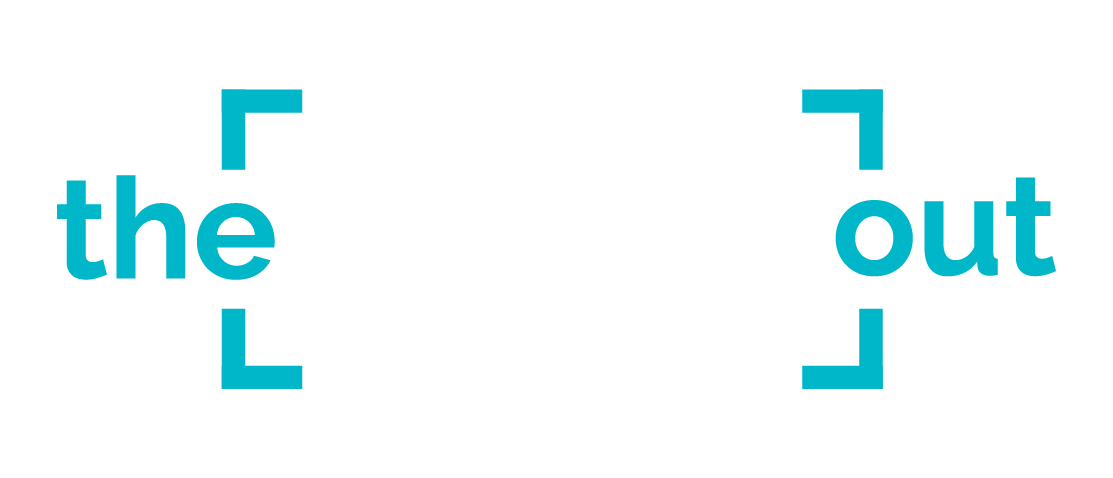 Sean Hägen
 Principal, Founder, Director of Research and Synthesis
Sean earned a Bachelor of Science in Product Design from The Ohio State University's Industrial Design program, minoring in human factors engineering. He has over 30 years of research and product development experience in a variety of industries ranging from marine transportation and mission critical, ruggedized electronics to medical devices.
Since founding BlackHägen Design in 1995, Sean has led design research and usability design across twenty countries. His current focus is in the management of the user research and insight translation phases of product development. That focus includes design research, usability testing, user-centric innovation and establishing user requirements. Sean has published numerous articles on usability design, as well as contributing to domestic and international standards for usability processes. In this role, he was a contributing author for AAMI TIR 50, 59 and ANSI/AAMI HE75. He was the Industrial Designers Society of America (IDSA) Medical Section Chair and sat on the Board of Directors for two terms. Sean implemented the first IDSA Medical Design conference and is currently the Chair of the Patient Safety Initiative.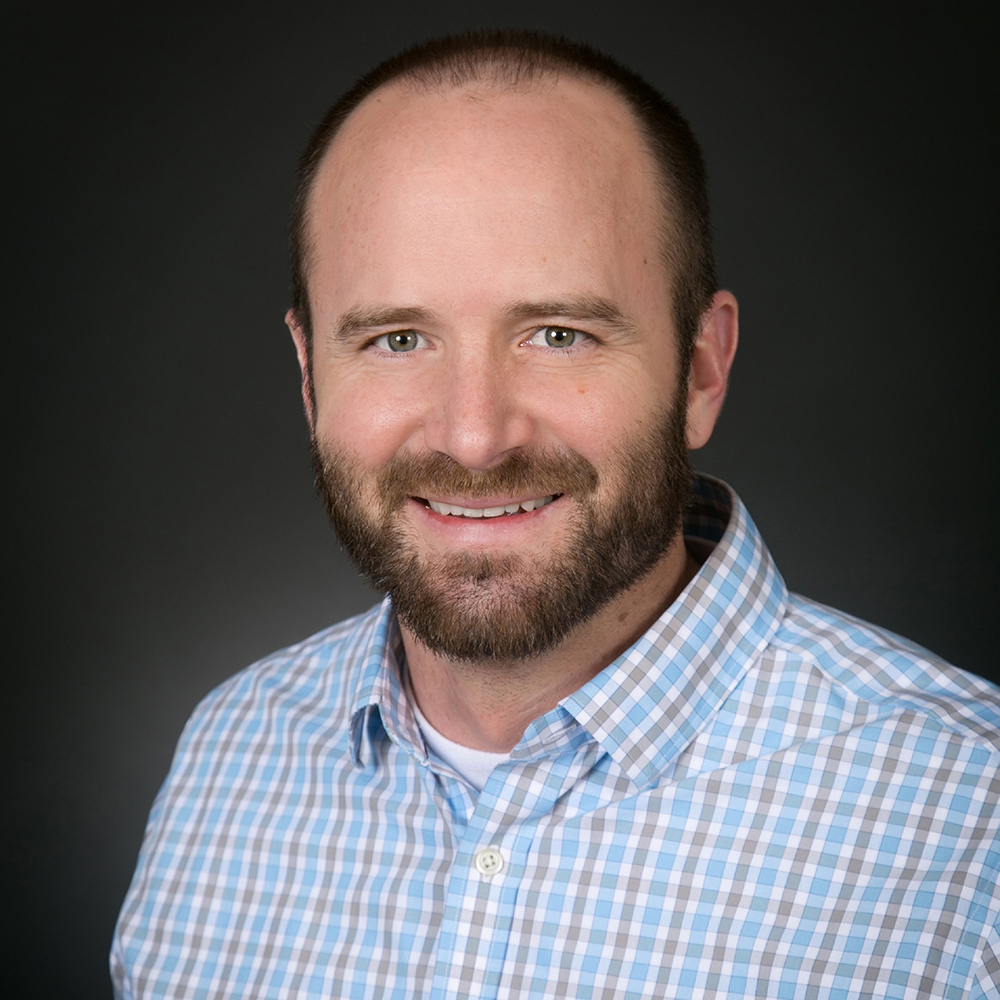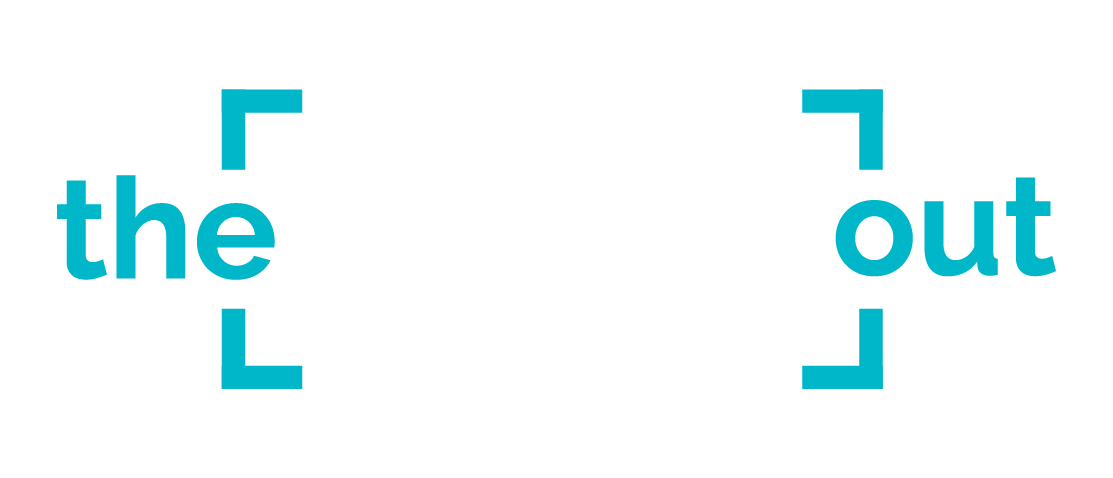 Kevin Kane
Packaging Engineering Manager
Kevin Kane is the Packaging Engineering Manager for Stryker's Instruments Division. He leads a team of engineers responsible for the packaging design and testing of over 3500 products serving a wide range of healthcare applications. He is devoted to improving sustainable packaging design by implementing internal changes to design guidance and external collaborations with groups like HPRC. Kevin holds a degree in Packaging from Michigan State University. He has over 20 years of packaging industry experience, which includes work within the consumers goods and flexible packaging industries. By having direct influence over the packaging solutions his team brings to market, he is leading the way toward improving the overall sustainability of the products in the marketplace. Kevin resides in Kalamazoo, Michigan, home to Stryker's corporate headquarters.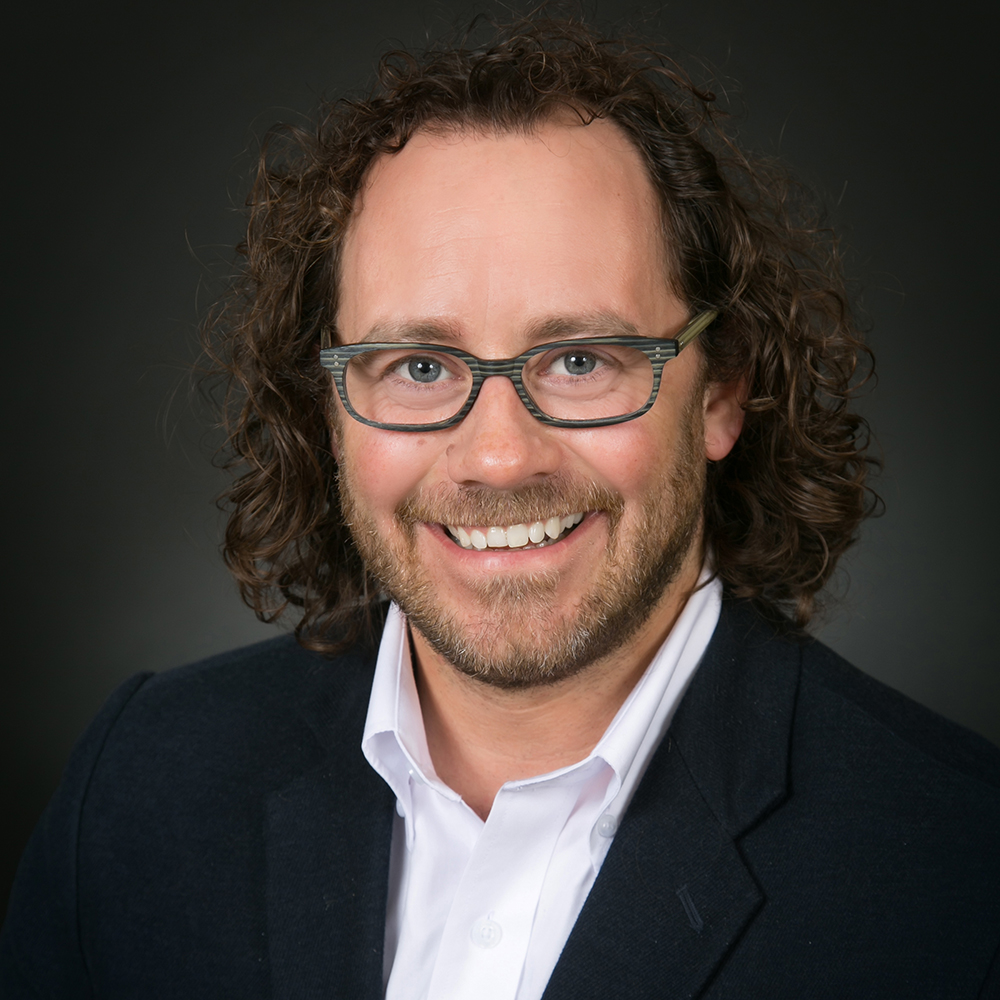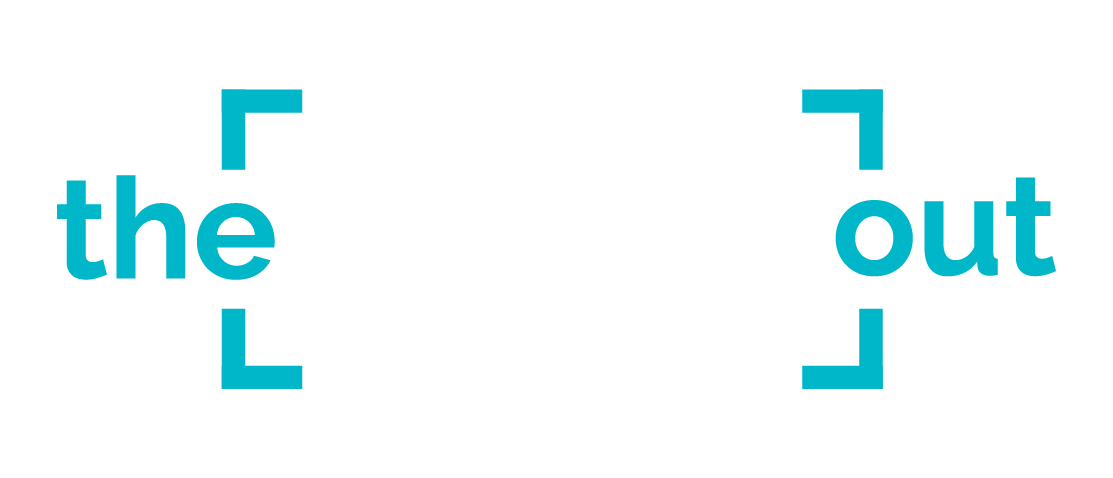 Nick Packet
 MDM Specialist, Packaging Engineer
DuPont Tyvek® Medical Packaging
Nick has over 15 years of medical device packaging experience and joined the DuPont™ Tyvek® Healthcare team in 2017. As part of the Tyvek® team he supports medical device companies in their develop and qualification of sterile packaging systems. With a broad perspective of the market he strives to provide technical support, insights around packaging trends, and works with MDMs to better understand the total lifecycle of their products and how packaging can play a positive role. The DuPont™ Tyvek® Healthcare group is a member of the Healthcare Plastics Recycling Council (HPRC) and with a strong interest in sustainability he's had the opportunity to support and lead a number of projects and is excited to share some of these at the[PACK]out.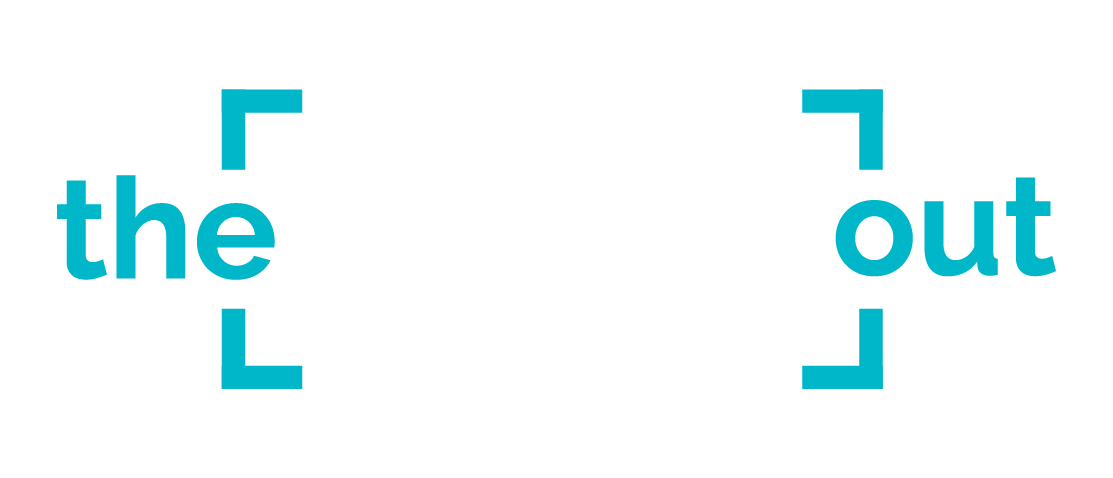 Geoff Pavey
 Technical Fellow
Oliver Healthcare Packaging
Geoff Pavey is Technical Fellow for Oliver™ Healthcare Packaging and is responsible for technical service and support, and material and product development. Geoff holds a degree in packaging and has more than 30 years' medical device industry experience. Geoff has significant knowledge of sterile barrier system packaging materials and design. A key member of Oliver's Packaging Team, he provides application consultation services to customers. He is actively involved in several medical industry committees including ASTM International, Institute of Packaging Professionals (IOPP), and various others.
Geoff has presented at various platforms, namely Healthcare Packaging Seminars in Europe, HealthPack, ASTM International, China International Medical Equipment Fair, Pharmaceutical & Medical Packaging News Webinars, etc. He is an ASTM technical expert for F1929 Dye Penetrant testing, and a Task Force Leader for developing a guide to determine minimum seal strength for Medical Device Packaging. He is also a contributor to ISO 11607 TIR 22-2006. (ISO/TS 16775), and has co-authored articles on ISO 11607 interpretation.
Geoff has been recognized by the China Sterile Barrier Association for his contributions to the Medical Packaging in China. Also, recognized as a trailblazer in the Medical Packaging in 2021.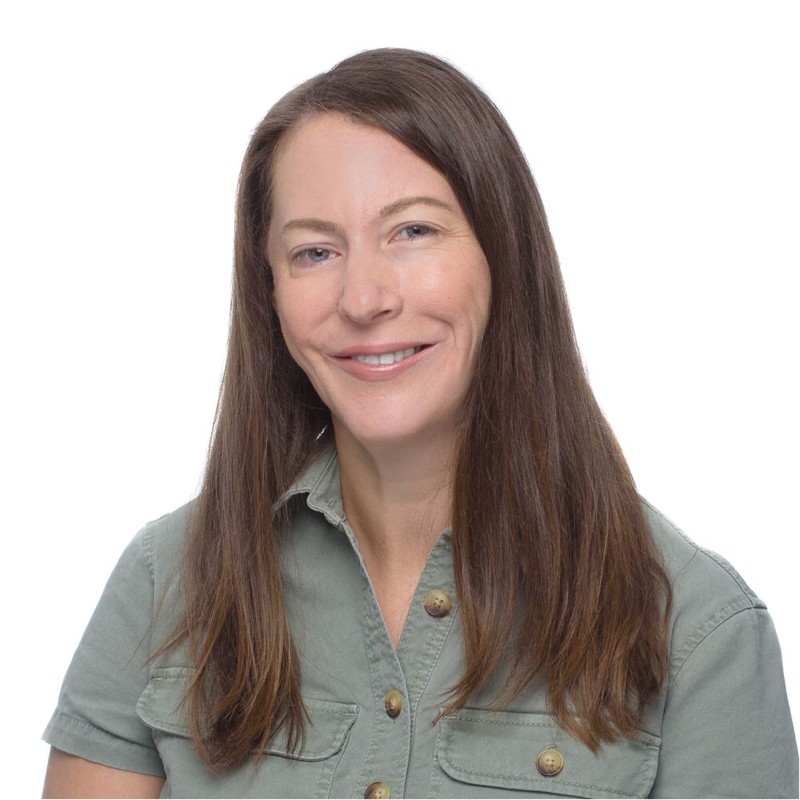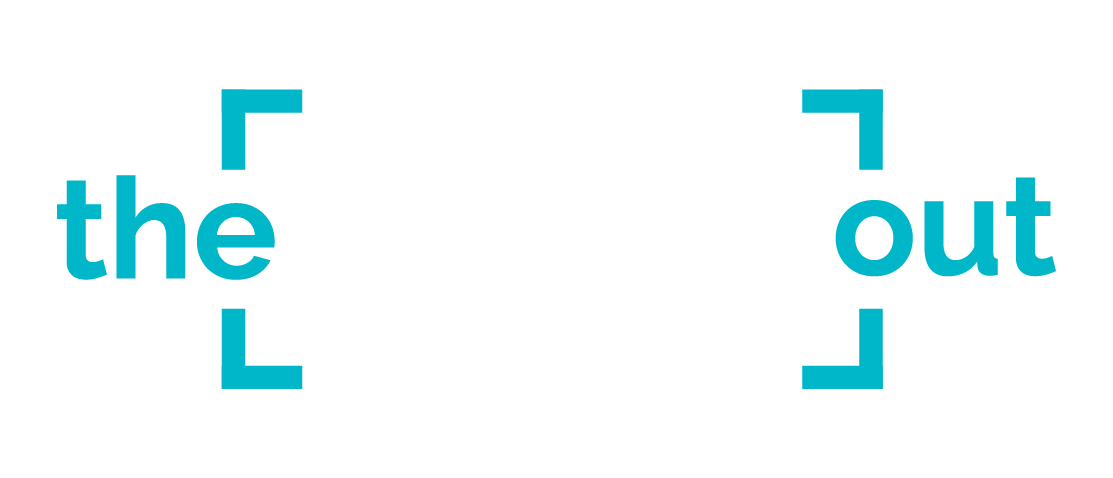 Lindsay Smaron
 Senior R&D Packaging Engineer
Lindsay Smaron is a Senior R&D Packaging Engineer at Boston Scientific in the Urology & Pelvic Health division and the global packaging engineer for Corporate Responsibility (Sustainability) initiatives. She has responsibility for leading the management of packaging environmental regulations and customer requirements, supporting circular economy, and advocating for implementing sustainable packaging technology in both the UroPH division and Global packaging organizations across all portions of the product lifecycle including New Product Development, Sustaining, Manufacturing, and Distribution & Storage. Lindsay brings her expertise and passion for sustainability to help ensure Boston Scientific
meets its environmental commitments, such as the Race to Zero campaign and other initiatives. Lindsay holds a Bachelor of Science in Systems Engineering from University of Illinois, Champaign-Urbana. Outside of packaging and sustainability, she is a champion for Diversity, Inclusion, and Equity as a Global Mental Health chair for the employee resource group – Leadership, Education, Allies for Disabilities (LEADs) and a site chair for the local LEAD chapter. Lindsay currently resides in Boston near Boston Scientific's global headquarters.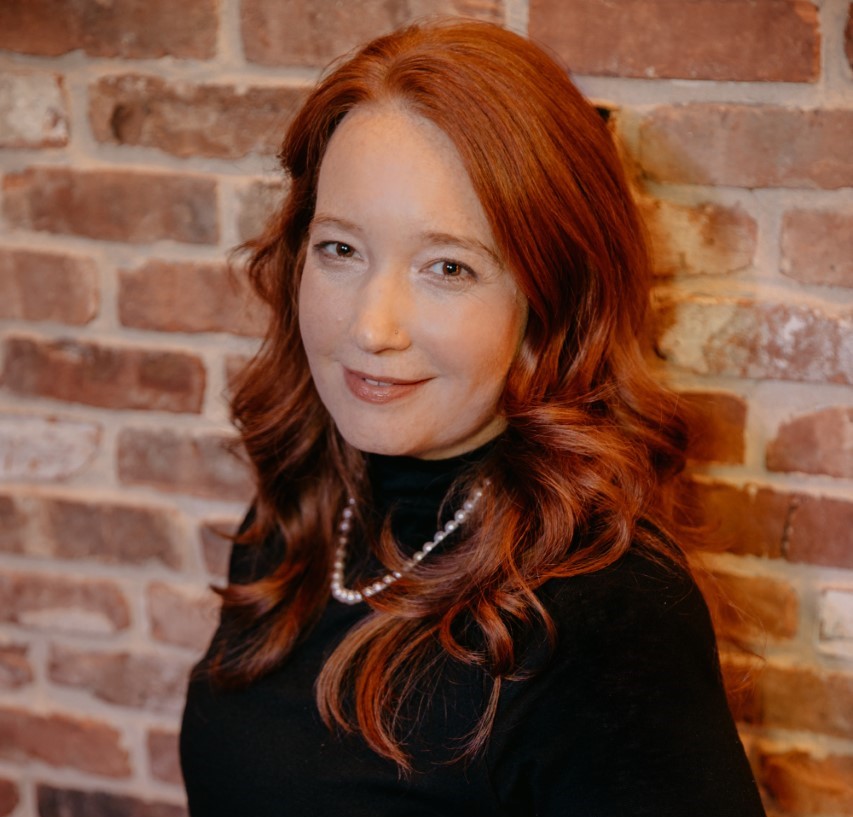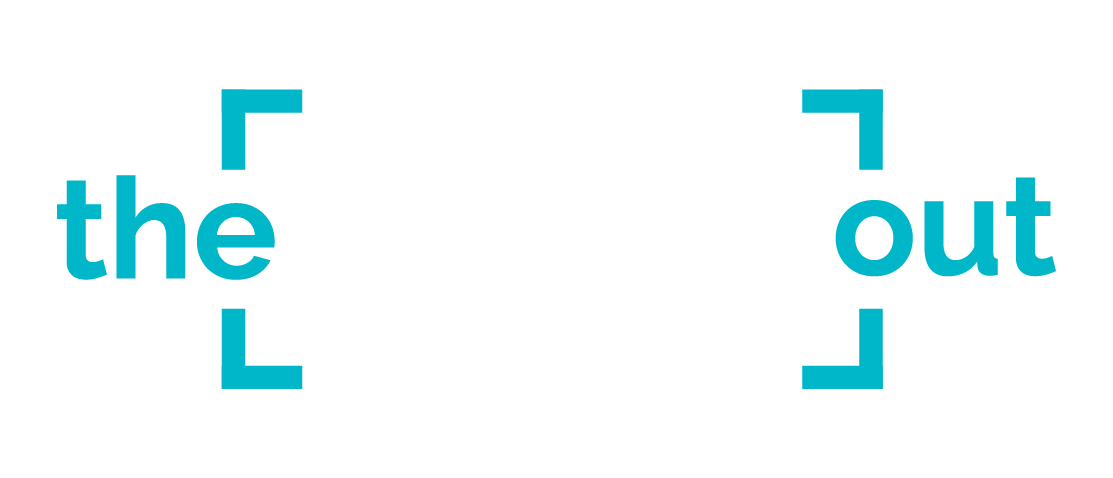 Samantha Smith
Engineering Director – Product Stewardship
Samantha Smith has 20 years of packaging design and development experience with companies such as Medtronic, Schick, BIC, P&G, and Honeywell. Samantha has also led packaging design teams, as well a test lab. She spent 4 years in Procurement leading the packaging category strategy for Medtronic. Currently Samantha is the Director of Medtronic's newly created Sustainability Design Center. In this role she is responsible for supporting the Medtronic Sustainable design projects that directly impact the published packaging and IFU reduction goals. Samantha received her B.S. in Packaging from Michigan State University.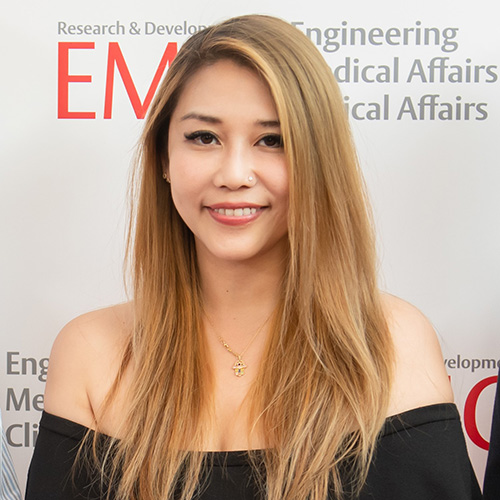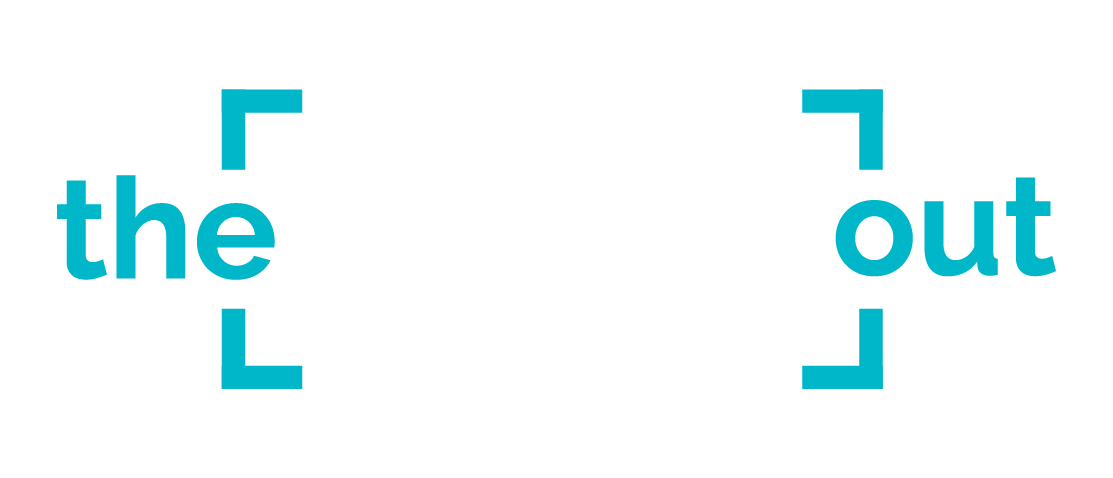 Cindy Tuan
 Staff Human Factors Engineer
Cindy grew up in Hsin-Chu, Taiwan. She received her master's degree in Mechanical Engineering from the University of Southern California. Cindy is experienced in all phases of the product development process for various devices, including medical diagnostic products, infusion pumps, and structural heart devices. She began her career as a quality engineer, but her interest in usability research grew after observing studies through a one-way mirror. A whole new world open in front of her, she has embraced being a Human Factors engineer and has never looked back.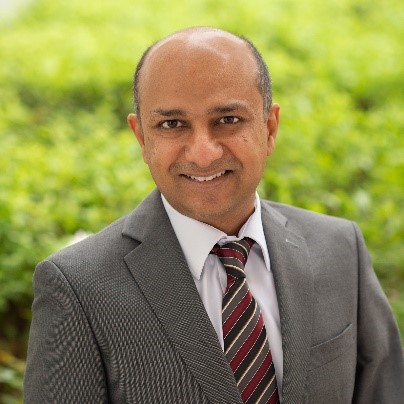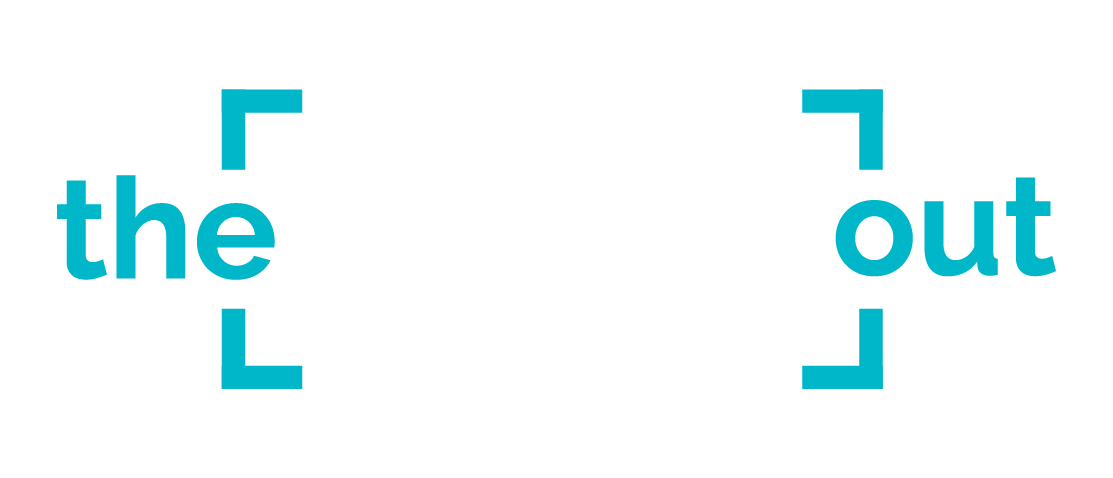 Sam Upadhyaya
 Sr. Director, Advance Packaging Technology
Sam Upadhyaya currently leads the Advance Packaging Technology team at Edwards Lifesciences. Sam has extensive knowledge of global packaging, labeling, cold chain distribution & regulatory landscape having led cross functional teams and delivered transformational results for numerous critical business objectives in various organizations. Sam has 22 years of experience in medical device and pharmaceutical packaging industries and has established himself as a respected leader within the medical packaging community.  His diverse experience spans across pharmaceutical, medical device and consumer products industries at Edwards, BD, Roche, Medtronic, W. L. Gore and Huhtamaki PPL in a progression of both technical and leadership roles.  Sam has also been actively engaged with ASTM in driving testing standards activity for medical packaging and has been a speaker at annual Health Pack®, ASTM, ISTA & other conferences.  Sam holds several degrees including a MS in Packaging from Michigan State University, a MS in Materials Science from Sardar Patel University, as well as a Bachelor of Law degree and a BS in Physics.