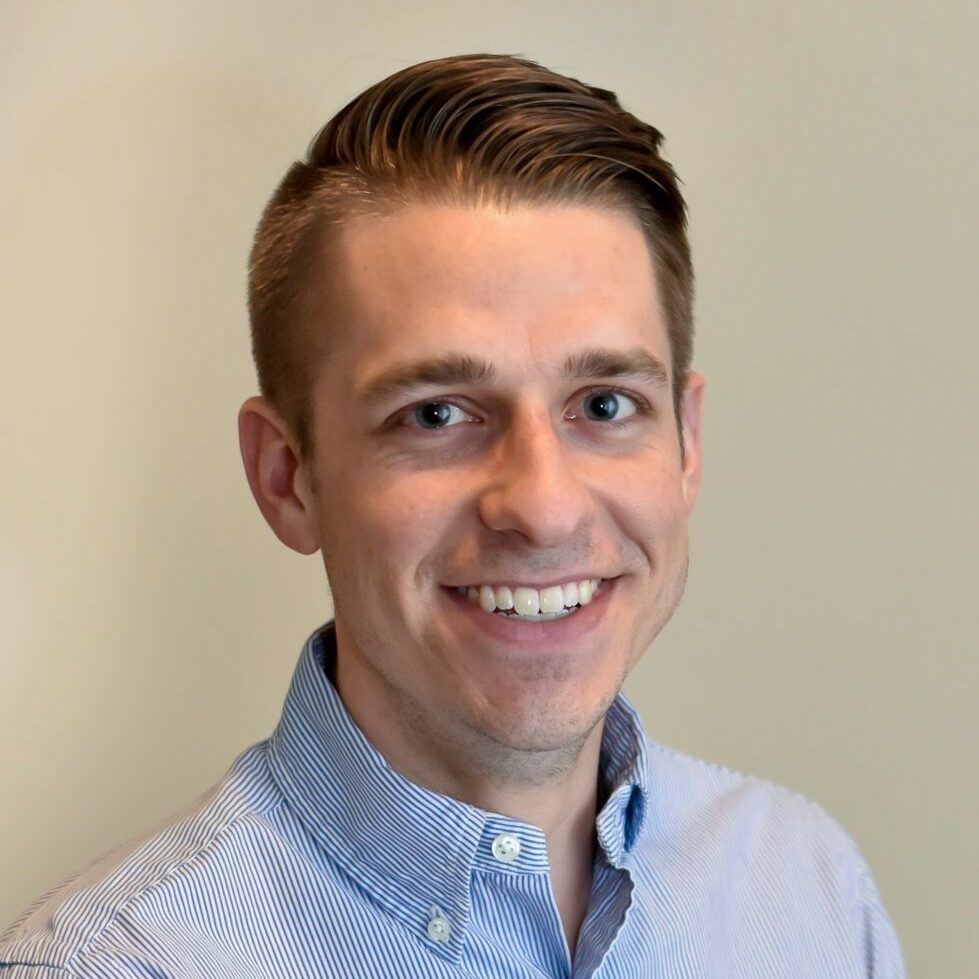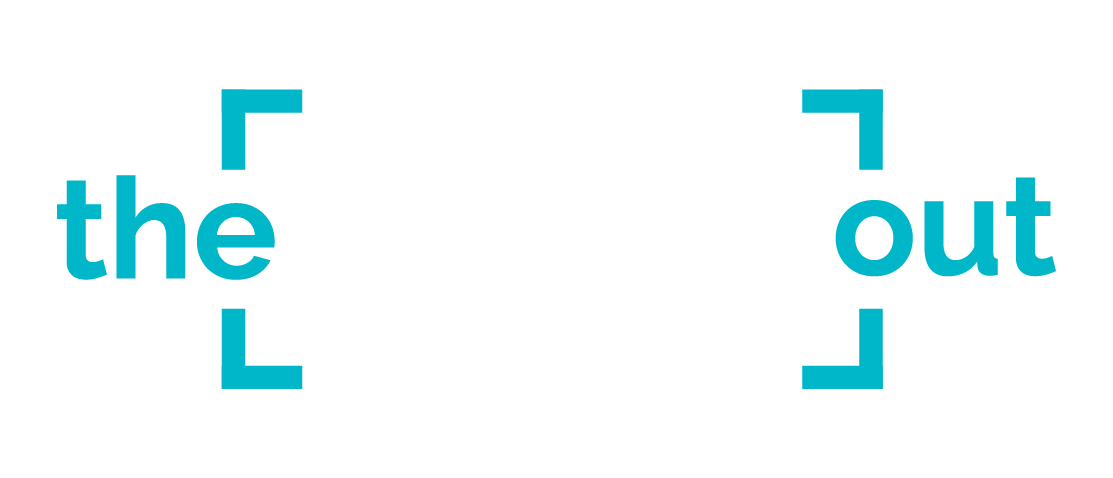 Alex Bowman
R&D Manager – Healthcare
Alex Bowman is the Healthcare R&D Manager at Amcor. Since joining Amcor in 2013, Alex has held progressive engineering roles supporting flexible packaging applications for diverse end markets including food, consumer, and healthcare. After graduating from Purdue University with a BS in Chemical Engineering, Alex began his career in process engineering for blown film manufacturing before moving into breather bag converting for the healthcare market. In 2018, Alex joined the Healthcare R&D team working on new product development for key medical device accounts. Today, Alex leads a team of R&D engineers developing packaging solutions for the world's leading medical device companies.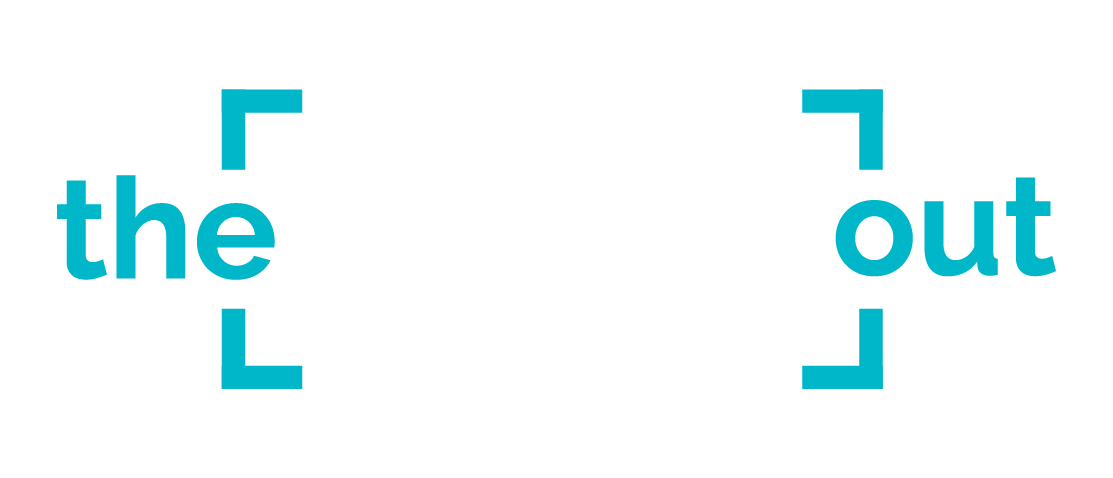 Amy Stewart
Product Development Manager
Amy Stewart is a flexible packaging professional, having served 25+ years as a technical leader across various markets including medical device, healthcare, food, and industrial products. Amy has spent the last 21 years with Printpack in product development and process engineering and the last decade in medical device packaging. Amy enjoys spending time as a servant-leader for programs that deepen the conversation of medical device packaging and professional development. Amy partners with the Institute of Packaging Professionals (IoPP) local Southeastern Chapter and IoPP National to promote education; and recognize innovation and innovators. As board chairperson on the IoPP Medical Device Packaging Technical Committee (MDPTC) during the pandemic, the experience presented rewarding challenges, having worked intimately with industry peers during a critical time for the medical device and healthcare industries. Additionally, Amy continues to support IoPP as program leader for the accredited MPDTC Fundamentals of Medical Device Packaging course; and a judge for both the IoPP AmeriStar Award Packaging Competition and IoPP Packaging Education Scholarship Fund. Through her involvement with the Sterilization Packaging Manufacturing Council (SPMC, a council of the FPA), her role as the Printpack Medical Marketing representative (and formerly Technical representative) drives better harmonization of technical requirements between suppliers, customers, and end users.  Amy also advocates for women's leadership development, strengthening the local Atlanta area network for education and mentoring opportunities.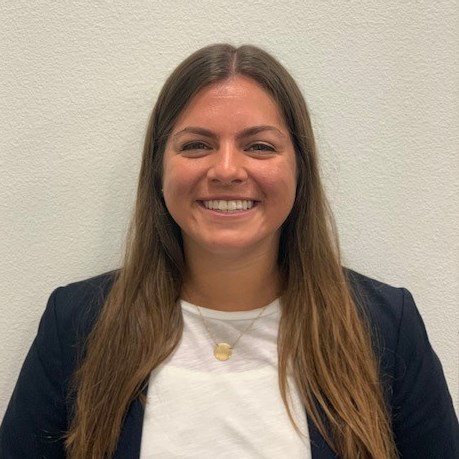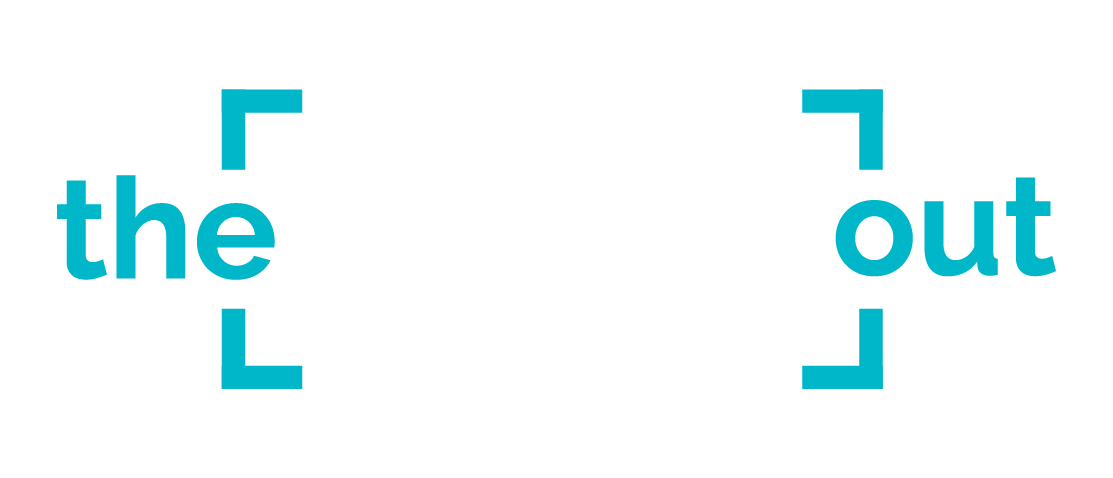 Anna Thomas
Associate Manager of Packaging
Anna is currently the Associate Manager of Packaging at SeaSpine, a spinal medical device company based out of Carlsbad, CA. She graduated from Michigan State University in 2017 with a degree in Packaging and a minor in Environmental and Sustainability Studies, where her passion and eagerness to learn about sustainability sparked. Prior to joining SeaSpine, she worked for 3 years as a Packaging Engineer at NuVasive, as larger spinal medical device company also based out of Southern California. Over the course of the past 6 years, Anna has made it a priority to spend time working with purchasing, supply chain, distribution, sales, and nurses in the field to understand the "big picture" of how SeaSpine's products get packaged, and where sustainability can make an impact. She still performs the day-to-day job of a typical packaging engineer (design, development, testing, and implementation), but whenever there is spare time, Anna is eager to implement sustainable practices within her work. Being at a smaller medical device company has given Anna the opportunity to integrate herself into understanding the complex supply chain of "loaner set" style Orthopedics. Anna is determined to use her knowledge of the time and energy it takes to get a single use product packaged and to the market to influence other early life or end of life teams at SeaSpine, and long term, in the market overall.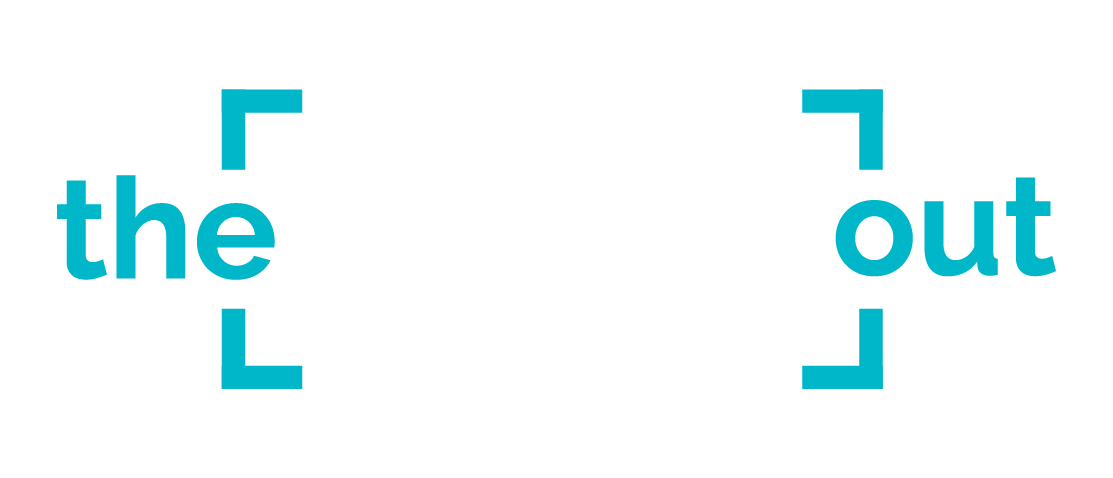 Arti Roth, PhD
Senior Engineering Manager
Arti leads the Advanced Packaging Technology team at Edwards Lifesciences. She transformed and built a group that is focused on delivering high value packaging solutions. Her team focuses on a diverse array of difficult solutions encompassing novel designs, predictive engineering, sensors, track & trace systems, usability, and sustainable materials.
Arti believes in the power of creativity to make a positive impact on society. Her diverse breadth of experience includes developing high speed semiconductor chips and optical gas sensors for NASA. As a postdoctoral fellow at ETH Zurich, she developed femtosecond lasers using engineered semiconductor materials that she developed and characterized for her PhD work at UC Berkeley.
In her free time, Arti enjoys time with family and friends and playing board games.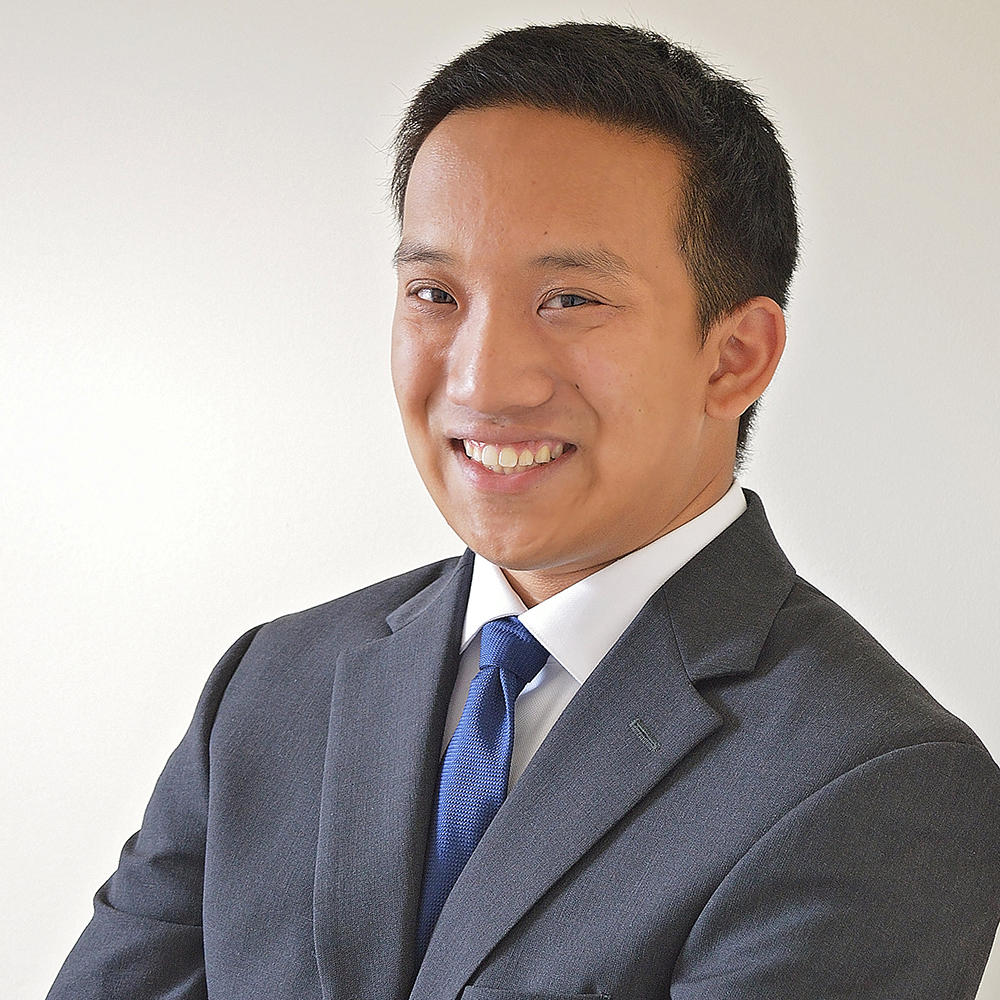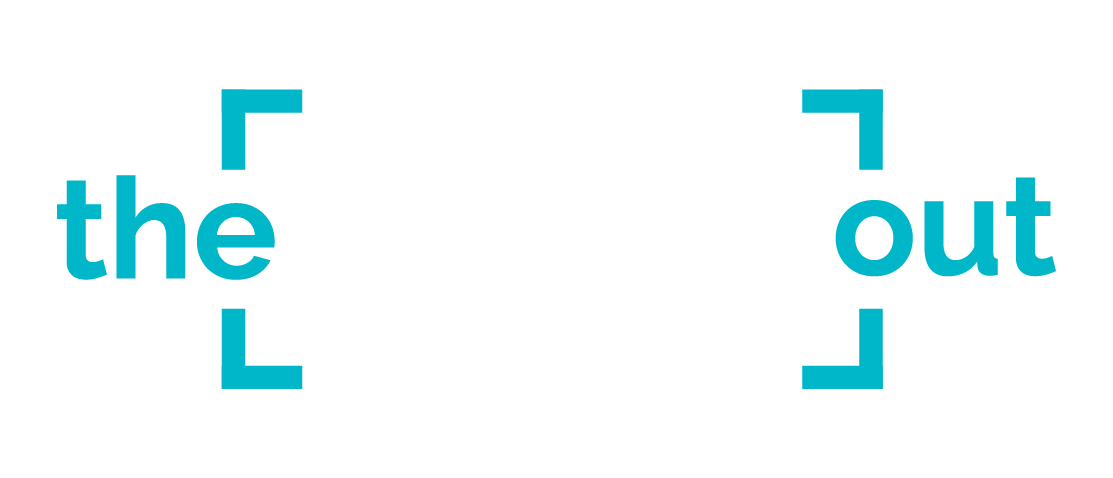 Austin Liu acts as Secretary of The Last 100 Yards (L100) Program of the Kilmer Innovations in Packaging (KiiP) organization and is actively managing several Institute of Packaging Professional (IoPP) Medical Device Packaging Technical Committee (MDPTC) Programs. He holds a BS in Packaging from Michigan State University and has served the healthcare packaging industry through Test Laboratory, Consulting, and Contract Manufacturing Organization (CMO) capacities for the past 4+ years.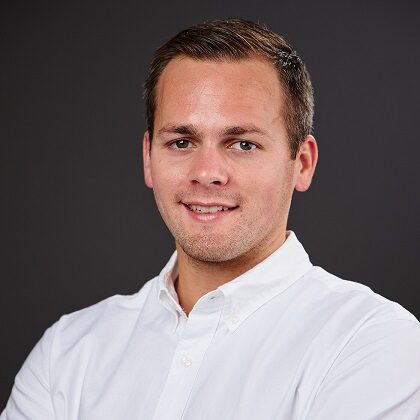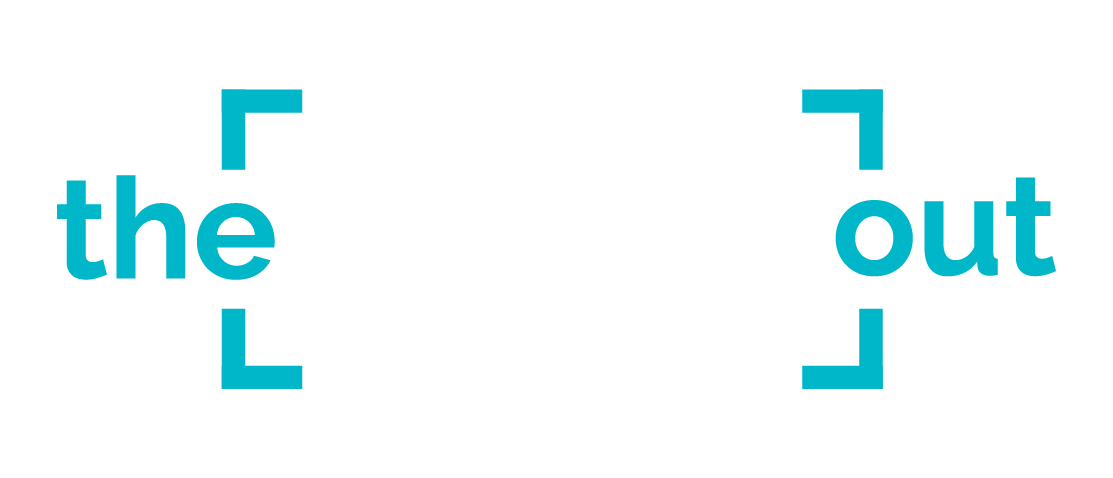 Ben White
Director of Technical Services
Millstone Medical Outsourcing
Ben White is the Director of Technical Services at Millstone Medical Outsourcing. He has been with Millstone for nine years in various functions, including quality, engineering, and operations. Ben's team stands at the forefront of industry regulations regarding sterile packaging, end of line cleaning, and sterilization for medical devices including validation approaches, sample size justifications, test methods, and process development. While employing a customer centric approach, Ben enjoys partnering with customers to identify solutions to complex manufacturing problems. Outside of work, Ben loves anything outdoors, including hiking with his wife and golden retriever, golf, boating, and skiing. Ben is also learning to enjoy sleepless nights as a new dad.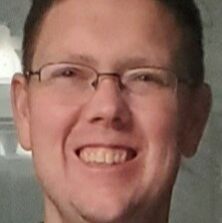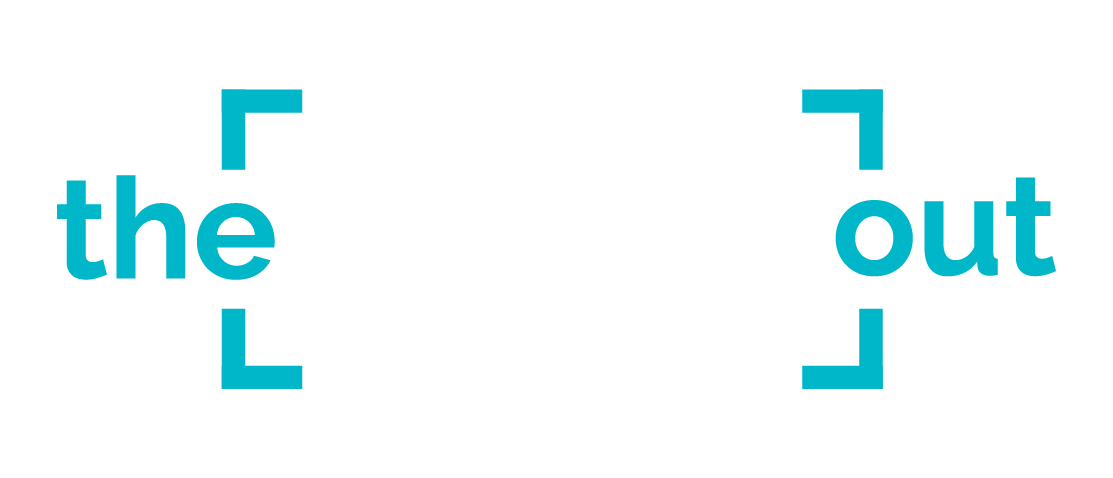 Broc Couling
Principal Packaging Engineer
Broc Couling is a Principal Packaging Engineer for Smith & Nephew who focuses on quality, compliance, and new packaging development. He has been in the medical device packaging industry for over 15 years, is a Certified Packaging Professional (CPP) from IOPP and Certified Quality Engineer (CQE) from ASQ. Broc has a vast array medical packaging experience in different capacities including process engineering, sustaining engineering, and new packaging development. Broc has his BS in Packaging from Michigan State and his MS in Quality Management from Eastern Michigan University.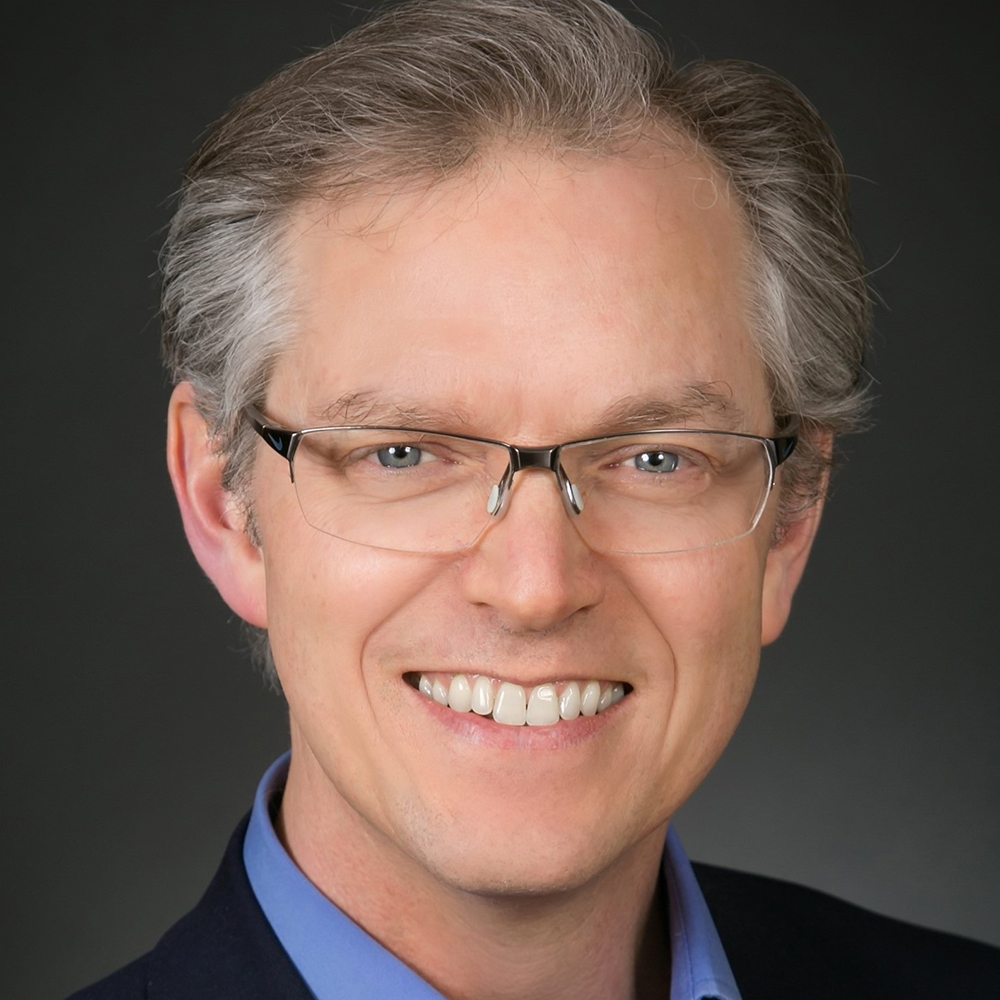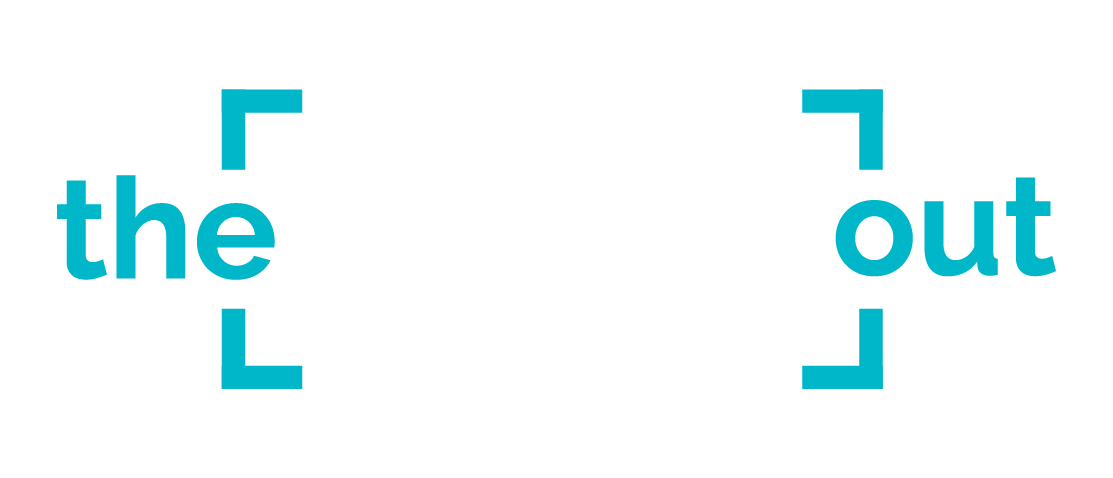 Brian Farison
Technical Fellow
Brian Farison is Technical Fellow with Network Partners with over 38 years combined experience in packaging, medical devices and process excellence. His career expertise spans the areas of structural and medical package design, process development and validation, Six Sigma and Lean process improvement, project management, quality and compliance, risk mitigation and deployment of strategic high-visibility projects and initiatives. Brian is a published author, conference speaker, and member of ASQ and ASTM. He holds seven US Patents and multiple Worldstar and Ameristar package design awards. He is a Certified Six Sigma Master Black Belt, Certified Packaging Professional-Lifetime with IoPP, and award-winning member of Toastmasters Int'l.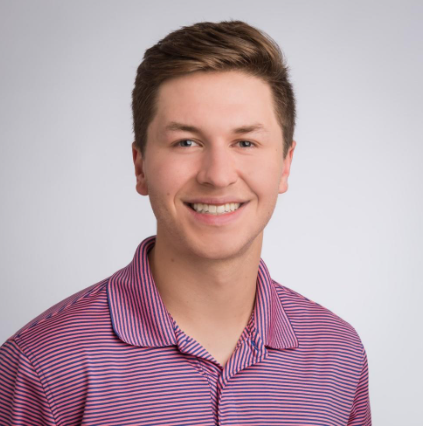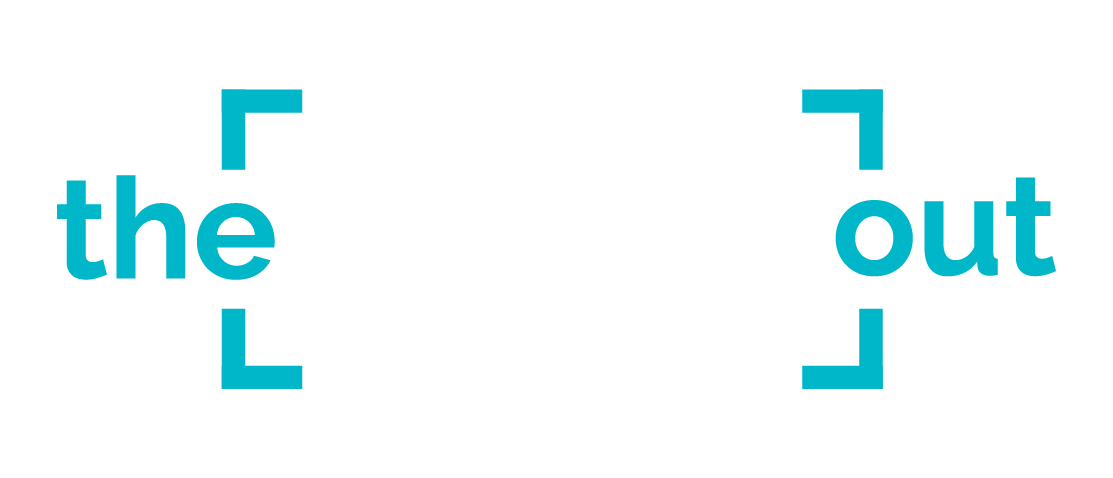 Chris Kelley
R&D Packaging Engineer
Chris Kelley is the sole R&D Packaging Engineer supporting Coloplast's Interventional Urology division in Minneapolis, Minnesota. With previous experiences in both test laboratory and medical device manufacturer R&D settings, Chris is dedicated to improving patient safety through sterile barrier packaging design and testing while promoting the core value of the Coloplast business: "serving individuals with intimate healthcare needs". Holding a BS in Packaging, from the University of Wisconsin Stout as of May of 2021, he remains active in the packaging community that has helped expedite his professional career. He participates in local Institute of Packaging Professionals (IoPP) MN-Chapter networking/charity events, and co-leads the IoPP's national-reaching Medical Device Packaging Technical Committee's (MDPTC) Coaching Program which encourages career development and technical knowledge sharing for new engineers in the Medical Device Packaging industry.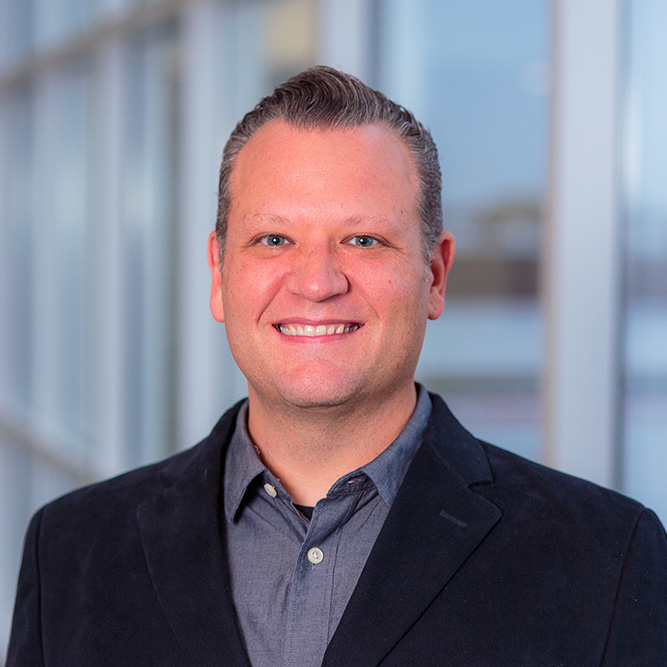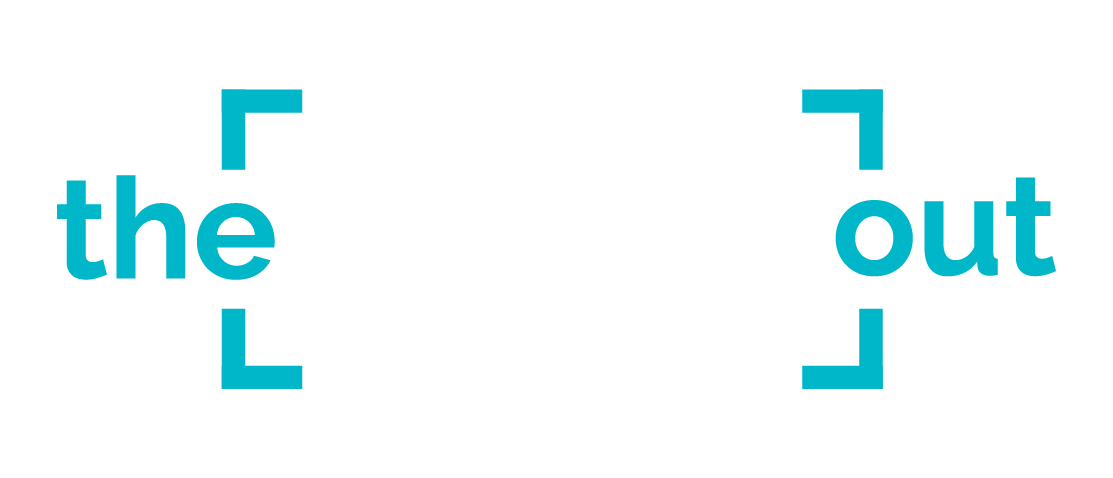 Cliff Labbe
 Director of Package Development
Cliff Labbe is the Director of Package Development in the Johnson and Johnson MedTech Sector. He has over 20 years' experience in materials science and package development including roles at Cymetech and Alcan in his career. Cliff's team has the responsibility of designing and developing packaging solutions for sterile single use devices and capital equipment. He is passionate about developing his teams' strengths and enabling them to connect problems with solutions through creative engineering. Cliff loves the outdoors and spending time hiking with his family. That hobby has fueled his passion in sustainability and in reshaping the packaging industry's impact on the environment.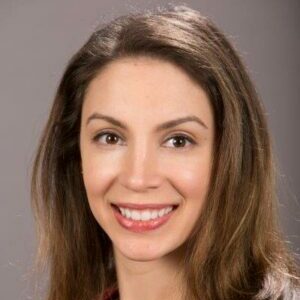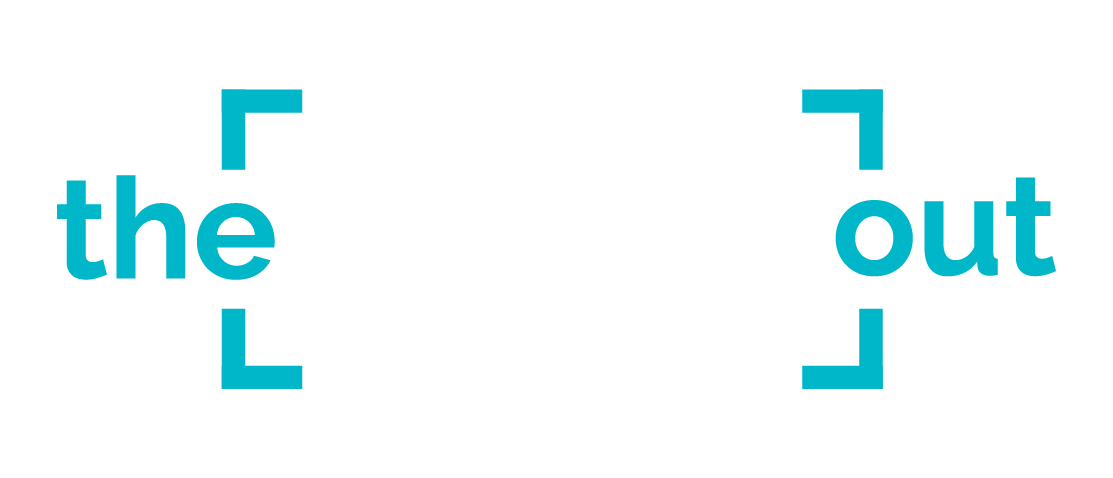 Cristina Indiveri, MS
Associate Vice President of Core Tenets
Cristina Indiveri, MS is Associate Vice President of Core Tenets at Vizient. In this role, Cristina guides the strategy of Vizient's industry leading Environmental Sustainability Program which sets the standard for reducing our provider's environmental impact while empowering smart, sustainable, resilient choices. In addition, Cristina provides strategic and operational leadership for Novaplus, the industry's longest-running private label program, Vizient's Domestic Sourcing initiative which identifies domestically manufactured products to bolster continuity plans and Vizient's Pediatric Program which provides an exclusive product portfolio of pediatric medical supplies and equipment.
With approximately 15 years of experience, she has held various leadership roles in healthcare. Prior to joining Vizient, Cristina led a number of support departments and programs including sustainability at Yale-New Haven Hospital, a 1,541 bed non-profit medical center in New Haven, CT. Cristina holds a Master of Science degree in Health Systems Administration from Georgetown University and lives outside of Dallas with her husband, two children, and two huskies.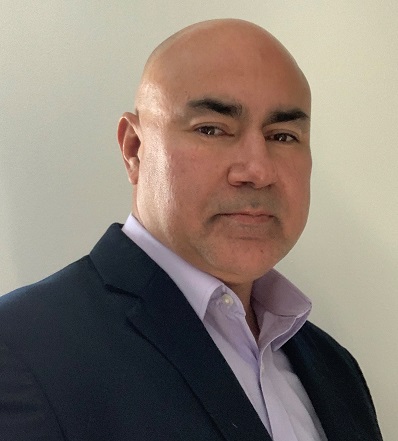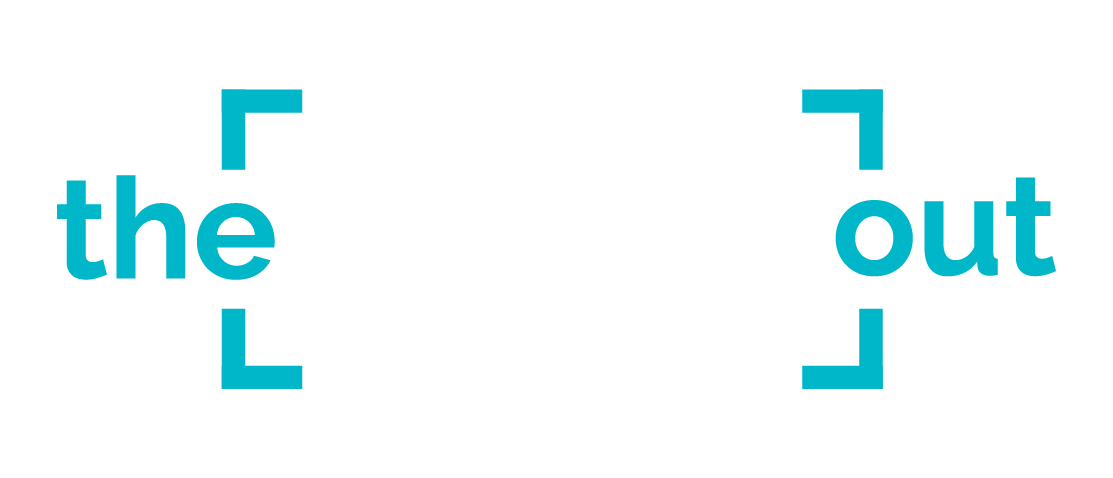 David DiVaccaro
Packaging Consultant
DiVaccaro Consulting Group
David DiVaccaro is a 6-sigma Certified Process Excellence Black Belt with his bachelor and master's degrees in Packaging from Michigan State University. He has served as Ombudsman for IoPP's Medical Device Packaging Technical Committee for over 11 years. He has worked in the Medical Device and Pharmaceutical industries for over 30 years with companies such as Edwards Lifesciences, Zimmer Biomet, Johnson & Johnson-DePuySynthes, Sanofi, Johnson & Johnson-Cordis, Baxter, and various start-ups. He has expertise in Package Design, Process Validation, Machinery Selection/Replacement, Package Risk Assessments, Remediation, and Supplier Relationships.
He has demonstrated success as a consultant, team leader, team member, as well as an Individual Contributor.  Former designs have earned 2 Ameristar Awards. Contributing author for The Medical Device Validation Handbook (1st and 2nd editions), Moderator thePACKout 2022 – "Unpacking Human Factors/Usability Engineering w/ Live Simulation", Speaker at HealthPack 2018, 6 Steps to Successful Remediation, Panel Member at HealthPack 2019, ORTHOWORLD, BONEZONE March 2018, Interviewee, Vital Validation Considerations for Your Next Packaging Project. He is a long-term member of IoPP, former VP and co-founder of the South Florida Chapter, and former member of Drug & Pharmaceutical Packaging Committee. Member ASTM. Since 2013 he has been consulting with Medical Device firms as part of DiVaccaro Consulting Group, LLC.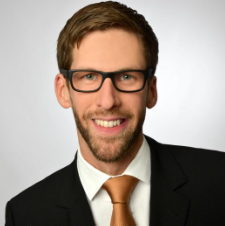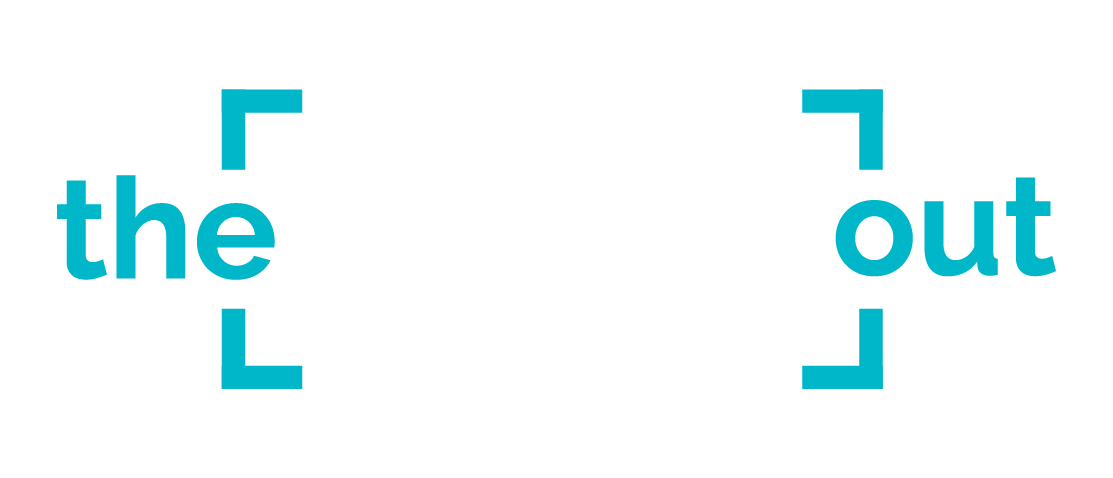 David Grosse-Wentrup
Research Director
David Grosse-Wentrup is the Research Director at Design Science, a global human factors consultancy focused on advancing healthcare technology through user research and design evaluation.
After his studies in biomedical engineering and postgraduate research at the faculty of medicine at the University of Münster, Germany, as well as work for the Centre for Global eHealth Innovation, Toronto, Canada, and GE Healthcare, Wuxi, China, he joined Design Science's U.S. office in 2016.
At Design Science, David and his team are supporting clients in evaluating, improving, and obtaining approval for medical devices and combination products for the U.S. and EU market. He is currently leading efforts to opening Design Science's first European office in Munich, Germany.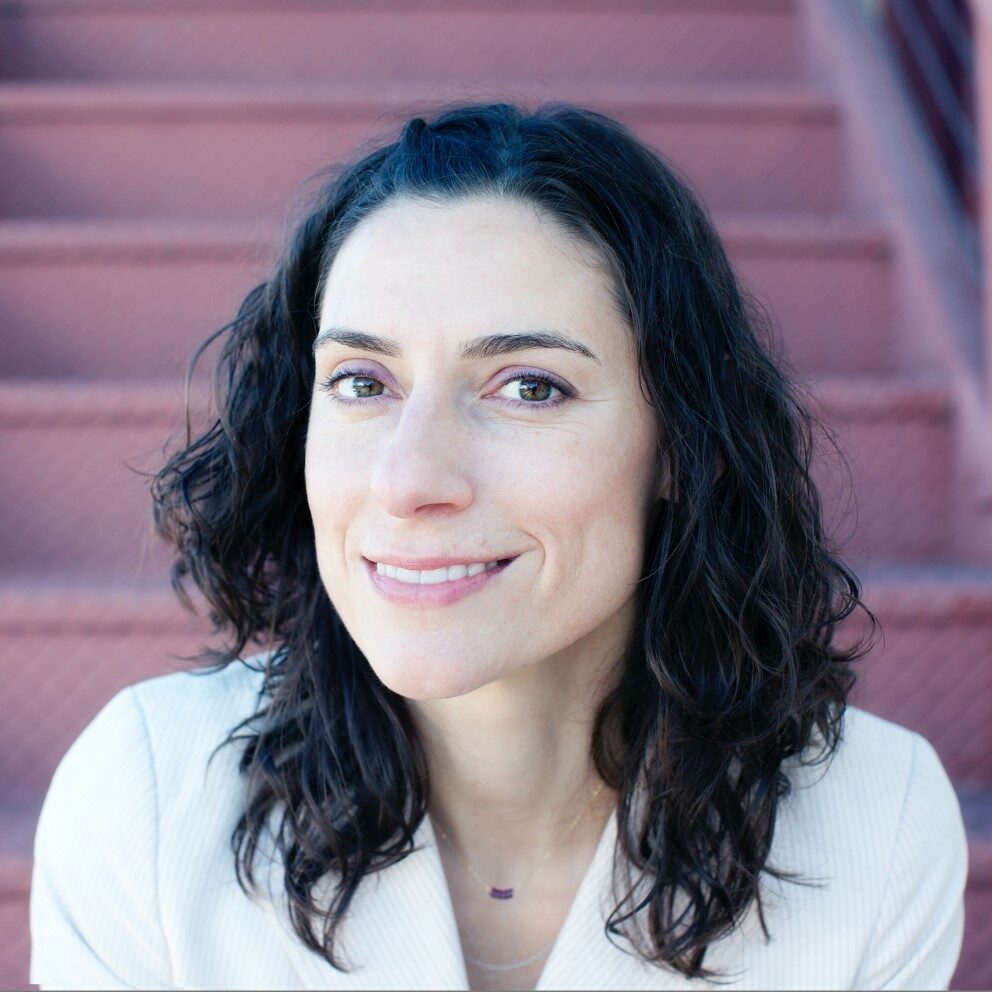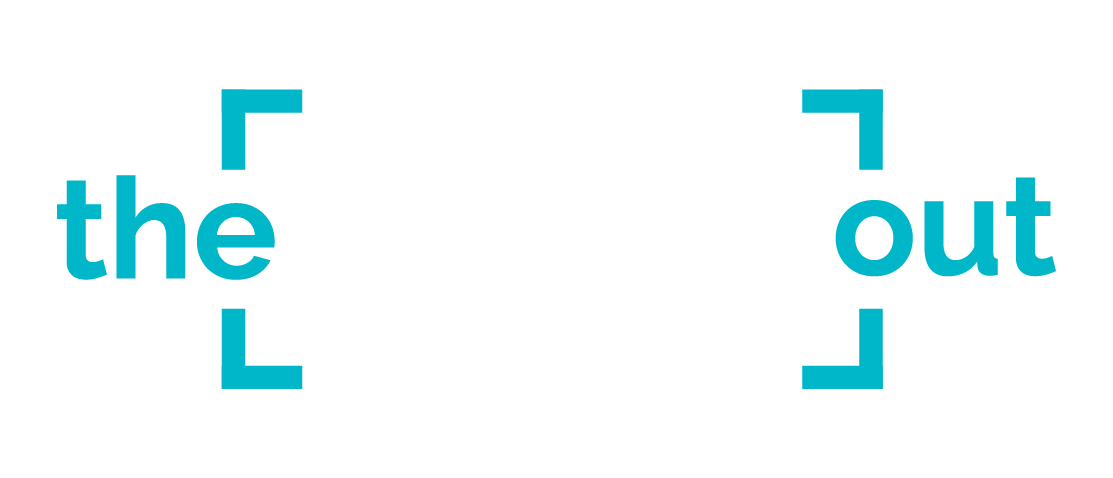 Erika Kimball
Founder and Principal
Kimball Sustainable Healthcare
Erika Kimball RN, MBA is the Founder and Principal of Kimball Sustainable Healthcare, a consultancy that creates sustainability strategies, programs, and communications for hospitals and healthcare. With expertise in change management, climate solutions, and zero waste for healthcare, Erika brings people together to create sustainability programs that support quality, safety, and value.
Erika's first sustainability projects in 2006 focused on clinical waste prevention and she has been building zero waste best practices for clinical environments ever since. Erika loves learning and adventure, holds an MBA from Presidio Graduate School, and is a certified TRUE Zero Waste Advisor.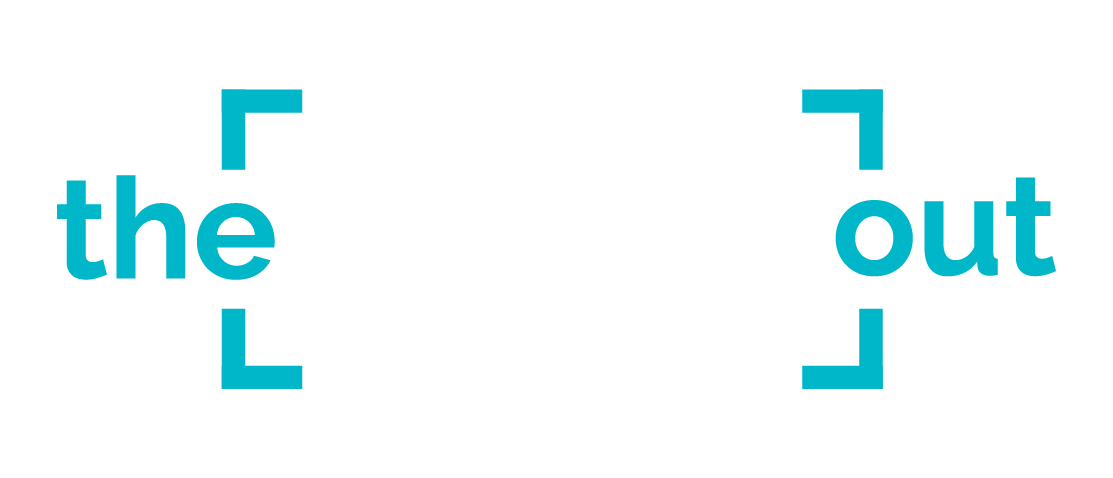 Deepa Rampura
Sr. Manager, Packaging Engineering
Deepa Rampura is the Sr. Manager of Packaging Engineering at Intuitive Surgical. With over 20 years of medical device packaging experience, Deepa has held packaging engineering roles of increasing complexity with Guidant, Boston Scientific, Maquet Cardiovascular (Getinge), and Intuitive Surgical (ISI). Today, she leads a team developing packaging solutions for ISI's Instrument, Accessory, Field Replaceable Unit, and Endoscope product lines. In addition to delivering packaging solutions that meet user needs, Deepa's team focuses on identifying and implementing sustainable solutions to reduce the environmental impact of packaging along the value chain.
Deepa contributes to advancing the medical device packaging industry as a primary ISI voting member for ISO 11607 and an active member of the Kilmer Innovations in Packaging (KiiP) Sustainability team. Deepa earned her master's degree in Packaging Engineering from Michigan State University.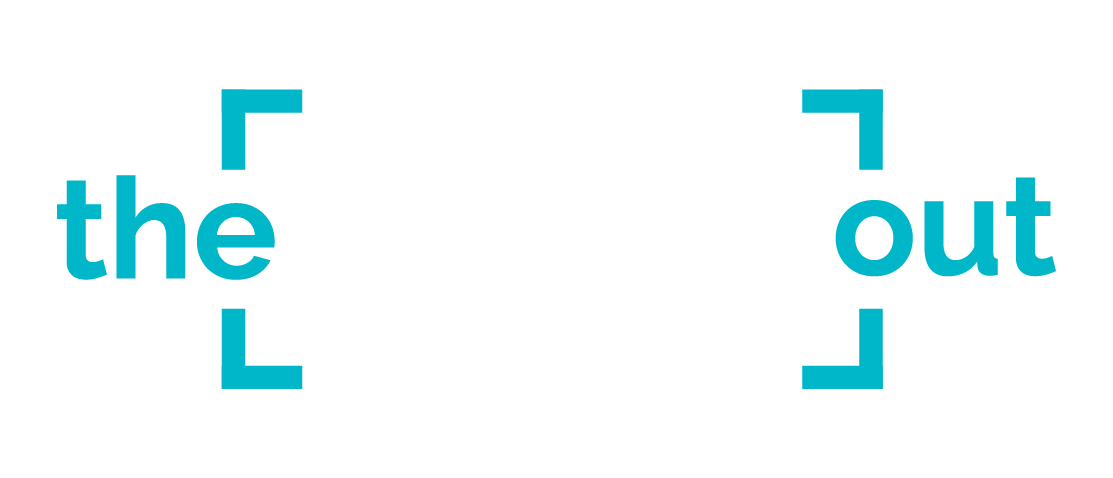 Dennis Sullivan
Senior Global Sourcing Manager
Dennis Sullivan is the Senior Global Sourcing Manager leading the Sterile Barrier Packaging team at Boston Scientific Corporation. With 23 years of experience in the areas sourcing, packaging, and medical devices, he's seen "the good, the bad, and the ugly"! Dennis's primary areas of responsibility include strategy development and execution, supply assurance, risk management, relationship management of internal/external stakeholders, and developing strong value improvement pipelines. As a long time member of Boston Scientific's Packaging Council, Dennis has gained a thorough appreciation for the medical device packaging community (as well as the friendly rivalries of the big Packaging Engineering schools!), and enjoys paying forward this knowledge to others in the sourcing community.
Dennis holds a Masters of Science in Finance degree from Boston College and a Bachelor's Degree in Business Administration from the University of Massachusetts, Amherst. Originally from just outside of Boston, he's called Newtown, CT home for the last 19 years with his wife, 2 daughters (20 and 17), and multiple dogs and cats. Outside of work, Dennis enjoys golf, Boston sports, and spending as much time as possible on Lake Winnipesaukee!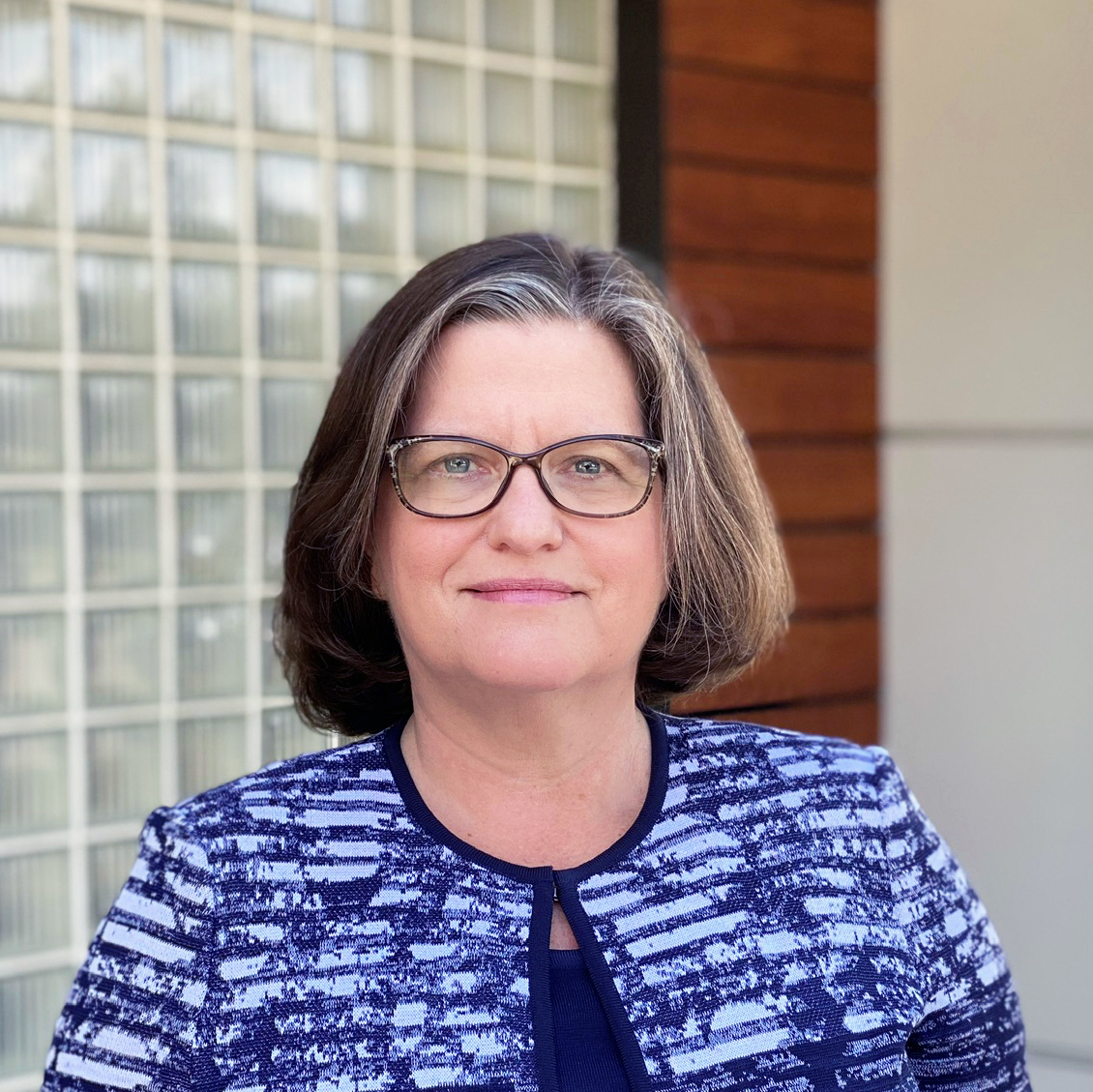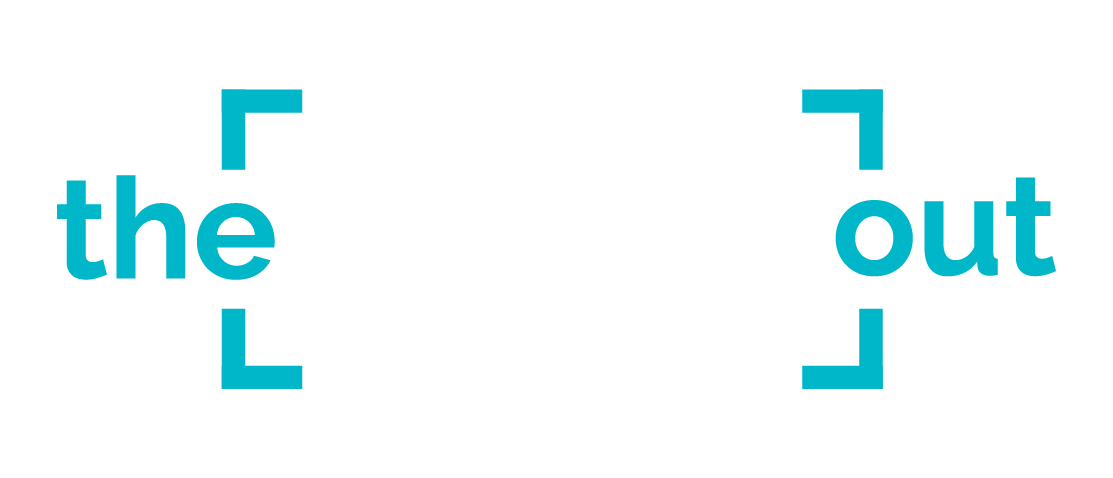 Dhuanne Dodrill is the CEO of PAXXUS, a global, vertically-integrated flexible healthcare packaging manufacturer. With over 30 years of experience in the flexible packaging industry, Dhuanne has AST. She is the immediate past chair of ASTM's Committee F02 on Primary Barrier Packaging, is the Chair of the Sterilization Packaging Manufacturers Council, serves on the Executive Board of Directors of the Flexible Packaging Association, is one of the founding members of the Kilmer Innovations in Packaging group, is active with the Sterile Barrier Association and IoPP's Medical Device Packaging Technical Committee, and is on the Board of Directors of Summit Insurance. She loves the science behind packaging and is passionate about promoting the role that packaging can play in improving patient outcomes.
Dhuanne has a B.S. in Chemical Engineering (with honors) from the University of Illinois Urbana-Champaign.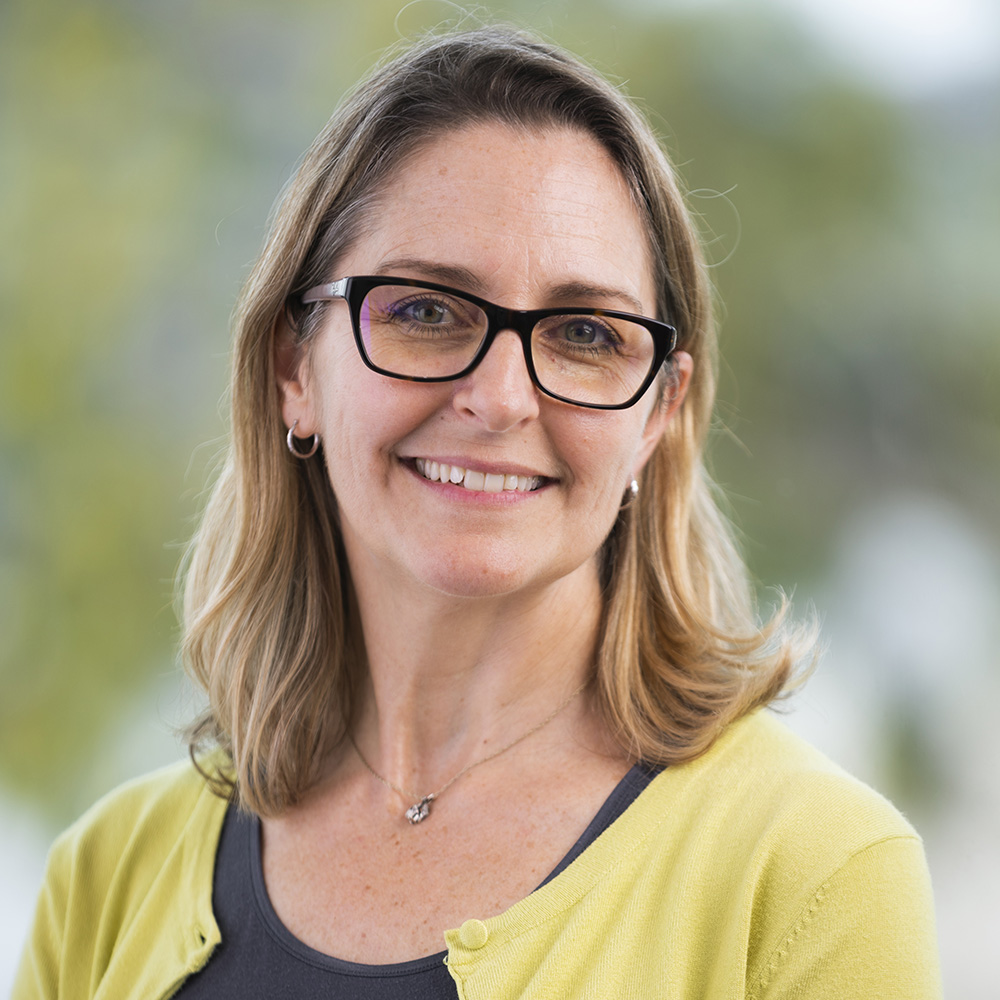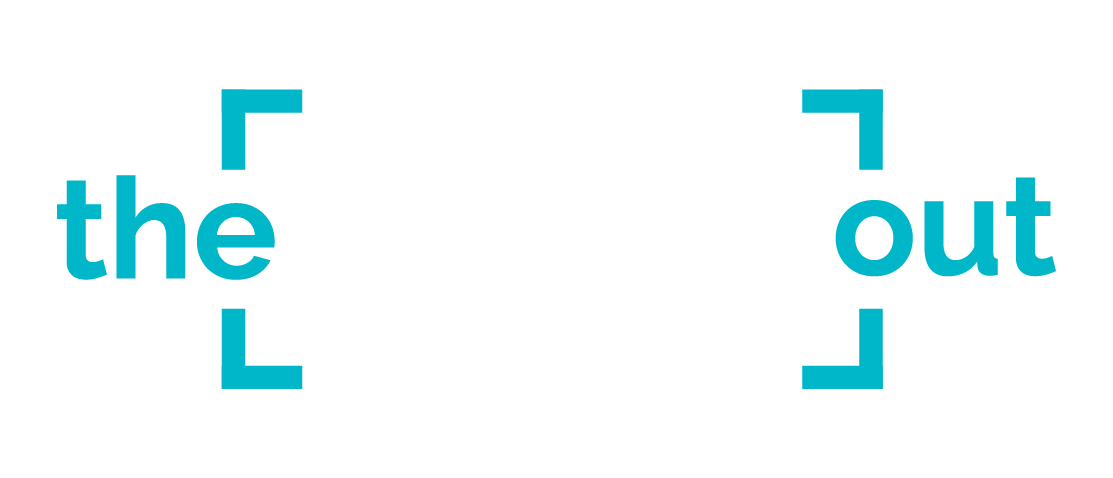 Dina Vees
 Associate Professor of Graphic Communication
California Polytechnic State University
Dina Vees is an Associate Professor of Graphic Communication at California Polytechnic State University in San Luis Obispo. She holds a Masters of Fine Arts in Media Design and incorporates her experience in the profession as a Prepress Specialist into her classes to educate the next generation of professionals. Dina has taught a wide variety of classes including Integrated Marketing, Web Development, Packaging, and Flexography. Her passion for lifelong learning and her 30+ years of experience makes her a valuable asset to the faculty at Cal Poly. Her past research projects include color management, digital, and flexographic printing.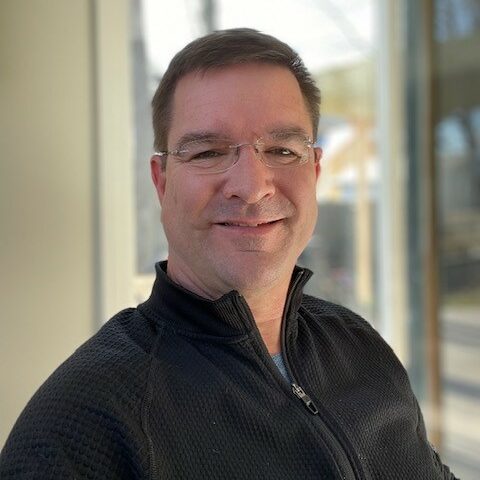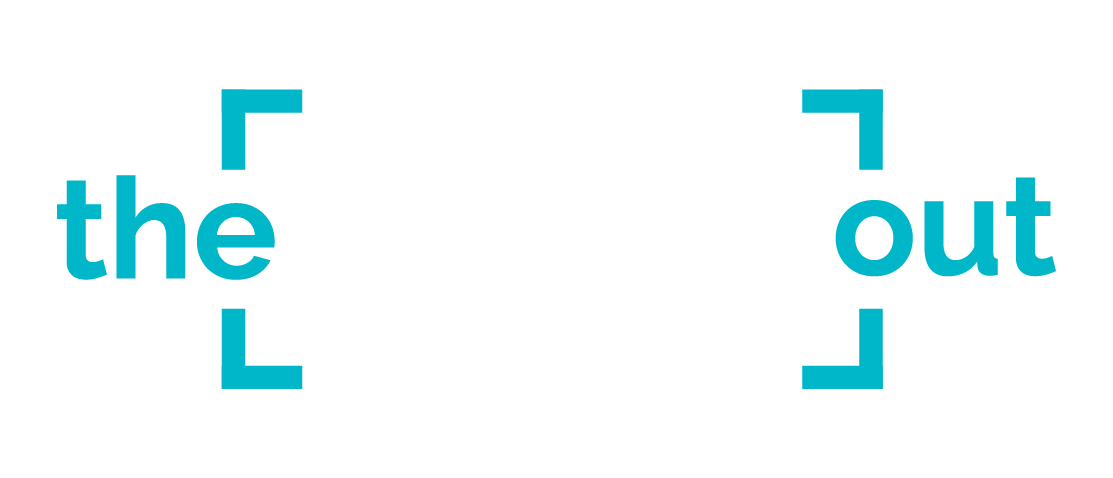 Eric Pearson
Packaging Supply Resiliency Lead
Johnson and Johnson MedTech 
Eric Pearson is the Packaging Supply Resiliency Lead supporting all franchises across the MedTech sector of Johnson and Johnson. In this role, Eric works internally with the Supply Chain, Packaging, Procurement, Source Quality, Technical Operations, and Make organizations and externally with Finished Good and Component Suppliers to identify and align on risks associated with the Packaging Supply Chain, define and design strategies to de-risk the current state of supply, and swing the resiliency pendulum from reactive to proactive when future supply constraints arise. Communications and Business planning is also in the strategic mix. In addition to his strategic role, Eric supports the management and prioritization of resources for Supply related LCM projects within Ethicon Inc.
Eric has spent his entire career (28 years) in Medical Device Packaging. From an internship at Davis + Geck Sutures while at Michigan State University, where he has a BS in Packaging, he has worked for many MDMs, including Medex (now part of Smiths Medical), US Surgical / Tyco Healthcare / Covidien (now Medtronic or Cardinal Healthcare), Boston Scientific, and, most recently, Johnson and Johnson. 
In his spare time, Eric loves to travel with his family – trips to Italy and Ireland are on the 2023 calendar!  In addition, Eric is an avid golfer, live music goer (ask him how many concerts he's seen) and a die-hard MSU and long-suffering Detroit Sports fan. Ironically, he's also learned to somehow love the professional sports teams of his adopted home, Boston.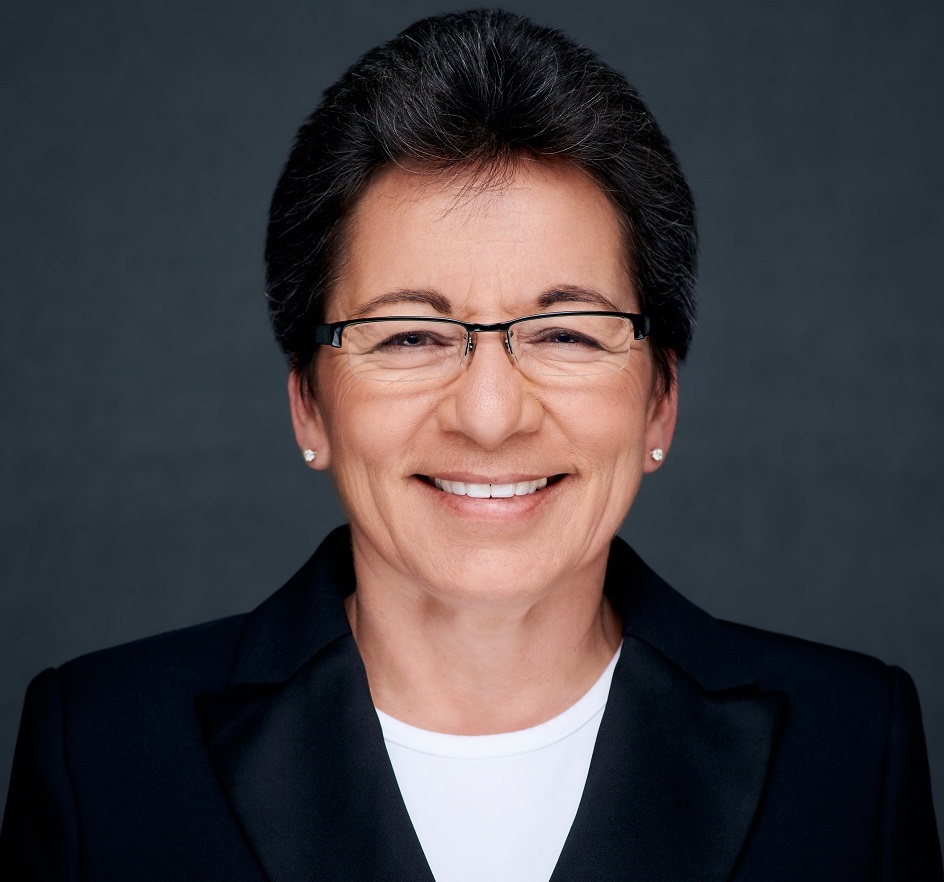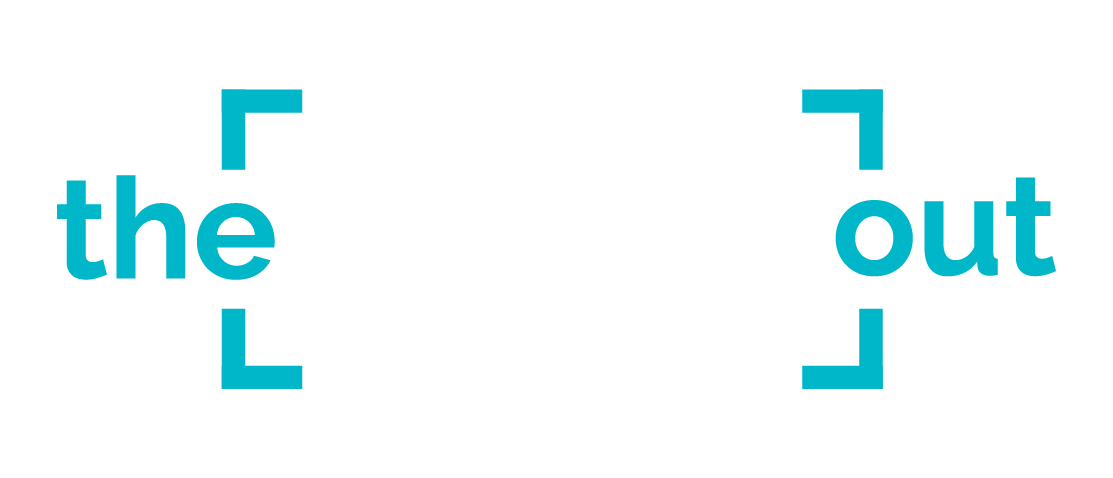 Georgianna Gallegos
Vice President of Global Quality
Oliver Healthcare Packaging
Georgianna is the Vice President of Global Quality for Oliver Healthcare Packaging. She has served the flexible packaging industry for 40 years. Starting her career as a Rotogravure Printing and Lamination assistant, she has since held several senior roles across multiple disciplines including operations, customer service, process engineering, quality, and most recently, Global VP Quality and New Product Introduction. 
She has successfully built and motivated global teams supported by her ability to structure management processes and express clear context, vision, and direction. Recognized for her unwavering passion and dedication, her support to customers, suppliers, and colleagues, breaking down barriers and overcoming obstacles, is second to none. 
She is known as a leader in the industry for establishing best-in-practice validations, qualifications, and regulatory compliance, and as a master solution provider. Her legacy lies in her dedication to helping others learn and excel in delivering superior service and quality, this was demonstrated during her time at Mangar Medical Packaging, having won awards from multiple MDMs for Quality, Service, and Leadership across continents.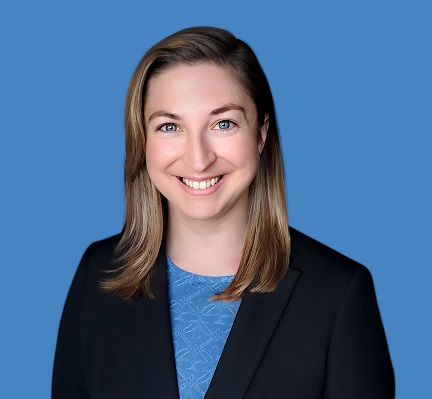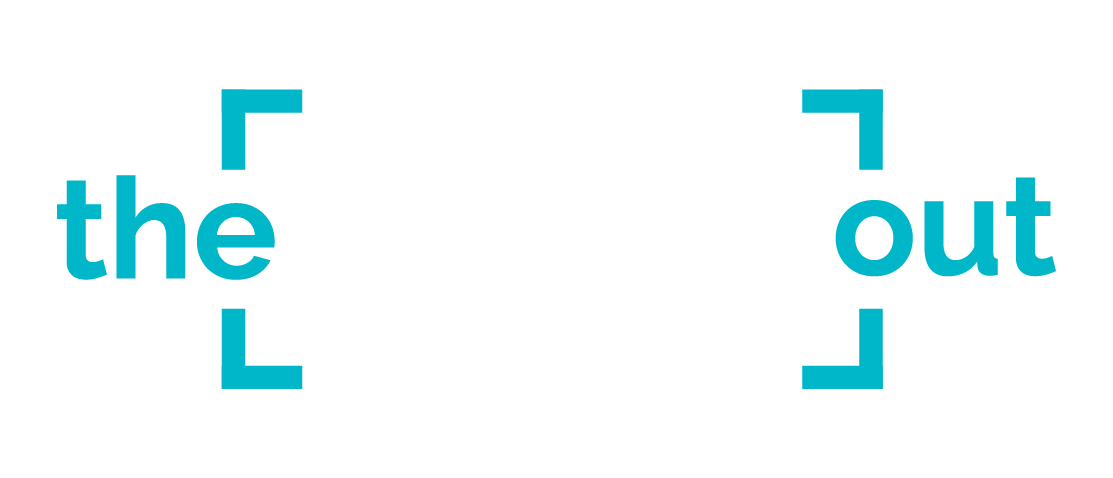 Haley Gorr, PhD
Global Product Steward
Haley Gorr joined Boston Scientific in 2016 as an intern in Regulatory Affairs where she saw legislative advocacy at work influencing the European Medical Device Regulation. After finishing her Ph.D. in polymer chemistry at the University of Minnesota, she joined Boston Scientific full-time as a design quality engineer for new and acquired peripheral embolic products. Because of her chemistry knowledge and passion for scientific policy, she became a materials regulation expert and advocated for practical materials legislation in the EU.
After observing an increasing number of EU environmental regulations and customer requests, Haley campaigned for a Product Stewardship role within the company and was asked to join the new Global Packaging and Labeling Sustainability team with the mission of aligning and driving sustainability at a corporate level. Her role as the Global Product Steward focuses on connecting product teams with tools and resources, influencing internal and external stakeholders, and setting sustainability direction based on the legislative and customer sustainability landscape.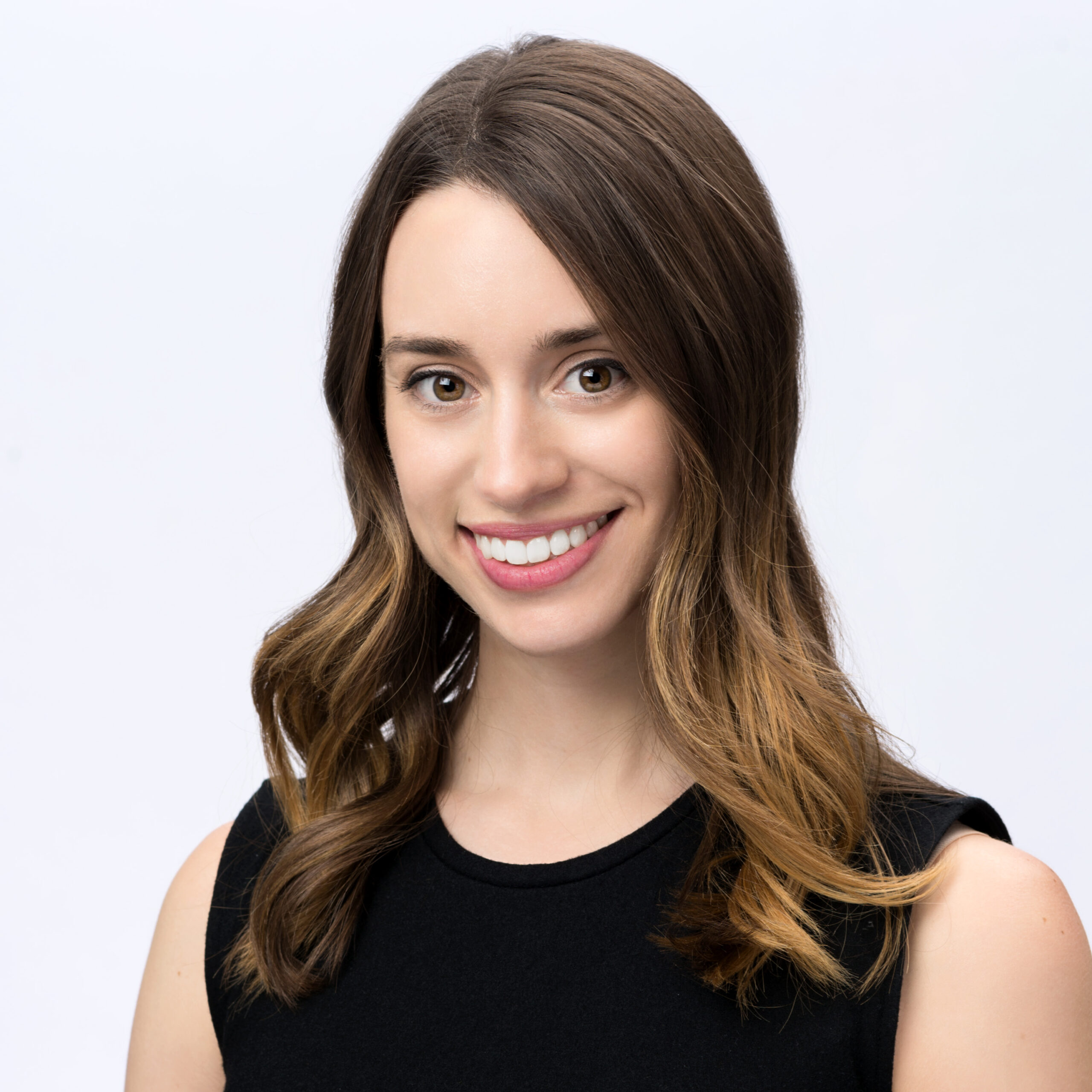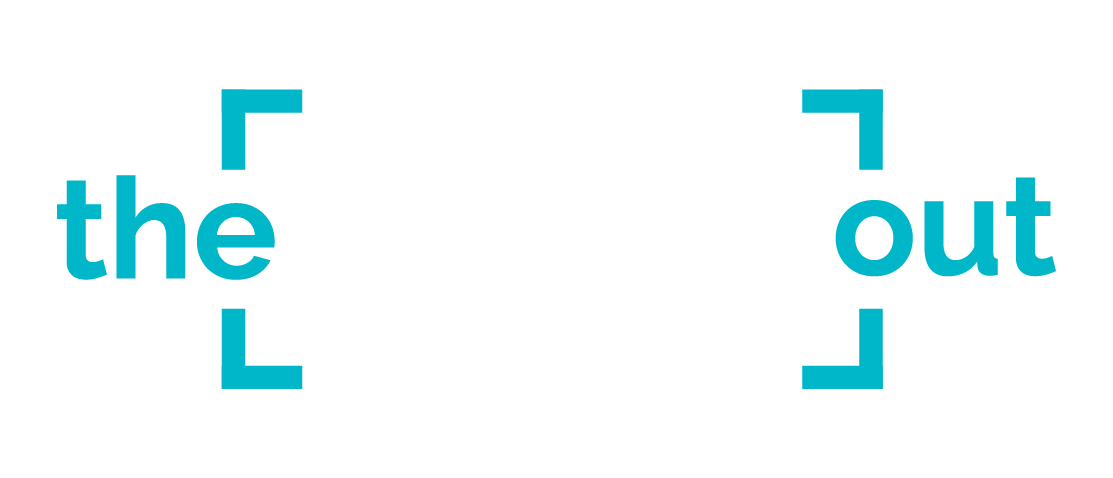 Haley Schrauben
Product Manager
Oliver Healthcare Packaging
Haley has dedicated the past eight years of her career to the medical device industry, where she has been committed to impacting the healthcare provider experience and patient safety. She started her career as a Packaging Engineer in the consumer goods space. Her drive to influence portfolio development and strategy led her to Product Management. Haley later followed her passion for healthcare and joined Stryker. During her time at Stryker, she worked cross-functionally as a Technical Communication Specialist and Post-Market Quality Engineer. In these roles, she effectively communicated complex ideas and problems across the organization to help identify solutions that positively impact both the company and customers. Haley's diverse experience has brought her full circle as a Product Manager in the healthcare packaging industry for Oliver Healthcare Packaging. As a Product Manager, she manages the pouch and device protection product portfolios with a focus on the medical device market segment, leading product development projects as well as sales enablement and customer education initiatives.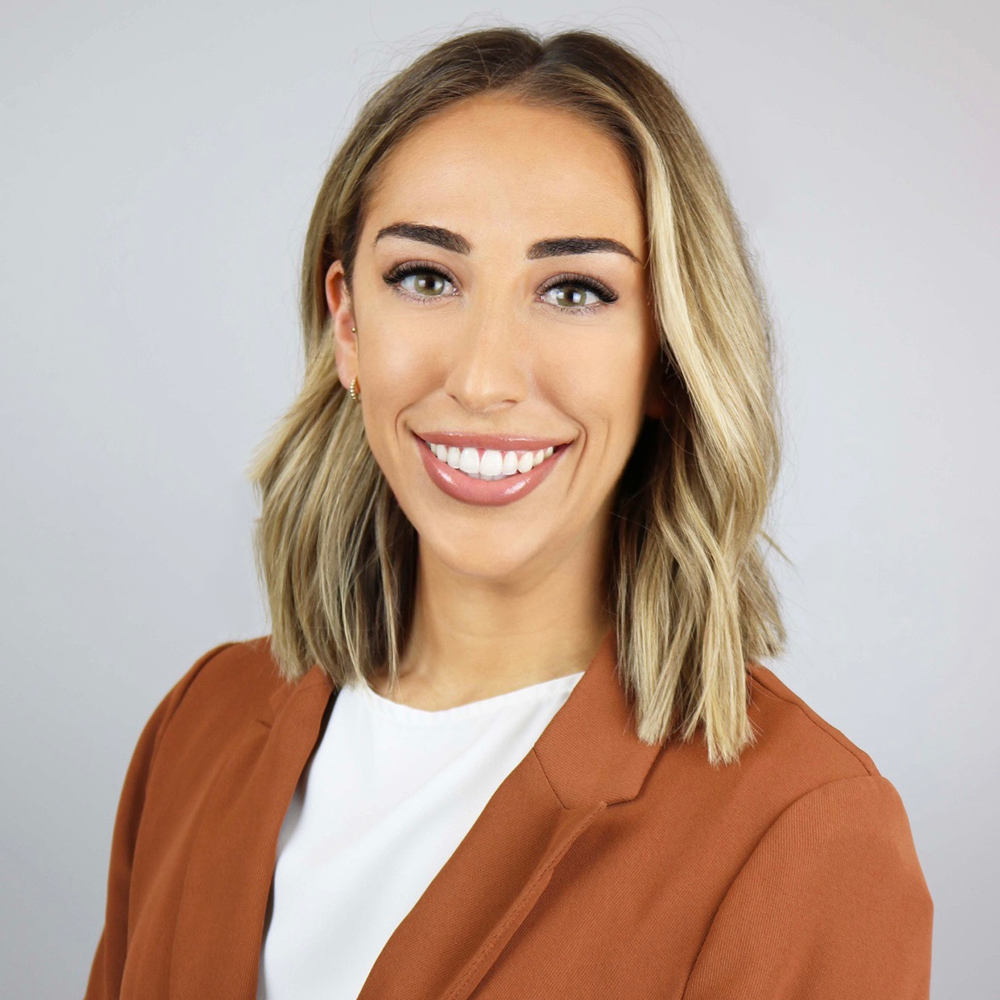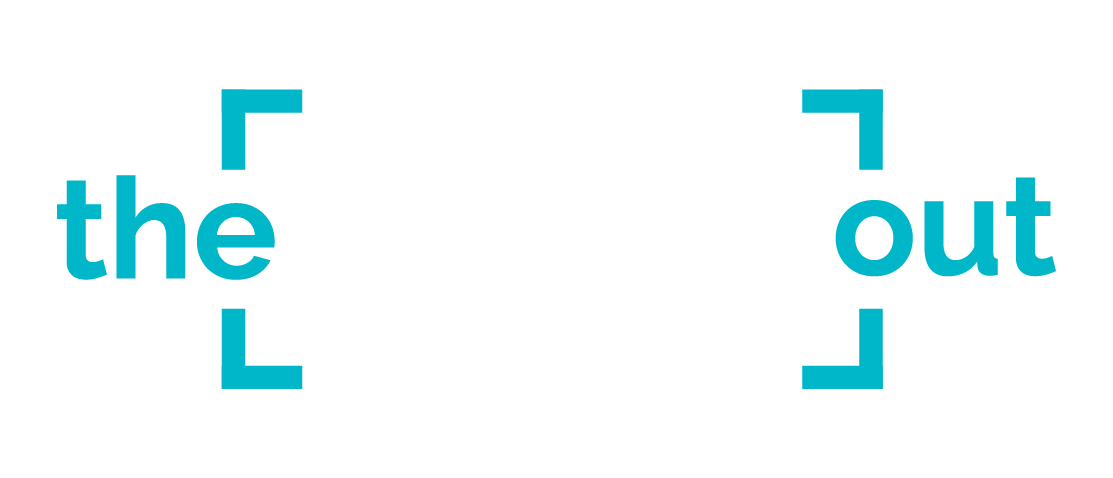 Hanna Harris
Senior Design Engineer
Hanna Harris is a Senior Design Engineer at Healthmark Industries, a global provider of solutions that aid in the delivery of surgical instruments and lifesaving medical devices. After starting her career in medical packaging, Hanna quickly grew passionate about ensuring product and patient safety through packaging solutions. Leveraging her diverse background in package design, regulatory requirements, and product development, she focuses on a user centered approach to drive packaging innovations. Hanna is active in initiatives to promote industry development within Kilmer Innovations in Packaging (KiiP) and the Medical Device Packaging Technical Committee (MDPTC) of the Institute of Packaging Professionals (IoPP).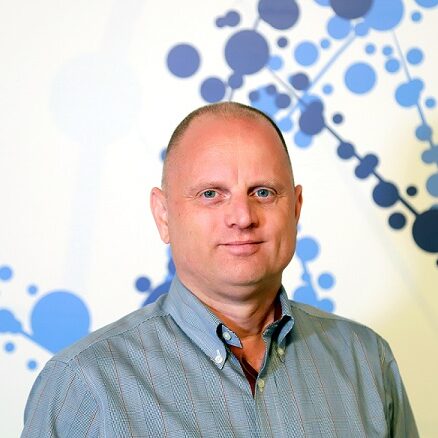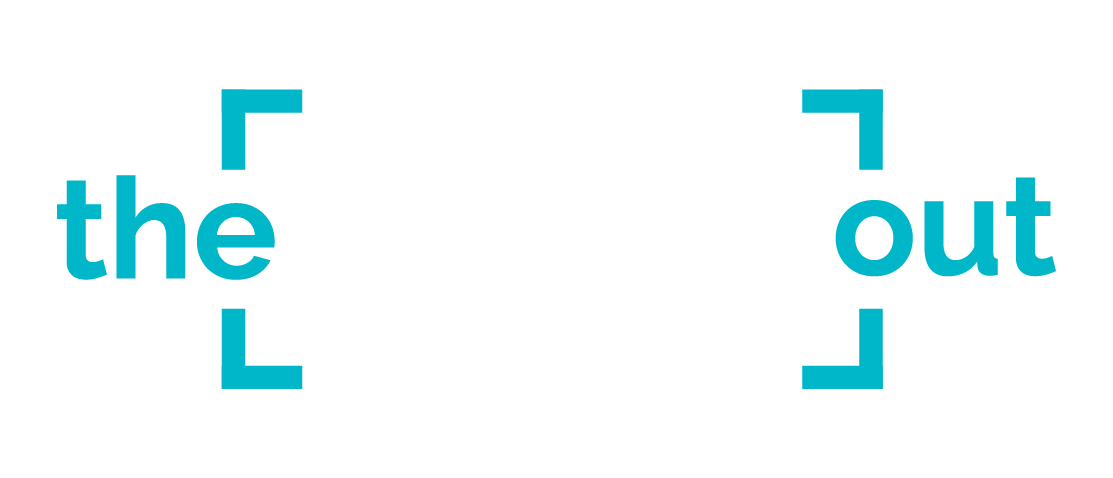 Henk Blom, PhD
VP of Research and Technology
With over 25 years of experience in polymers for medical devices and packaging, Henk Blom is currently VP of Research and Technology at PAXXUS, Inc., a manufacturer and provider of flexible barrier packaging products to medical device, pharmaceutical, and diagnostic companies. Prior to assuming this role, he served as Senior Manager of Engineering at Baxter Healthcare, in charge of the corporate Materials Science and Engineering group. Henk is very active in industry organizations, and currently serves as Vice Chair of ASTM Committee F02 on Primary Barrier Packaging, as well as Chair of the Technical Committee of the Sterilization Packaging Manufacturers Council (SPMC). He is also active in Kilmer Innovations in Packaging, the Sterile Barrier Association (SBA), the Society of Plastics Engineering (SPE), and other industry organizations.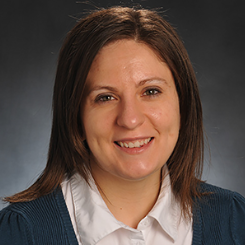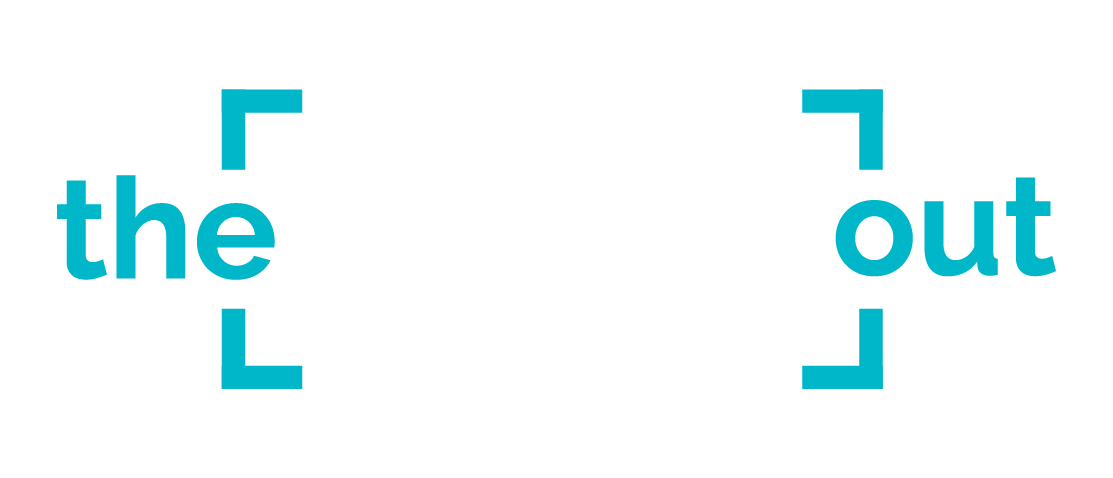 Jamie Pero Parker, PhD
Sustainability Sector Lead
Jamie Pero Parker, Ph.D. is the sustainability sector lead for RTI Innovation Advisor, an innovation consultancy housed within RTI International, a global not-for-profit research institute.  Jamie has been with RTI Innovation Advisors for 13 years and has advised many of the world's leading companies on circular plastics, sustainable packaging, green chemistry, and the emerging circular economy.  She has also written about how sustainability changes the innovation process and has collaborated or supported various consortiums in the space.  
Prior to her work at RTI International, Dr. Pero Parker was a scientist with The Clorox Company. Her published works include: 
From waste to value: Business opportunities in solid waste management

Defining sustainability and how it changes the innovation process, printed in Sustainability and eco-responsibility: Advances in the cosmetic industry

A maturity model for sustainability in new product development

How Sustainability Changes the Innovation Process

Practical Insights into Open Innovation for Sustainability 
Dr. Pero Parker holds a Ph.D. in analytical chemistry from the University of North Carolina at Chapel Hill.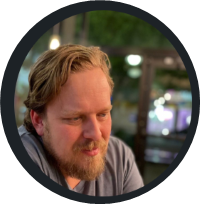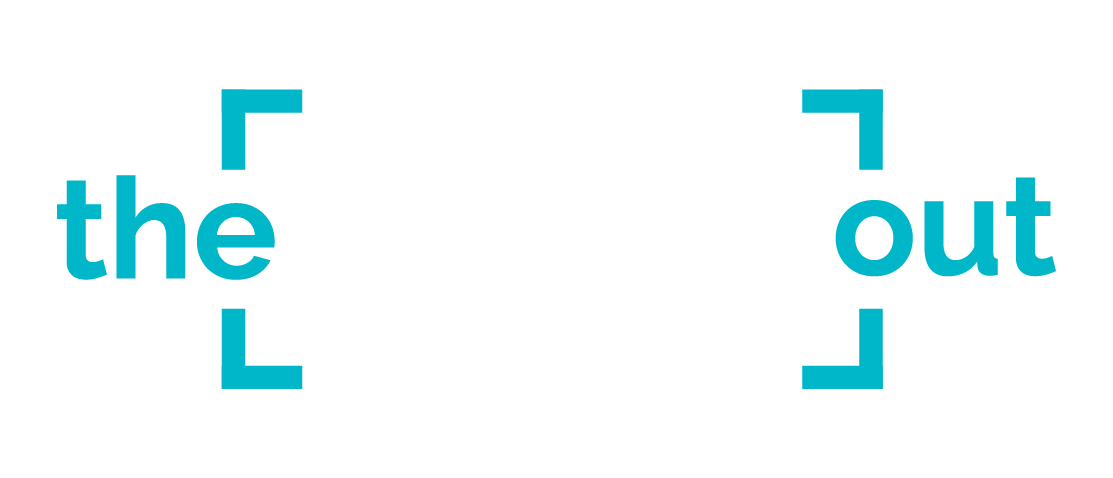 Josh Bursack
Senior Packaging Engineer
Josh Bursack is a Senior Packaging Engineer for Philips Image Guided Therapy Device (IGTD). He has been in the medical device packaging industry for over 17 years. Over the course of his career he has been involved with a diverse set of responsibilities including; design, sustaining, process development/validation, test method and management/team development. Josh is passionate about the medical device packaging industry and strives to incorporate innovative new concepts into new and existing products. Josh participates in the KiiP Sustainability group and is also a contributor to the 3rd edition of the Medical Device Packaging Handbook with concentration on process development and validation. Outside of work, Josh was recently married and resides in central Colorado with his wife and four teenage/adult children.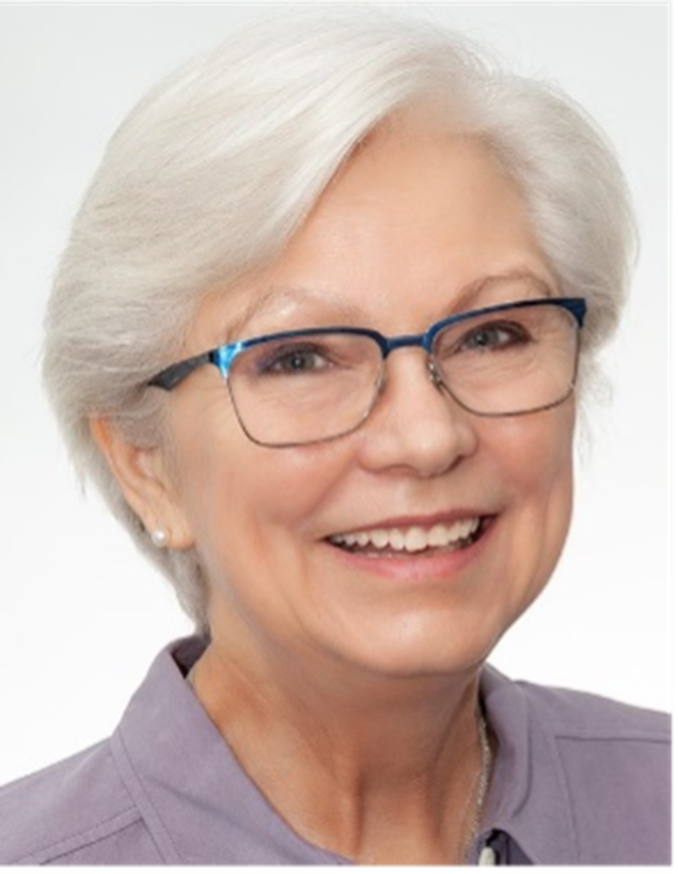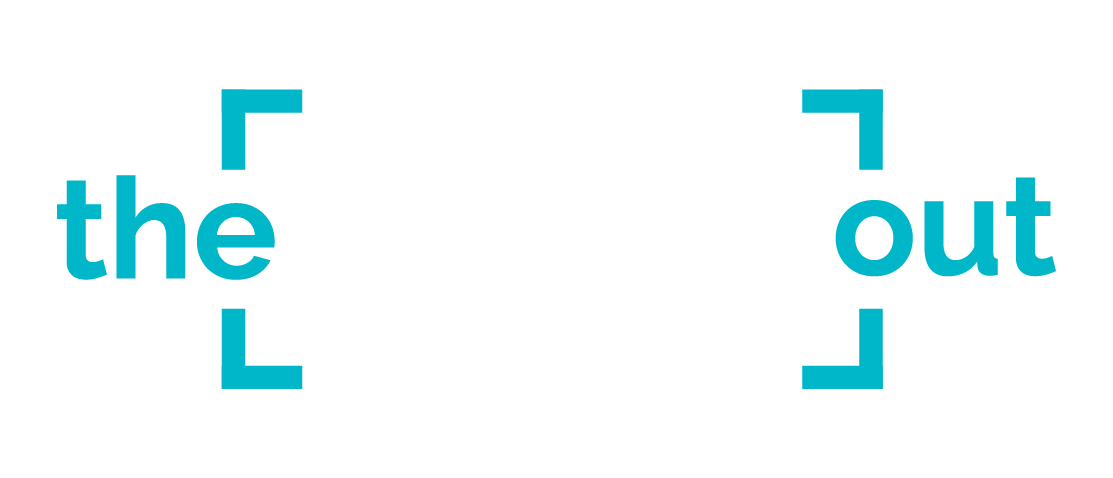 Jan Gates
President / Advisor Packaging Engineer
Jan Gates has 35+ years of experience in package engineering for foods, pharmaceuticals, detergents, and medical devices, with a BS in Food Science and MS in Packaging from Michigan State University. Her work includes individual contributions and leading departments for packaging material and systems design and development to meet regulatory, product protection, and customer use requirements. Her work also includes production optimization, validation, and minimal packaging for sustainability, with cost reductions always in mind. Jan is a member of ASTM D10 and F02 committees for rigid/flexible packaging and environmental package testing. She also serves as a US representative on various ISO TC 122 committees for packaging testing, labeling, and product shipment. She has been a member of IoPP (Institute of Packaging Professionals) since before it was called IoPP and is an IoPP Medical Device Packaging Technical Committee member. She previously worked for Bristol Myers Squib, Conagra, Lever Brothers, Dade Behring, Abbott Vascular, PackWise Consulting, and Adept Group.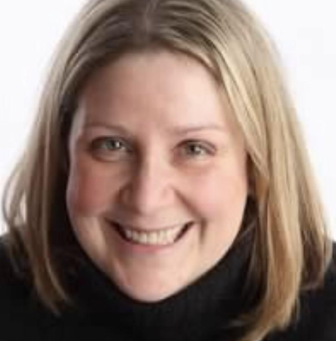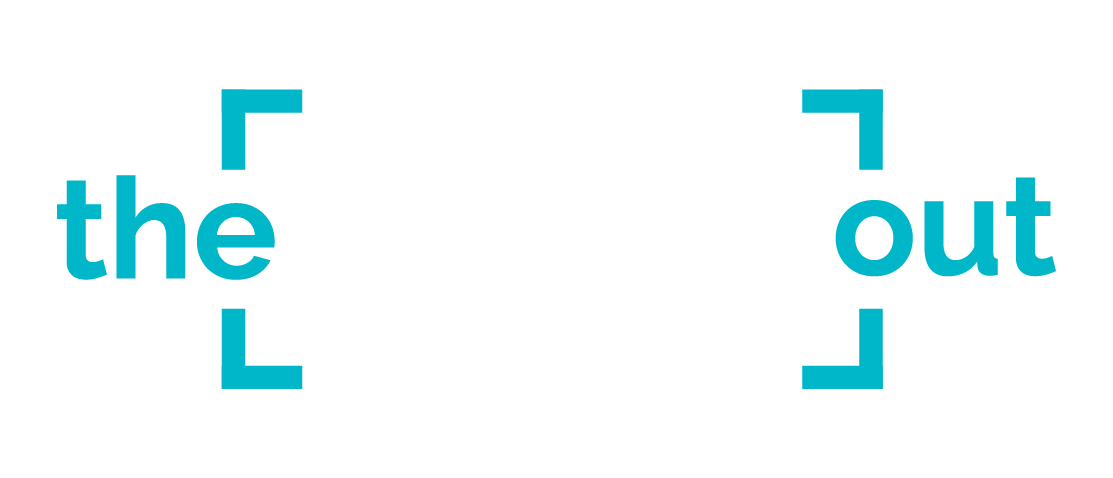 Jen Benolken
MDM & Regulatory Specialist, Packaging Engineering
Dupont Tyvek® Healthcare Packaging
Jen has worked in the medical device community since 1991 in a variety of packaging roles – packaging, labeling, and sterilization engineer in operations and R&D, flexible packaging sales representative, and manager of packaging engineering and labeling groups. She is currently the sub-committee chairperson for ASTM F02.50, Package Design and Development, as well as co-chair for AAMI's ST/WG 7, Packaging Working Group. Jen is an active member of the Institute of Packaging Professionals (IoPP) where she attained her lifetime Certified Packaging Professional (CPPL) certification in 2012. She is also on its Board of Directors and is Chair on its Medical Device Packaging Technical Committee (MDPTC). Jen is also a founder of and chairs KiiP (Kilmer Innovations in Packaging), an industry led group of packaging professionals interested in driving innovation through collaboration in the sterility assurance value chain. Jennifer is the editor for the upcoming 3rd edition of the Medical Device Packaging Handbook. She works with downstream customers at medical device and pharmaceutical organizations, providing education and answering questions about Tyvek® packaging and sterilization using her wide range of knowledge.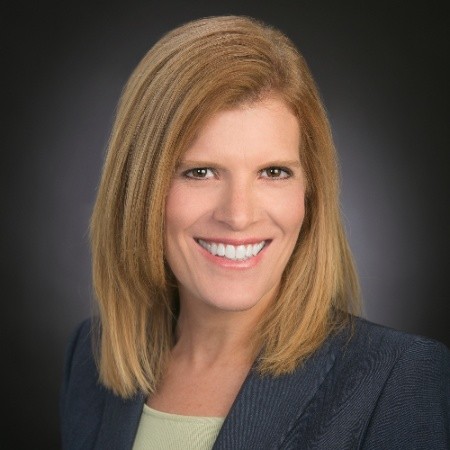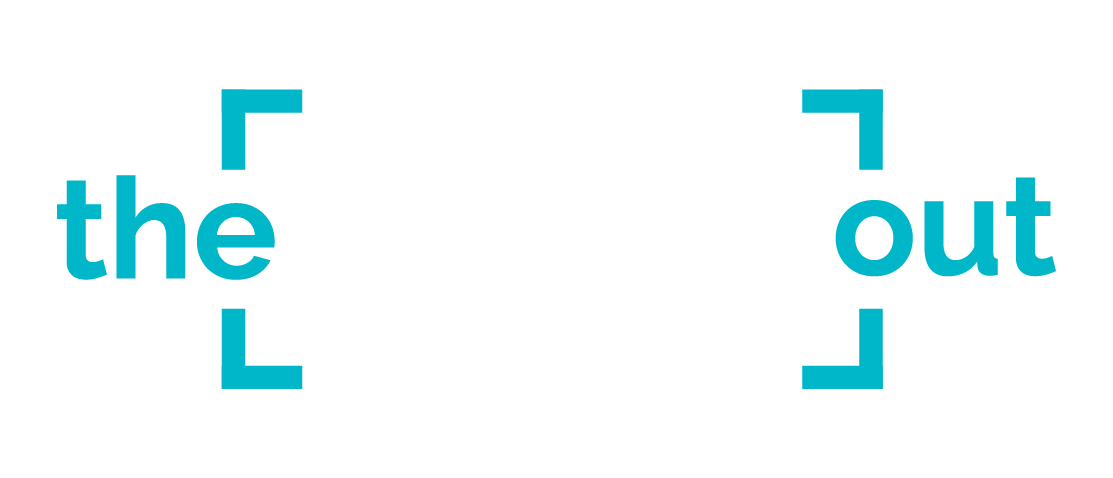 Karen Polkinghorne
President
Karen Polkinghorne is the President of Network Partners where she leads a team of inspired professionals dedicated to Packaging Engineering, Labeling, Regulatory Affairs, and Quality.
Her career in the life science industry began in the packaging engineering profession with technical roles at Schneider and Smith & Nephew, continued in entrepreneurial experiments with Elevation Consulting and LifePack Forum, and rounded out with business-focused roles with Bemis, DuPont, Network Partners, and a founding member of the[PACK]out.
Karen earned a BS in Packaging from Michigan State University and an MBA from the University of Colorado.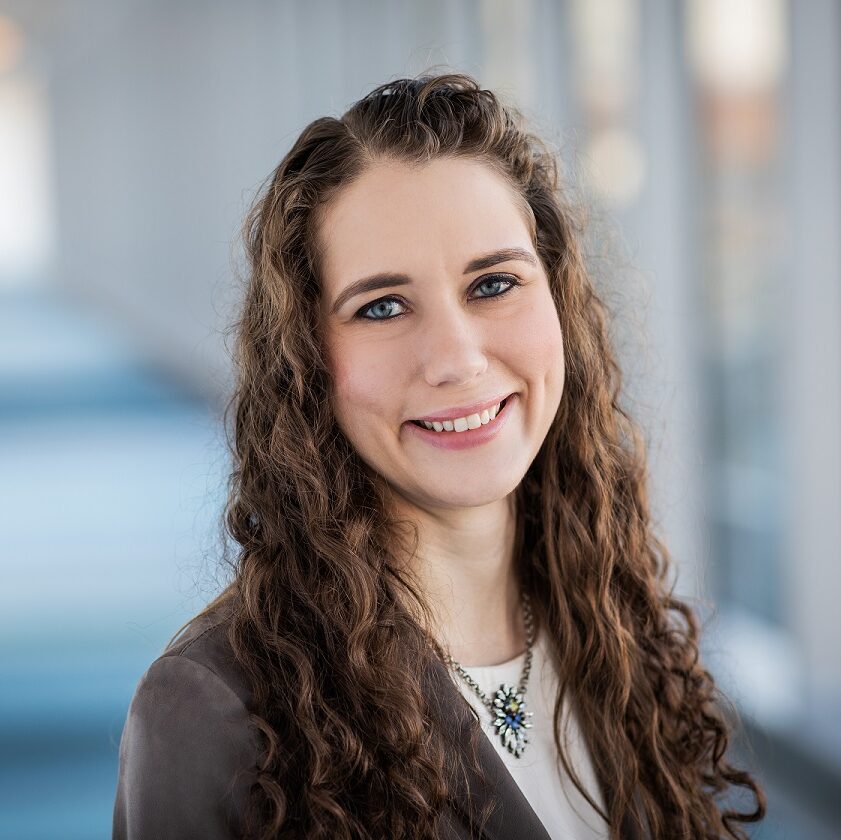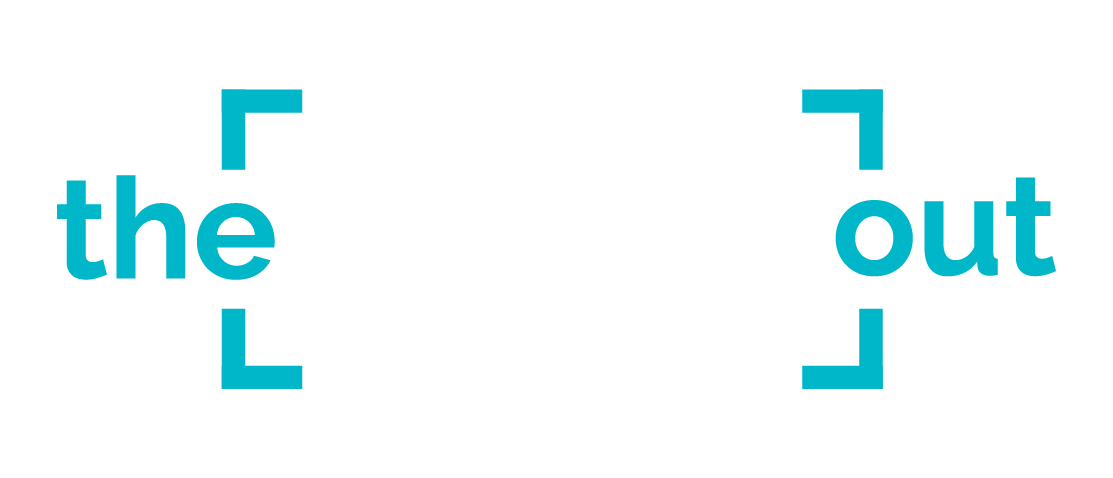 Katherine Hofmann, PhD
Sustainability Strategic Initiatives Manager
Katherine Hofmann earned her BS in polymer science engineering from Case Western Reserve University and her PhD from Virginia Tech in 2012 performing research on novel fuel cell membranes with General Motors. After completing her degree, Katherine joined Eastman in 2012 as part of the Polymers Technology Division working in front end research, product development, and applications development. During this time, she helped launch Tritan Renew, Eastman's first molecularly recycled material, and leveraged her expertise in ISCC+ certification to assist customers across multiple industries to successfully achieve certification. In the summer of 2022, Katherine joined Eastman's corporate sustainability team as a Sustainability Strategic Initiatives Manager supporting Eastman's Plastics and Coatings and Inks businesses. In her current role, Katherine helps drive sustainability efforts and strategy within the organization as well as helps advance the adoption of molecular recycling externally with customers and across the value chain. Katherine actively invests in the medical plastics community through education and project leadership in organizations such as Kilmer Innovations in Packaging (KiiP) and the Healthcare Plastics Recycling Council (HPRC).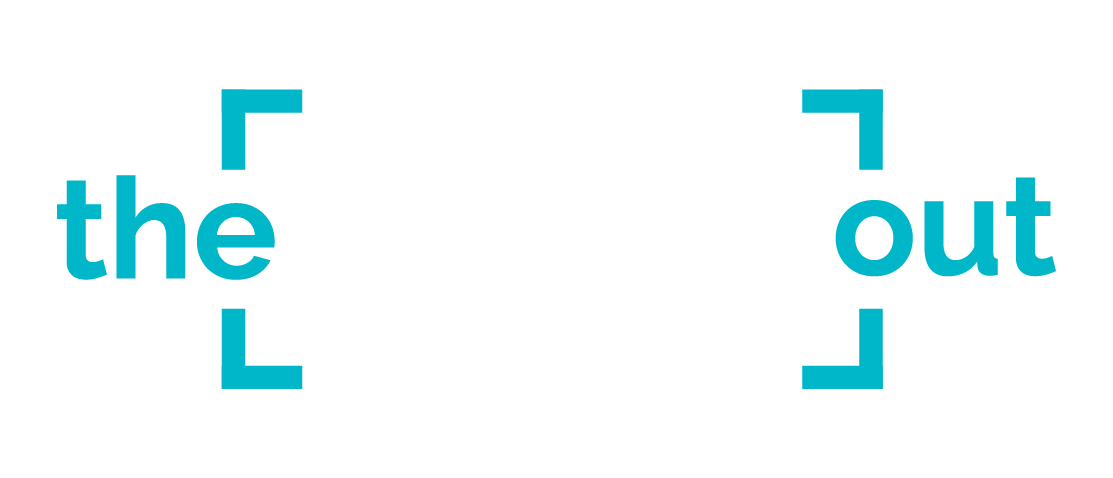 Keith Weitz
Director of the Sustainability and Resource Management Program
Keith A. Weitz is the Director of the Sustainability and Resource Management program at RTI International, a global not-for-profit research institute. Mr. Weitz specializes in the development of data, methods, and decision support tools to support public and private sector decision makers as they grapple with waste and material management challenges. His experience in the management of medical waste sector combines life-cycle environmental assessment with economic and social impact assessments to provide a more complete evaluation of sustainability. Mr. Weitz is currently leading research to identify interventions to improve the recovery and recycling of municipal and medical waste, reusable medical device and packaging, and to characterize the technical, economic, and environmental potential for new and emerging material management technologies to enhance recycling. Mr. Weitz holds a Master of Environmental Management from Duke University and a B.A. in Economics and Business Administration from Augustana College.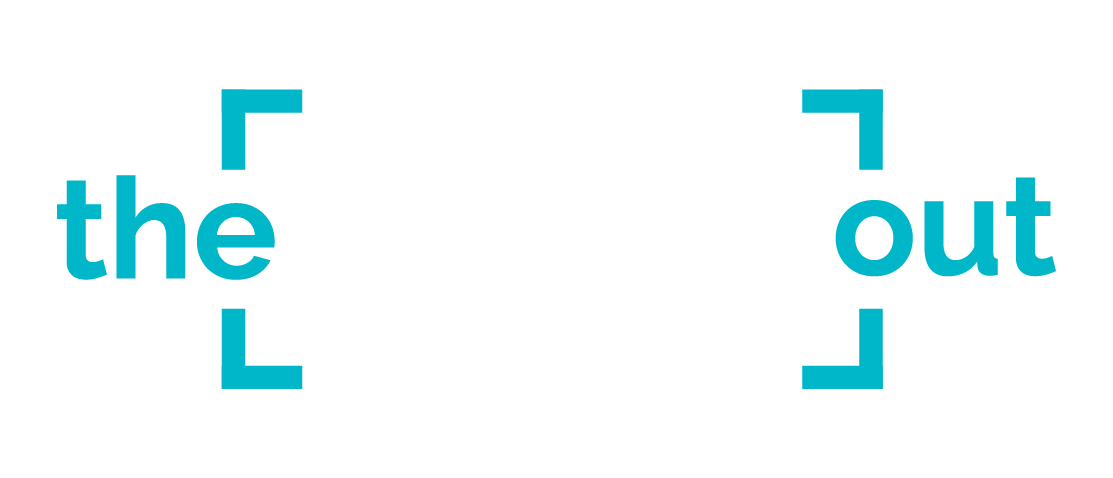 Kurt Yockey has worked extensively with physicians, hospitals, medical product manufacturers, and other healthcare professionals and entities for over 40 years. He is preferred counsel in complex litigation involving employment matters, orthopedic surgery, emergency medicine, obstetrics and cardiology, and medical device matters. Kurt has been general counsel for innovative medical product development companies including Zip Pak Inc., J.M. Longyear, Pioneer Surgical, Frontier Medical Products, Samaritan Medical and Sterile Spaces LLC. In 2005, Kurt was named a Michigan "Lawyer of the Year" by Michigan Lawyers Weekly for his role as hospital counsel in finding a defect in a medical device, leading to the manufacturer making a design change which avoided patient injury. He is AV rated by Martindale-Hubble. He received his undergraduate degree from Michigan State University in 1977 and graduated with honors from the Detroit College of Law in 1981. He has been a member of the State Bar of Michigan since 1981, and has been admitted Pro Hac Vice to handle matters in Ohio, Maryland, Texas, Oregon, Washington, Illinois, California, and Florida. Mr. Yockey has served as a panel member of the Attorney Discipline Board since 1988.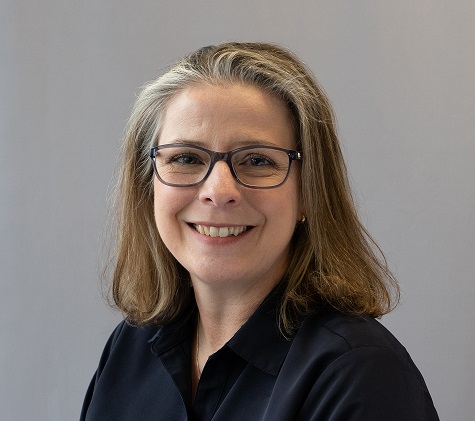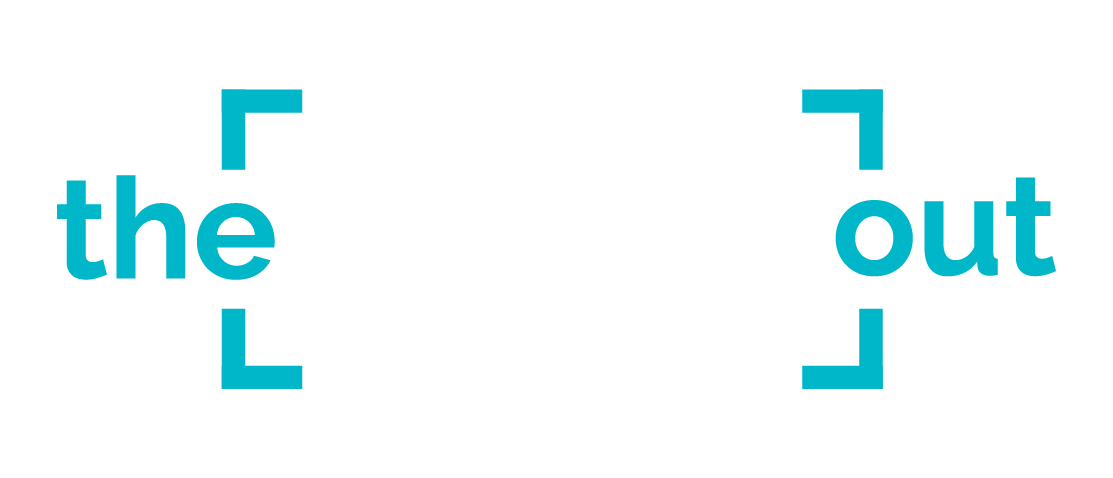 Lynne Barton
Manager, CeraTek Sales
Lynne is the Manager of CeraTek sales at SencorpWhite. She has worked at SencorpWhite since 2001 where she appreciates the company's philosophy, team environment, and career growth opportunities. Lynne is an energetic individual who takes fulfillment in partnering with medical device manufacturing engineers with the goal of determining ideal sealing solutions for medical device packaging applications. Lynne graduated from the University of South Florida as a Philosophy major with Honors in 1995. Lynne participates in industry organizations including IoPP – New England, IoPP's MDPTC and AAMI. In her personal time, Lynne is a Girl Scout Troop Leader for a group of 13 girls in her hometown on Cape Cod where she also enjoys the Cape's nature trails and beaches.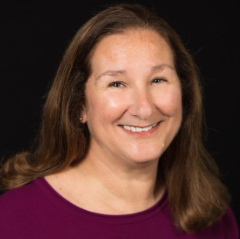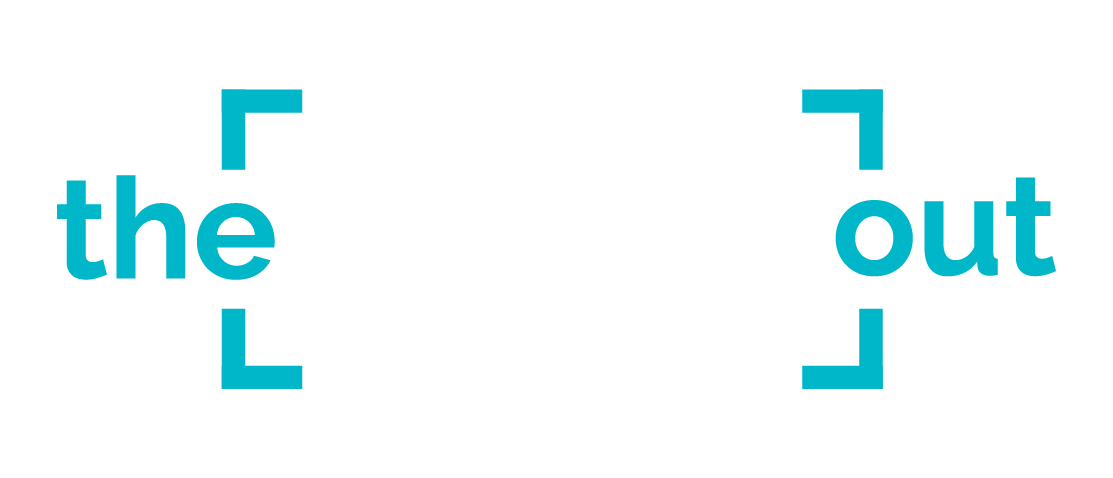 Lisa McTigue Pierce
Executive Editor
Lisa McTigue Pierce is Executive Editor of Packaging Digest, "The Voice of the Packaging Community." She has been a packaging media journalist since 1982 and has worked on several different packaging publications during her career, including as Editor-in-Chief of Food & Drug Packaging. In her current role, Pierce tracks emerging trends, new technologies, and best practices across a spectrum of markets for the publication's global community.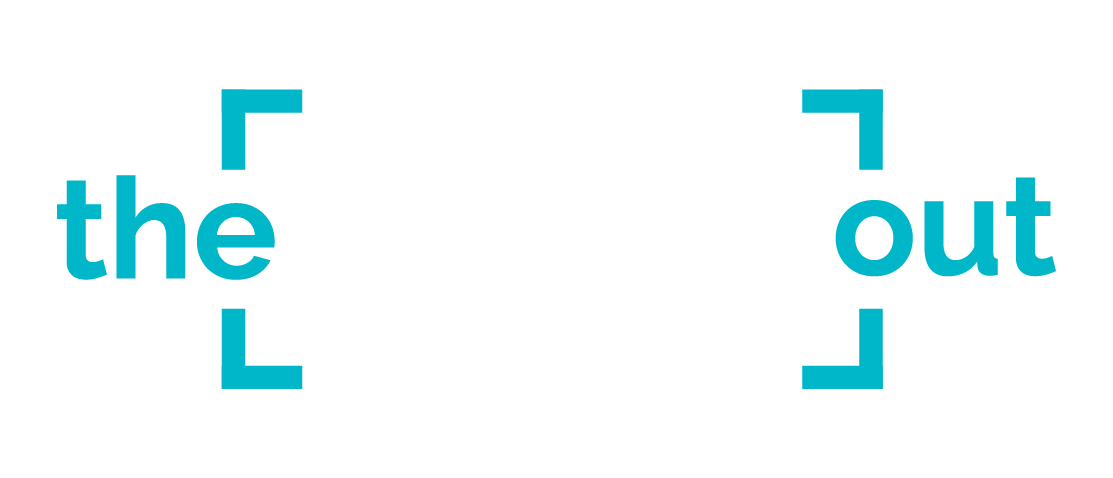 Mathias Romacker
Executive Advisor
Mathias Romacker has more than 30 years of experience in injectable drug-delivery devices on the pharmaceutical and packaging supplier sides. Romacker joined Kymanox as an Executive Advisor in October 2022, where he is part of a team of seasoned former executives who share their experience and insights with pharmaceutical and medical device companies. Previously, he was Principal of Romacker Injection Device Strategy LLC, having retired from corporate life in December 2019. As a consultant, he stayed connected to the industry through speaking engagements and in advisory roles. And in January 2020, he joined the Board of Directors of the Parenteral Drug Association (PDA).
He has held various executive positions at various manufacturers, lastly as Senior Director, Device Strategy, for Pfizer, at its headquarters in New York City. He joined Pfizer in March 2015. In this role within Pfizer Global Supply, Romacker focused on the front end of device technology. He worked with multiple functions and sites across the organization to develop a device strategy for Pfizer's pipeline and inline products. Before that, Romacker held positions in sales and marketing, as well as in operations at Becton Dickinson (BD), Gerresheimer, and Amgen. He has extensive international experience from his positions in the US, Germany, and South Africa, in both domestic and global positions. Romacker has a solid understanding of the markets for pre-filled syringes, handheld injection devices, and wearable devices. He has been involved in multiple successful product launches with combination products. In addition, he has chaired many high-profile industry conferences focused on the increasing interest in device technology and the need to differentiate drug products and enhance patient adherence. Romacker was the co-chair for PDA conferences "Universe of Pre-filled Syringes and Injection Devices" in Basel in 2013, Vienna in 2017, and in Gothenburg, Sweden, in 2019. In 2018, the PDA awarded him the "Edward Smith Packaging Science Award" for his contributions over the years. Romacker holds the equivalent of a master's degree in economics from the University of Freiburg, Germany.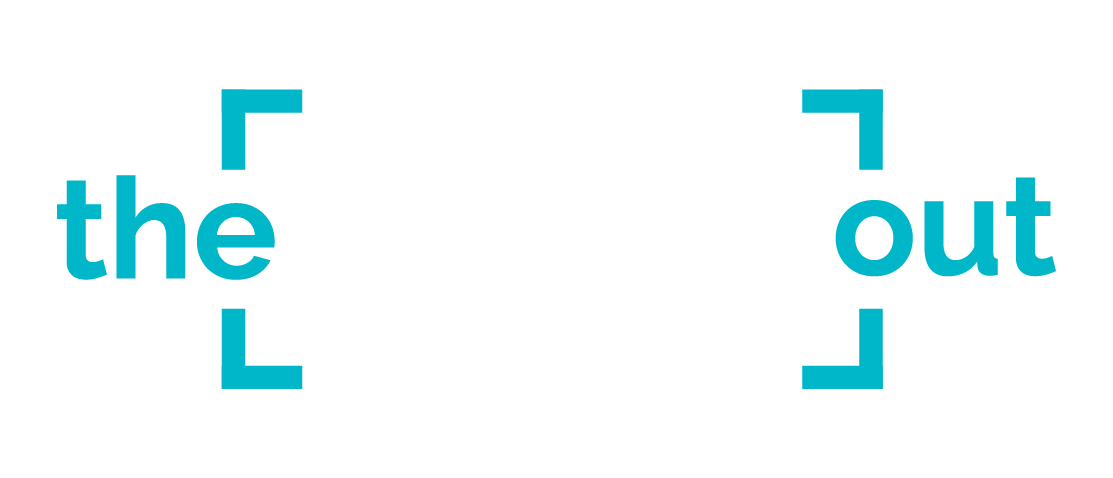 Matthew Daum, PhD
Director and Professor for the School of Packaging
Michigan State University
Matthew Daum, Ph.D. is Director and Professor for the School of Packaging at Michigan State University, and Assistant Dean for Corporate Engagement and Strategy in the College of Agriculture and Natural Resources.
Before joining MSU in January 2020, Dr. Daum was an accomplished Fortune 50 executive manager at HP Inc. based in Boise, ID. He held a variety of positions in the LaserJet Printer and Supplies business including global executive positions as Director of Product Marketing and Director of Product R&D, as well as senior leadership positions in Big Data Global Analytics, Supply Chain Operations, and Packaging Engineering. During his time at HP, Dr. Daum worked extensively with colleagues, suppliers and partners around the globe.
As Director for Michigan State University's (MSU) School of Packaging, he was recognized with the Michigan State University Corporate Connector of the Year Award in April 2022.
Dr. Daum has served on the Industry Advisory Board for Boise State University's College of Engineering, and is past Chairman of the Global Board of Directors for the International Safe Transit Association.
Dr. Daum received his Packaging Engineering Ph.D. degree from Michigan State University and is a graduate of Stanford University's Graduate School of Business Executive Education Building Innovative Leaders Program.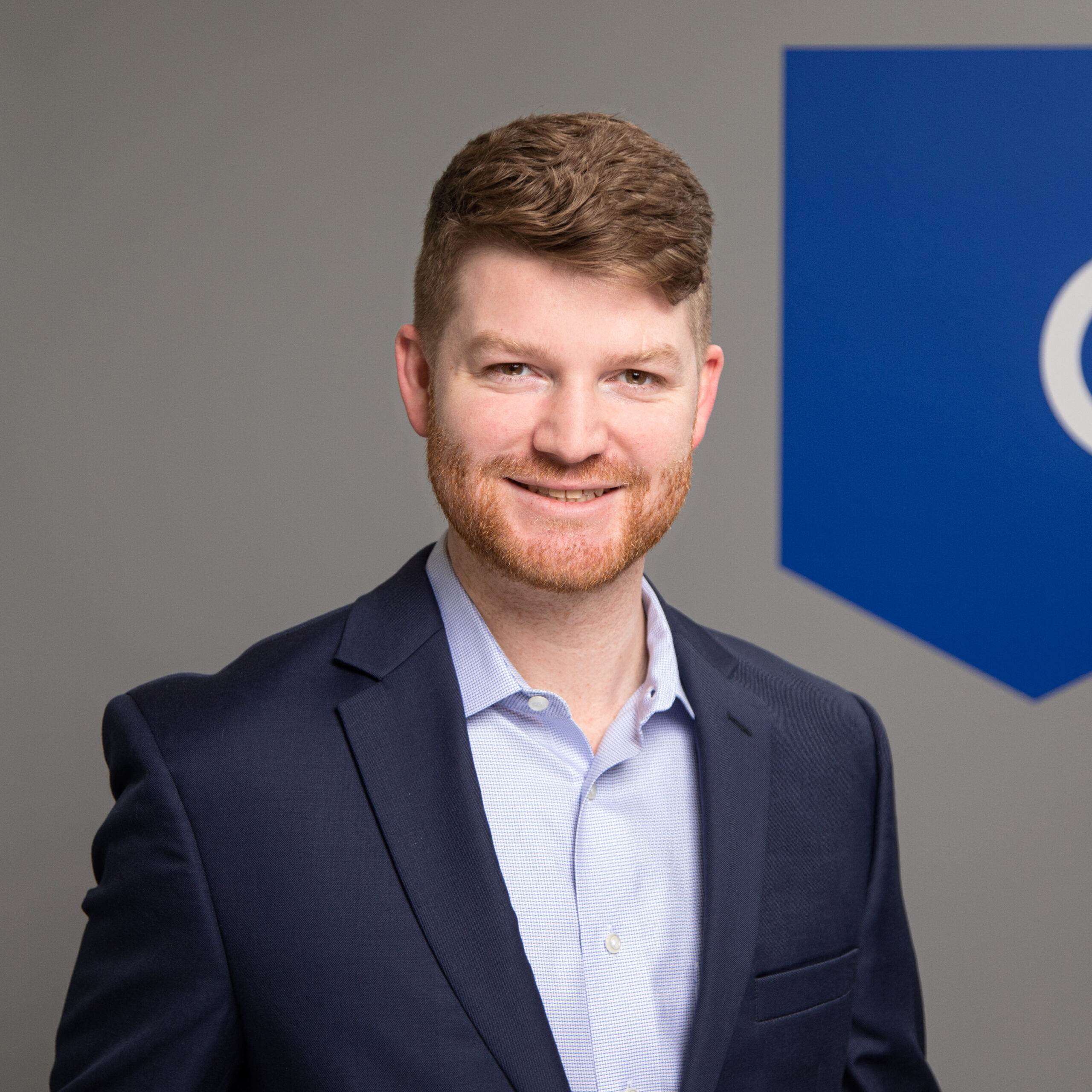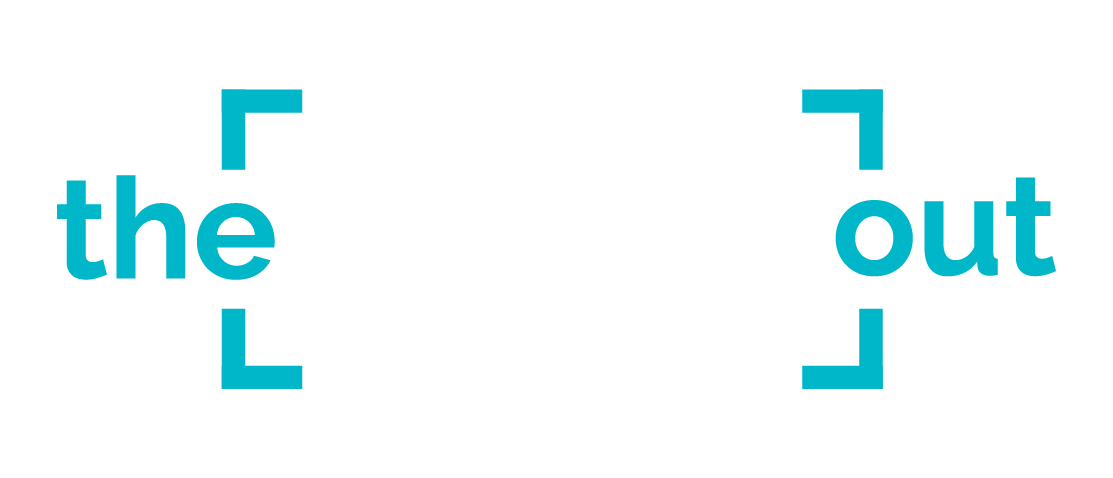 Matt TerBush
Senior Laboratory Packaging Engineer
Packaging Compliance Labs 
Matt TerBush serves as the Senior Laboratory Packaging Engineer at Packaging Compliance Labs (PCL) within the Innovations Department. Matt has over 8 years of experience in packaging engineering. By leveraging his packaging engineering knowledge, Matt served as the Director of Operations for PCL for 4 years. He led key initiatives for growth within the laboratory and created the foundation for all of PCL's current testing offerings. Through this process he became intimately involved in lab operations and developed into his current role as he discovered an opportunity to enhance the harmonization between lab procedures and engineering. Matt also serves as PCL's leader within the Usability program for being data driven and an expert within ISO 11607, Section 7 as well as serves as PCL's ear to the industry by serving on the ASTM F02 and D10 committees.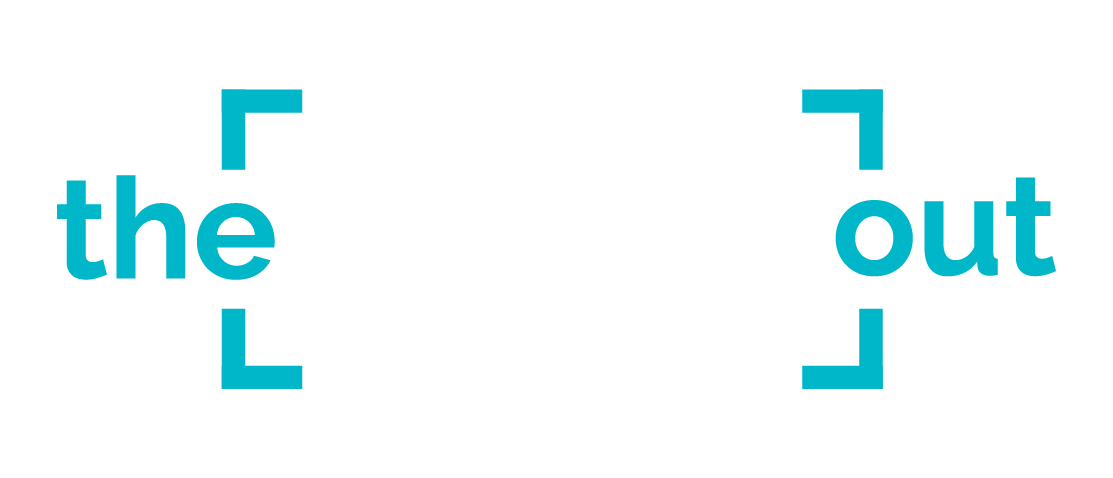 Matthew Wright is the founder & CEO of Specright, the first cloud-based platform for Specification Management. Specright has been recognized as a Gartner Cool Vendor, received the Salesforce Innovation Award, and was named one of the Top Places to Work by the OC Register and Built in LA. Wright is also a published author and his book, "The Evolution of Products and Packaging," was named to the Amazon Hot New Release List for Industrial Relations Business and has a five star rating. Prior to founding Specright, Wright spent more than 25 years in the packaging industry, holding leadership positions at International Paper, Temple Inland, and rightPAQ — a packaging company he co-founded. He has also been involved in leading multiple M&A deals in the packaging industry and sits on the Packaging Advisory Board at Cal-Poly San Luis Obispo.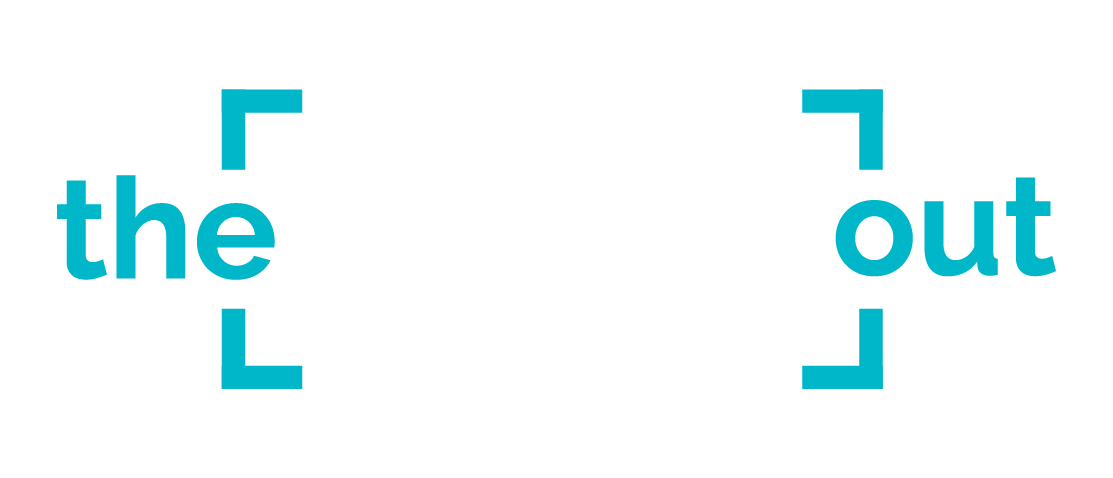 Megan Frost, PhD
Chief Technology Officer
Dr. Megan C. Frost is the Chief Technology Officer for Sterile State. Dr. Frost has worked on the development of medical polymers and their applications to devices for over 20 years. She earned a BS in Biological Sciences from the University of Notre Dame, a BS in Chemistry with a minor in Mathematics and an MS in Analytical Chemistry from Purdue University – Indianapolis, and a PhD in Chemistry with a Graduate Certificate in Cellular Biotechnology from the University of Michigan – Ann Arbor. She was a post-doctoral researcher in the Department of Surgery at the University of Michigan Medical School. Industrial experience gained prior to completion of graduate studies includes working at Dow Elanco (Indianapolis, IN) in the Technology Applications Group. Dr. Frost also has experience as an analytical chemist at Eli Lilly and Company (Indianapolis, IN).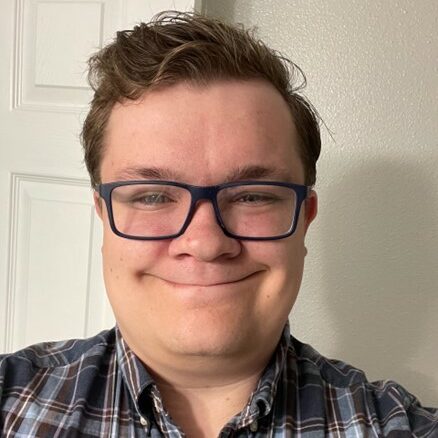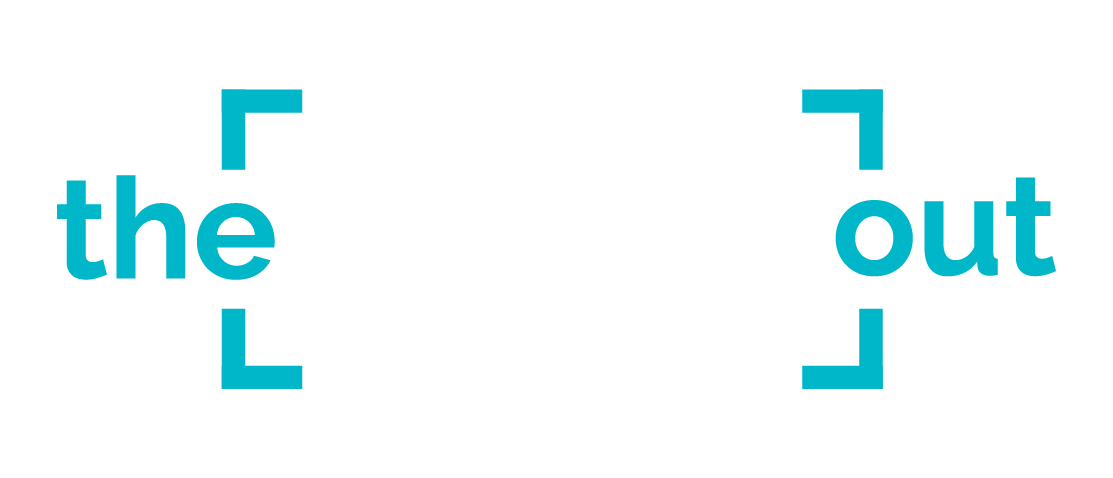 Michael Johnston
Packaging Engineer
MicroAire Surgical Instruments
Michael Johnston is a Packaging Engineer for MicroAire Surgical Instruments located in Charlottesville, VA.  Michael attended the University of Wisconsin, Stout in Menomonie, WI where he majored in Packaging and minored in Business Administration.  When he was 13 years old, Michael was diagnosed with a cancerous brain tumor.  While in the hospital, Michael experienced several different types of packaging and was fascinated with the packaging.  After learning more about packaging in general, he made it his goal to become a packaging engineer to improve the packaging that he encountered while in the hospital, not just for the hospital staff, but for the patients as well.  Michael is now in remission and he wants to use his experiences to bring industry awareness to the observations he made about the medical packaging he encountered and hopes that the industry will think of the patient when designing packaging, not just the end user.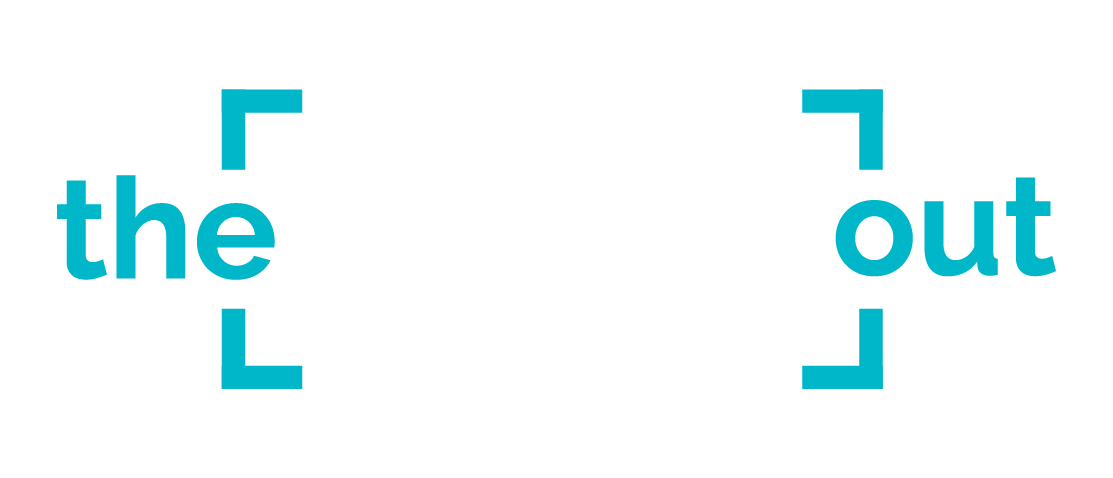 Nancy Battaglini
Sr. Principal Packaging Engineer
Nancy has over 13 years of packaging experience in the consumer goods, food, and medical device industries. Throughout her career, Nancy has been focused on sustainability driven initiatives through material reductions, implementing alternate structures, and improving packaging footprints across these industries. She is currently focused on driving Medtronic's externally facing Sustainability goals of reducing packaging and paper waste. Nancy actively participates in employee resource groups within Medtronic and enjoys coaching aspiring technical leaders. Outside of work, Nancy is an avid yogi and rock climber and enjoys spending time with her spouse and 2 fur babies.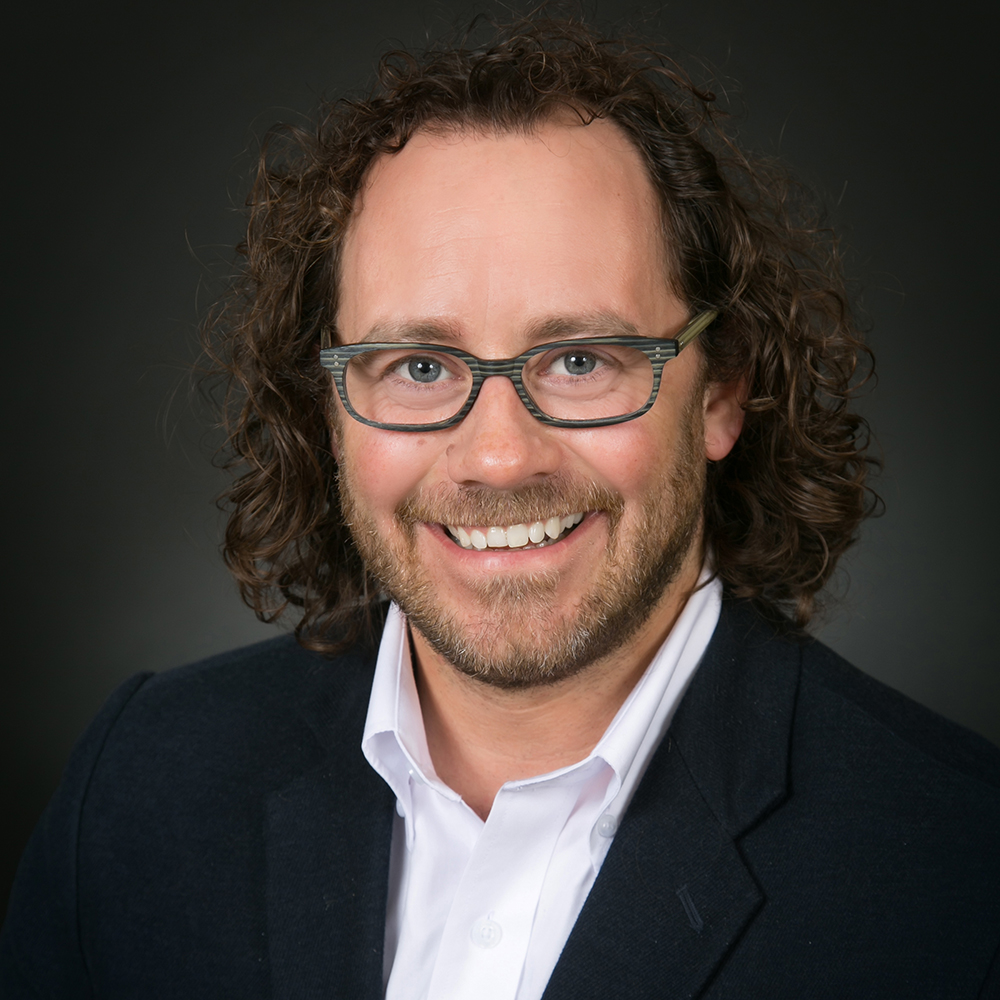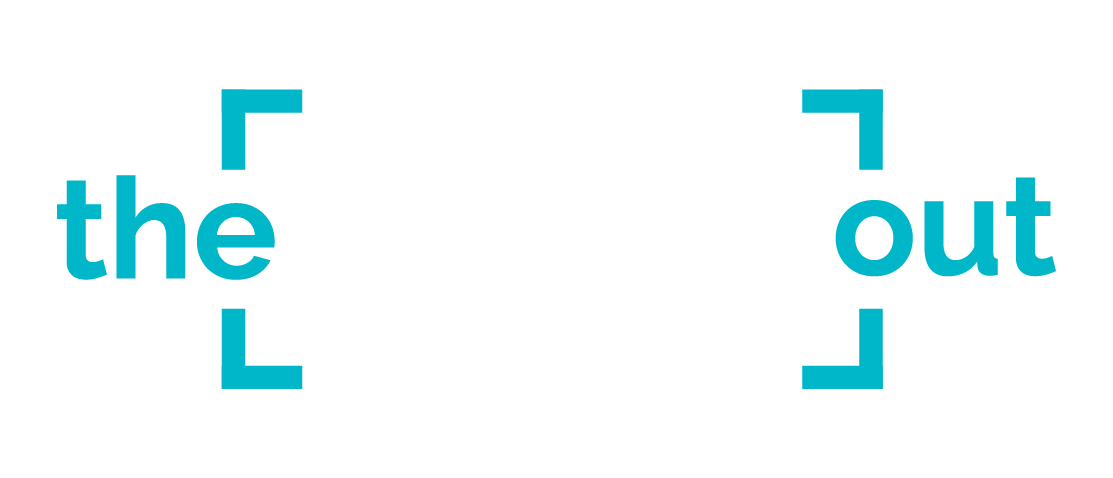 Nick Packet
Healthcare Industry Vertical Manager
Dupont Tyvek® Healthcare Packaging
Nick joined the medical device industry in 2004 as a packaging engineer at Boston Scientific. He worked as an engineer for several years and had the opportunity to lead a packaging team in 2013. During his time as an engineer, he gained a wide range of experience in package development, testing, and process qualification. In 2017 Nick joined the DuPont™ Tyvek® healthcare team supporting medical device manufacturers, and in August of 2022 he moved to his current role as the Tyvek® Healthcare Industry Vertical Manager. With a broad perspective of the market, he strives to provide technical support, insights on sustainability, and works across the value chain to identify opportunities that demonstrate how packaging can play a positive role in the lifecycle of a product. Active in industry groups, Nick has had the opportunity to join and lead projects and efforts within the Healthcare Plastics Recycling Council (HPRC), Kilmer innovation in Packaging (KiiP), and the Sterilization Packaging Manufacturers Council.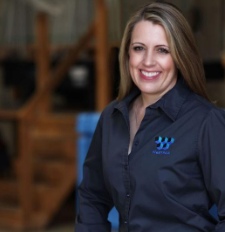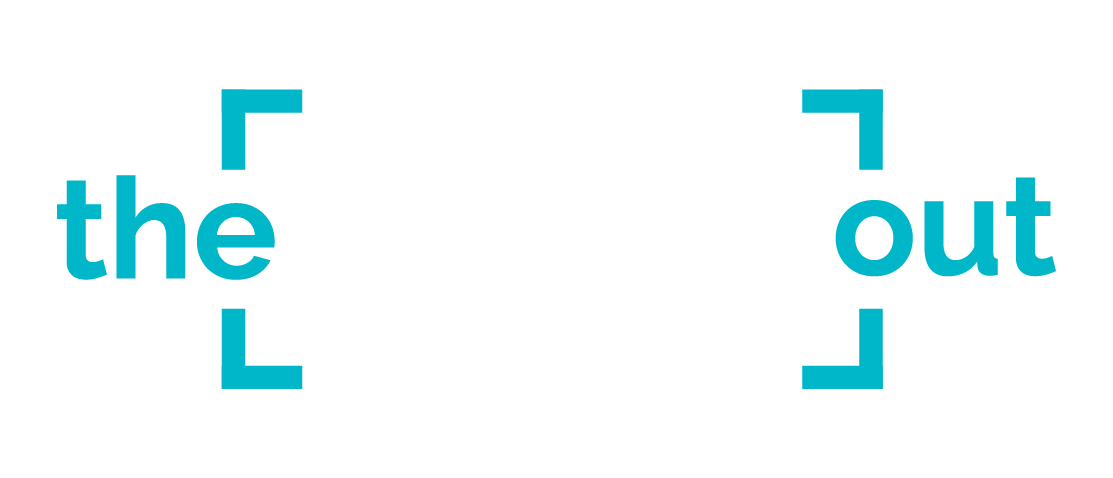 Nora Crivello
President & CEO
As the President & CEO of Westpak, Nora Crivello leads of team of over 85 at two locations in Northern and Southern California. Westpak is an independent and accredited testing laboratory serving a variety of industries in product and package validation work. Through her 20 years at Westpak, she has been "boots on the ground" as a Test Engineer, Quality Manager and Vice President, making her uniquely qualified to now serve as the CEO. Nora is also the Vice Chairman of the ISTA Board of Directors and sits on numerous industry committees including Kilmer Innovations and ASTM. Nora holds a BS from California Lutheran University and an MBA from Pepperdine. Outside of Westpak, Nora's volunteerism and Board involvement revolves around promotion of educational opportunities for women and disadvantaged communities. She lives near the Central California coast with her husband and two teenagers and enjoys any activity involving the outdoors and National Parks. Together, the family raises guide dog puppies for Guide Dogs for the Blind.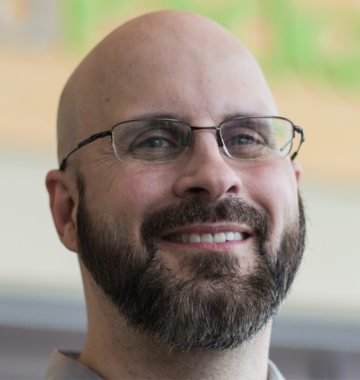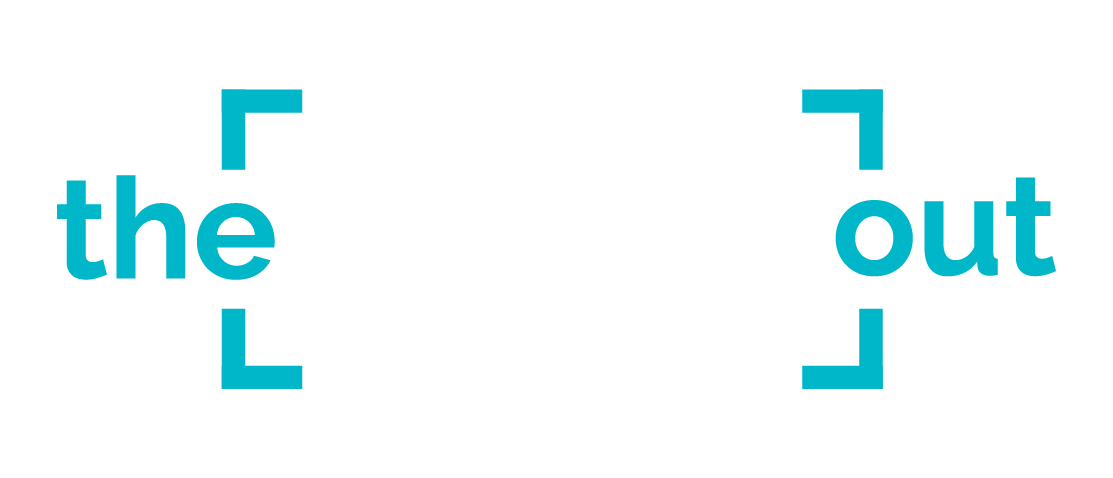 Paul Nowak
Executive Director
Paul Nowak, the Executive Director of GreenBlue, brings 30+ years of experience to the table through a variety of roles across the supply chain including, vice president of sustainability at Quad, general manager of manufacturing, senior director of client experience, and vice president of enterprise solutions for brands. Nowak's passion for sustainability and embodiment of GreenBlue's core pillars are demonstrated through his career accomplishments, including the creation of the first Quad Sustainable Packaging Public Report, the Annual Client Sustainability Symposium, and the development of the Quad Community Education Program. During his career, Nowak has highlighted the importance of diversity and inclusion in the industry by serving as a diversity, equity, and inclusion (DEI) leader, founding the first Quad Business Resource Group for LGBTQIA+ teammates.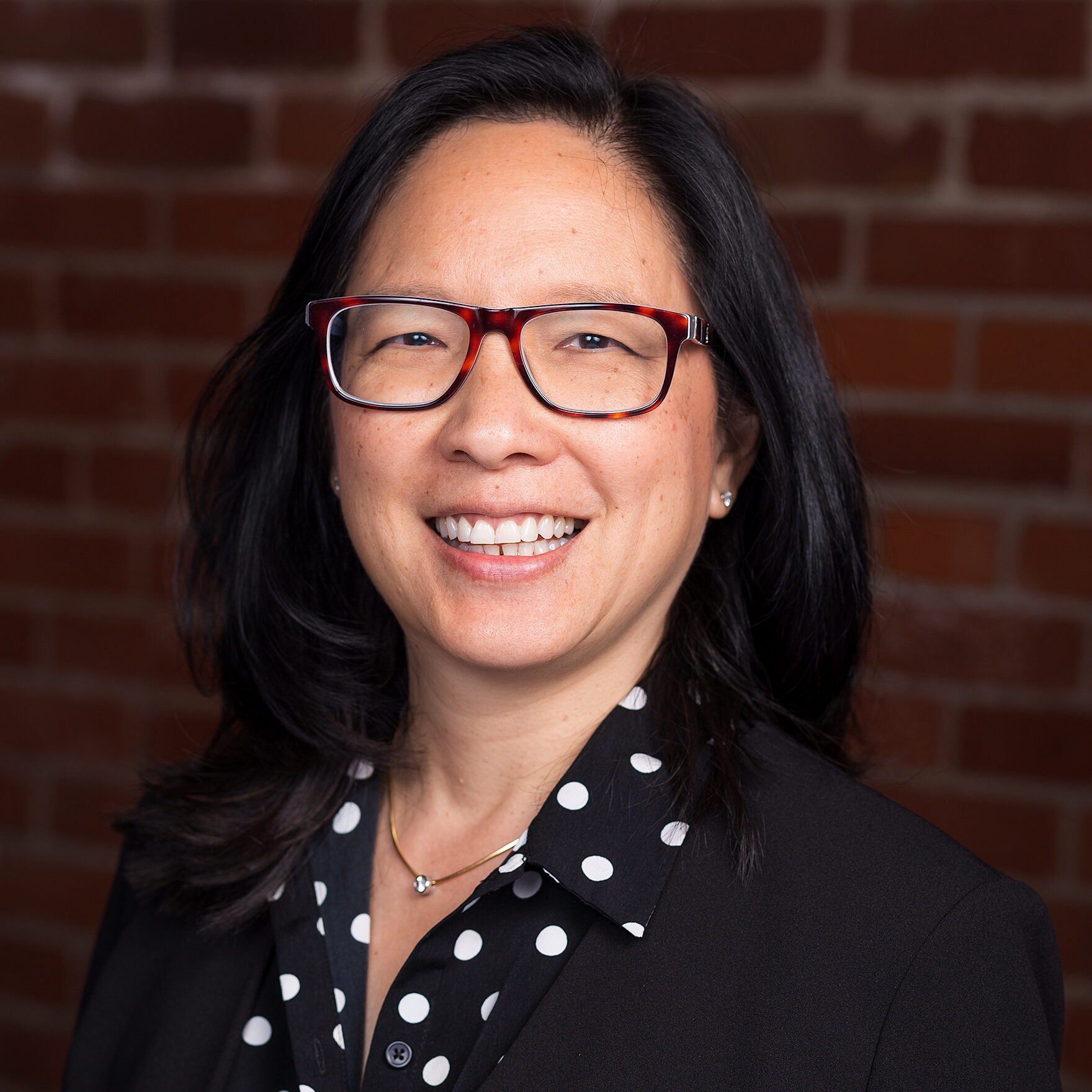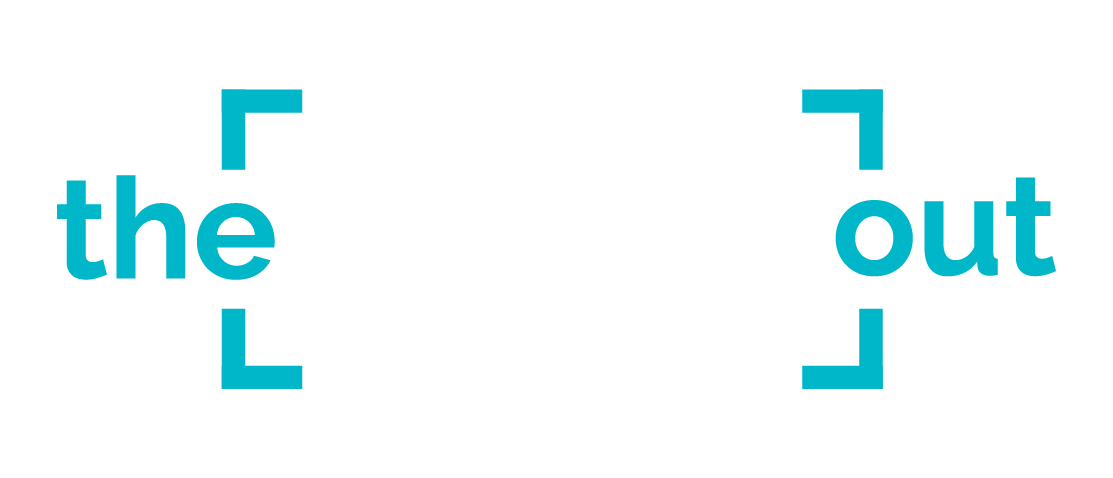 Peylina Chu, PE
Senior Vice President, ESG Business Strategy
Peylina Chu is a master at helping companies manage the multiple business aspects of ESG and Sustainability, from materiality to stakeholder engagement, to strategic investment for business value and positive impact. With her 20+ years of experience, she understands that in addition to traditional regulatory drivers, today's companies must meet public and customer expectations, investor concerns and non-governmental organization demands. Peylina leads the Healthcare Plastics Recycling Council (HPRC), a private technical consortium of industry peers across the manufacturing, healthcare, and recycling industries seeking to improve the recyclability of plastic products and packaging used within healthcare.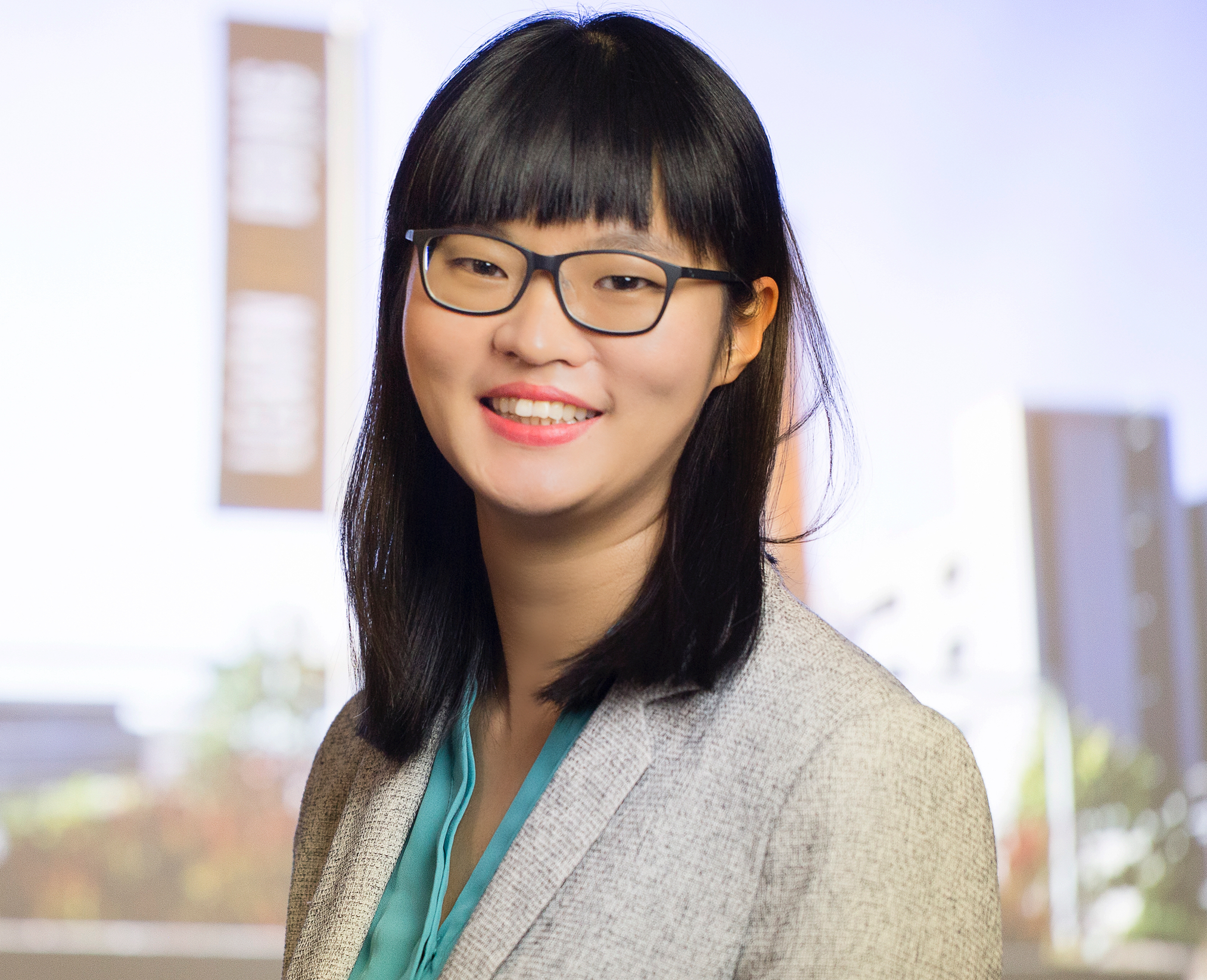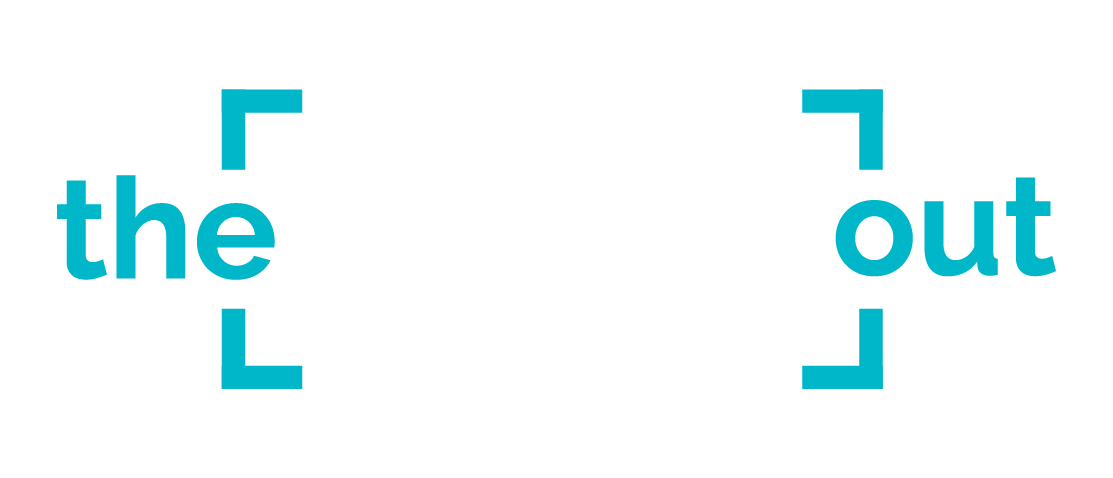 Rachel Ma, PhD
Assistant Professor
California Polytechnic State University
Dr. Rachel Ma is an assistant professor in the Department of Graphic Communication at Cal Poly. Rachel received her Ph.D. degree in Paper and Printing Science from Western Michigan University. Her research interests include inks and substrates interactions, biodegradable packaging materials, and applications of printed electronics on smart packaging. Currently, Dr. Ma teaches undergraduate classes, including Materials for Graphic Communication Applications, Offset and Digital Printing Methods, and Senior Project. She is also the advisor for TAGA Cal Poly chapter.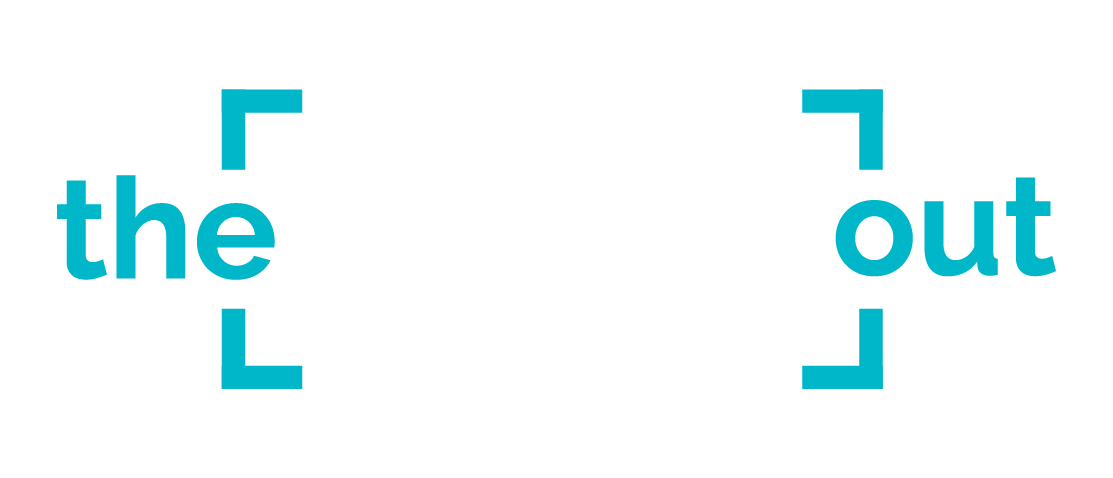 Rod Patch
Senior Director, Package Engineering
Rod Patch, Senior Director, Package Engineering, Product Labeling & Digital Product Information at Johnson & Johnson Vision. Rod has led package engineering and product labeling teams in multiple J&J MedTech businesses spanning joint reconstruction, spine, trauma, sports medicine, cardiovascular, electrophysiology, gynecology, ENT, bariatric, biosurgery, energy, endo-mechanical, wound closure, breast reconstruction, and now surgical vision and vision care solutions.
Rod is a graduate of Michigan State University School of Packaging with an MBA from Regis University. Rod is a designated US Expert for ISO / AAMI Technical Committee 198, Working Group 7, primary J&J voting member in ASTM F02/D10, a member of IoPP Medical Device Packaging Technical Committee (MDPTC), a founding member and Vice Chair of Kilmer Innovations in Packaging (KiiP), and a Founding Expert for the[PACK]out™ Conference.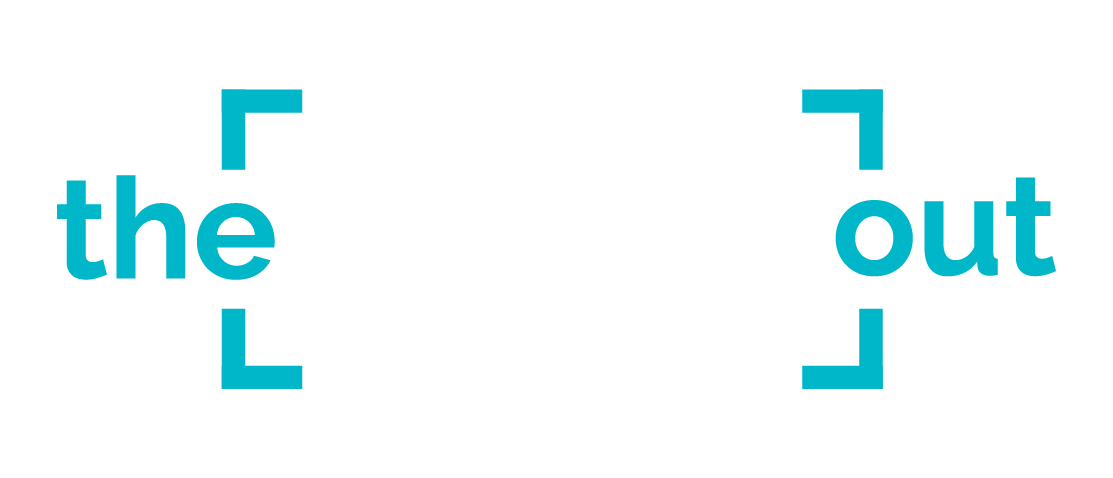 Tyler Boyd
Client Solutions Manager
Tyler Boyd is a life sciences Packaging Engineer and 2017 graduate of Michigan State University's Packaging Program. He currently works as a Client Solutions Manager for Network Partners Packaging Engineering team and was the first engineer to lead Network Partners Packaging Leadership Program. During his time in the program, he supported numerous NPI, process, and sustaining packaging engineering initiatives, including a critical seal process optimization project that involved process re-characterization, new equipment validation, test method validation, and implementation of AQL sampling methods. He currently serves on the Membership Committee for Kilmer's Innovation in Packaging (KiiP) and is the Membership Chair for IoPP's Medical Device Packaging Technical Committee (MDPTC).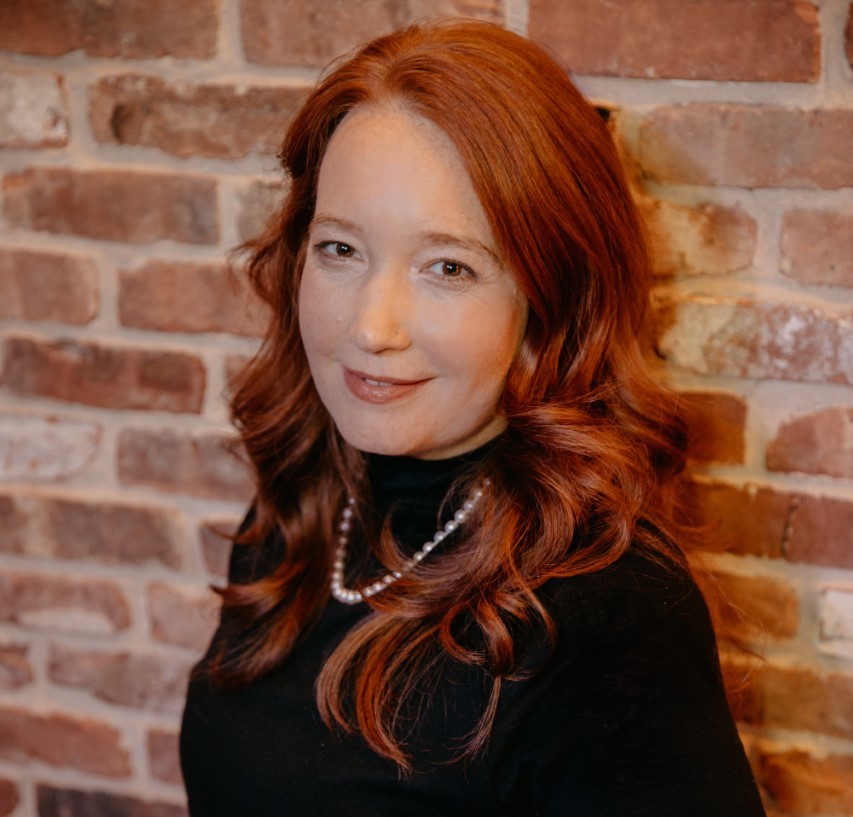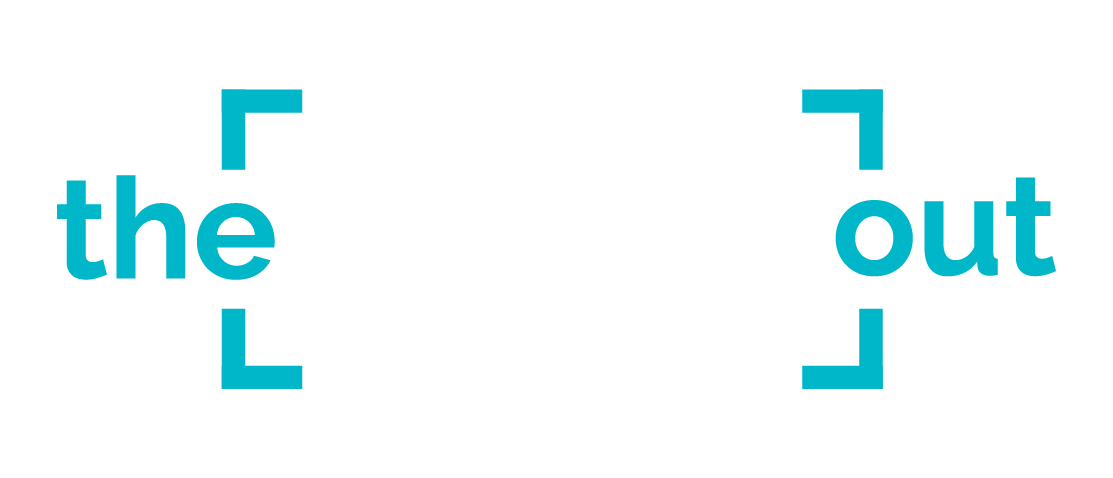 Samantha Smith
Director of Product Stewardship
Samantha Smith has 20 years of packaging design and development experience with companies such as Medtronic, Schick, BIC, P&G, and Honeywell. Samantha has also led packaging design teams, as well a test lab. She spent 4 years in Procurement leading the packaging category strategy for Medtronic.
Currently Samantha is the Director of Medtronic's newly created Sustainability Design Center. In this role she is responsible for supporting the Medtronic Sustainable design projects that directly impact the published packaging and IFU reduction goals. 
Samantha received her B.S. in Packaging from Michigan State University.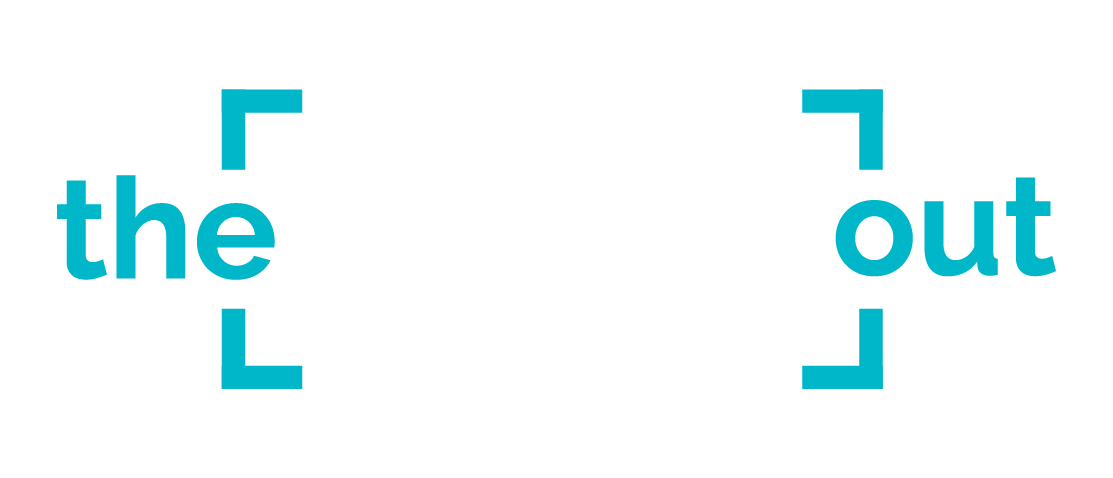 Seema Momin
Global Account Manager
Seema Momin, CPP is a Global Account Manager at PAXXUS, a vertically integrated manufacturer and provider of flexible barrier packaging products to medical device, pharmaceutical, and diagnostic companies. Prior to this role, she had 3 years of packaging engineering experience in the healthcare industry, and worked with Class I, Class II, and Class III medical devices, combination products, and various temperature sensitive pharmaceuticals. She has experience leading design verification projects, process validations, stability studies, test method validations, remediation projects and supporting CAPAs and large-scale site transfer projects. Seema earned her undergraduate degree in Packaging from Michigan State University. She serves as the Events Chairperson of IoPP's Medical Device Packaging Technical Committee (MDPTC) and is part of the Membership Committee for Kilmer Innovations in Packaging (KiiP).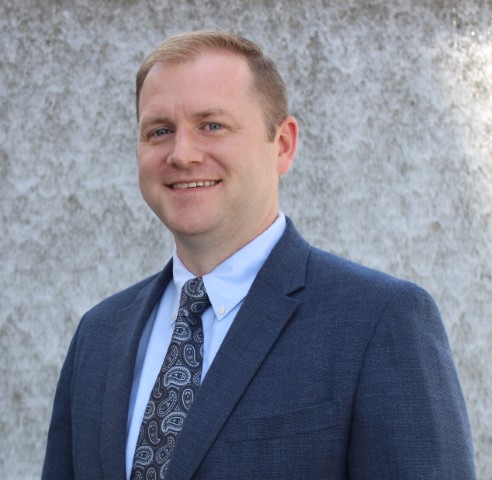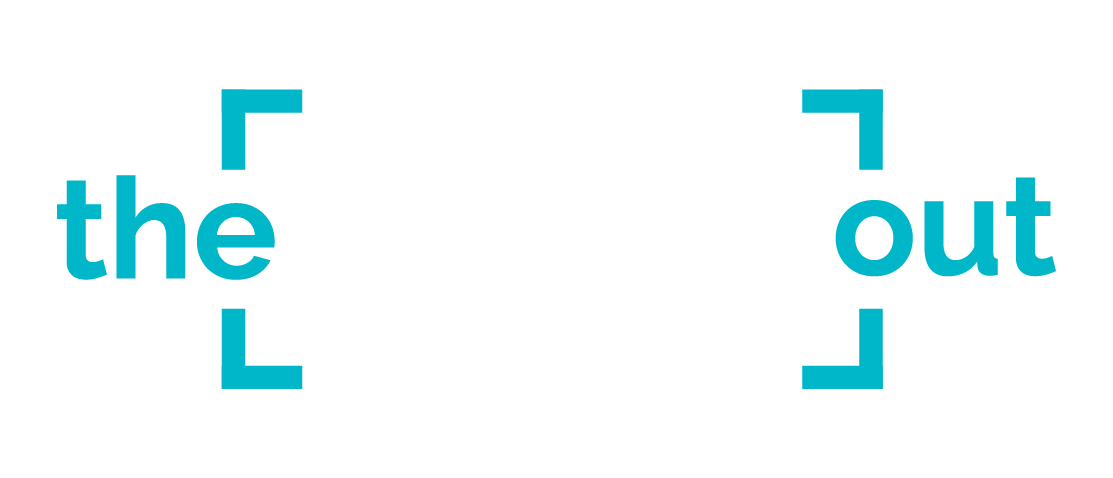 Zack Patterson
Americas Market Development Manager – Polypropylene, Vistamaxx™ and Exact™
ExxonMobil Product Solutions Company
Zack Patterson is the Americas Market Development Manager of the Polypropylene, Vistamaxx™ and Exact™ (PVE) global business unit at ExxonMobil Product Solutions Company, located in Spring, Texas. He is responsible for leading the marketing organization supporting high-value performance polymers and interfacing with value chain partners in meeting their sustainability goals.
Prior to his current role, Zack has served as a Senior Account Manager supporting the automotive, appliance, and hygiene industries within PVE, as well as a Global Market Developer in the Hydrocarbon Fluids business supporting the launch of the Mobil EV™ suite of fluids.
Zack received a Bachelor of Science degree in Chemical Engineering from the Ohio State University with a minor in Business Administration in 2007. 
After college, Zack accepted a position with ExxonMobil in Customer Technical Support at the Akron, Ohio office. Over the course of his career, he has served in a wide variety of roles in sales, manufacturing, and business, across the ExxonMobil Product Solutions Company.